Stan has had a successful career with some of the world's largest and most successful corporations.
His employers over the last 25 years were, ASHLAND OIL, ( 1977-1980) DIGITAL EQUIPMENT CORPORATION, ( 1980-1990) ) CABLE & WIRELESS PLC,( 1991 -1993) ) AND HEWLETT PACKARD ( 1994-2004 ) In 2004 Stan founded 7 PARK AVENUE FINANCIAL - He is an expert in Canadian Business Financing.
Stan's Business Financing articles are published on a number of internet sites and his Blog mixes Business Financing information with his comments on Canadian business - See Sidebar for the BLOG .
"Stan was a great subject matter expert and leader within our organization. He was a key contributor to our strong growth, balanced with strong financial results especially in the Risk management area. I have no hesitation in recommending Stan to others who may need his services." February 20, 2011
"I worked with Stan for a number of years and have a great appreciation for the knowledge and experience he brings to bear. His ability to balance the needs of the business with those of the sales team contributed significantly to the strong performance we consistently delivered during his tenure. Unlike some finance professionals, Stan is very proficient at seeing beyond the numbers and he used this judgement to help secure incremental business with minimal risk to the organization." November 16, 2010
"I had the opportunity to work with Stan for a number of years when he was the Corporate Credit Manager at HEWLETT PACKARD FINANCIAL SERVICES ' HPFS'. Stan was very professional and extremely ethical in his dealings with the company and our clients. He was very adept at risk assessment, and was able to offer alternative solutions for challenging credits. I would willingly recommend Stan for any credit management role." October 31, 2010
Stan was recommended to me by a fellow business entrepreneur and as a small business owner, I was at first skeptical about using a Business Consultant. However, I found Stan to be very personable and a great listener. He had fantastic ideas and connections, and I especially appreciated his openness to "think outside of the box" (it's especially difficult for an Independent Publisher, as a magazine does not provide 'inventory' as other businesses do!). I would recommend (and have recommended) Stan to other individuals who are looking for someone with whom they can talk to openly, and share ideas that bring results.
"Stan has an uncanny ability to quickly assess a customer's financial situation and hone in on challenges a customer may be having. He performs his work with a very high degree of professionalism and integrity." November 6, 2009
"Stan worked for me for a number of years. I found him to be very engaged with our sales team and worked extremely well in moving our business forward. Stan provided excellent guidance in identifying ways to be able to close our opportunties and in many cases creatively provided a "can do" structure that absolutely assisted in winning the business." November 9, 2009
LINKEDIN PROFILE :
http://ca.linkedin.com/pub/stan-prokop/5/230/5b5
Call or Email 7 Park Avenue for any business financing information -
tel - 416 319 5769
Email ( Stan Prokop ) - sprokop@7parkavenuefinancial.com
Company Info:
Legal name : 6169899 Canada Inc., d.b.a. ' 7 PARK AVENUE FINANCIAL '
Bank : CIBC - Oakville , Ontario
Accountants : Balancethis-Toronto, Ontario - www.balancethis.com
Legal Firms : Fraser Milner Casgrain - Toronto, Ontario - http://www.fmc-law.com/
Gardiner Roberts - Toronto, Ont http://www.gardiner-roberts.com/
MEMBER OF CANADIAN FINANCE AND LEASING ASSOCIATION
MEMBER ASSOCIATION FOR CORPORATE GROWTH -' ACG'
MEMBER CHAMBER OF COMMERCE
References: Our best references are our customers !! - If you would like to talk to our customers about the 7 Park Avenue financing experience please let us know.
' Our firm is an international wholesaler and mfr of personal care products for the hotel industry . 7 PARK AVENUE FINANCIAL worked with us to provide our firm with significant additional working capital to allow our business to grow domestically and in the U.S. . They simply knew what to do and went out and did it for us . We would recommend 7 PARK AVENUE FINANCIAL to any firm in need of commercial financing.'
R. FLATOW - PRESIDENT -
7 PARK AVENUE FINANCIAL BUSINESS FINANCING SOLUTIONS:
- Working Capital Facilities
- Asset Based Financing
- SR ED loans, Receivable Financing
- Equipment Financing / Leasing
- Government Small Business Loans
- Franchise Financing
7 Park Avenue Financial financing experts ->
GREG LABELLA - Vice President - Business Development
Greg is our latest addition to the 7 Park Avenue team. Mr LaBella comes to us straight from within the Business financing industry. His experience includes both SBL's and Commercial financing for clients nationally in all industry sectors. Historically, Greg was educated in finance then stepped into the operations world, post College years and worked with the following companies, in management; Kirsch Cooper industries, Bata and Vitran. Recently, after obtaining his mortgage license (residential and commercial deals including construction financing) and quickly adopting his passion; business financing, Greg has come to his senses and joined one of the most reputable financing specialist teams in Canada – 7 Park Avenue Financial.
Welcome Greg!
greg@7parkavenuefinancial.com or Greg's Cell at 905 302 4171.
GLEN DALZELL - ADVISORY BOARD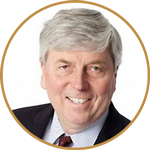 Glen has been in the corporate financing world since 1999. He is currently Managing Director of Spergel Corporate Finance . He is an expert in cash flow / working capital financing and is well known and recognized in the asset based financing industry in Canada .

Prior to joining the industry, Glen garnered a wide range of experience in both corporate and entrepreneurial environments. He is a graduate of McGill University and the University of Toronto.
Glen recently concluded a 2 year term as a member of the Advisory Board for the International Factoring Association (IFA) based in Avila Beach, California. The IFA is the largest association of commercial finance companies in the world. Glen is also a founding member of the Board of Directors and Treasurer for IFA Canada, the Canadian chapter of the IFA. Glen is actively involved with the Association for Corporate Growth (ACG) and the Turnaround Management Association (TMA) and the Commercial Finance Association (CFA).
Glen's expertise and resources have been invaluable to many 7 Park Avenue Financial clients over the years.
Contact Glen : gdalzell@spergel.ca
MARTY LOKEN - ADVISORY BOARD
Marty Loken is a proven business leader with over 25 years experience in hi-tech and financial sales and sales management. Raised in Montreal, Marty spent 5 years in Ontario before transferring with Hewlett-Packard to his now adopted home town of Vancouver in 1990. For most of the past 20 years Marty has worked with Canadian Medium and Large Enterprise and Public Sector customers to provide innovative use of financing and technology solutions to address their business issues and meet their operational goals.
In addition to work and family, Marty enjoys hockey, skiing, hiking, snowshoeing and the outdoors.
management credentials