Business Financing with 7 Park Avenue Financial
' Our competitive edge in Canadian Business Financing is experience '
You Are Looking For Canadian Business Financing!
You've arrived at the right address! Welcome to 7 Park Avenue Financial
Financing & Cash flow are the biggest issues facing business today
Unaware / Dissatisfied with your financing options?
Call Now ! - Direct Line - 416 319 5769
Let's talk or arrange a meeting to discuss your needs
Direct Email Address - sprokop@7parkavenuefinancial.com
" In 2004 I founded 7 PARK AVENUE FINANCIAL. At that time I had spent all my working life, at that time - Over 30 years in Commercial credit and lending and Canadian business financing. I believe the commercial lending landscape has drastically changed in Canada. I believe a void exists for business owners and finance managers for companies, large and small who want service, creativity, and alternatives.
Every day we strive to consistently deliver business financing that you feel meets the needs of your business. If you believe as we do those financing solutions and alternatives exist for your firm we want to talk to you. Our purpose is simple: we want to deliver the best business finance solutions for your company " STAN PROKOP - Founder/President
BUSINESS FINANCING WITH 7 PARK AVENUE FINANCIAL
Here's What You Want To Know
Who Are We - Why Should You Work With 7 Park Avenue Financial?
16 Years In Business, $ 100,000,000.00 of Financing Completed, Strong Reputation and Credentials .. and a Public Track Record Of business finance success
We are proud of the media coverage and nominations we've received over the years
Can You Trust 7 Park Avenue Financial? Hundreds of clients have already, Testimonials and Client References, Strong Linkedin Network, Canadian banks and major financial institutions regularly refer clients to 7 Park Avenue Financial; We've been mentioned in Toronto Star, Globe & Mail, Financial Post; Numerous service provider nominations from Chamber Of Commerce
Background - Management and team have 40 years of business financing experience background covering all major industries
Business Acquisition Financing
SR&ED Tax Credit Financing
Why is 7 Park Avenue unique? - We finance the little guy, and we finance the big guys too! Our total focus is success and personal attention to your firm's financing needs
Proven Expertise: We have completed over $100,000,000.00 Million dollars of financing in working capital and asset finance
' The secret of success is to know something nobody else knows ' - A. Onassis
That's how we feel about our financing abilities. We at 7 Park Avenue Financial feel we know what to do and how to do it, and that is the philosophy we adopt on every transaction.
" Our company is an established leader in Metal Spinning and complete Metal services, serving a variety of industries in Canada and internationally. We have used the services of 7 Park Avenue Financial for growth capital and have been extremely pleased with
their professionalism and knowledge of Canadian business financing. We would recommend 7 Park to any firm considering their assistance." CEO - "
Name and Contact details available on request - Call 416 319 5769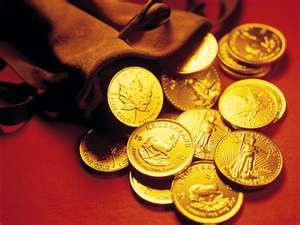 ' Financing With The Intelligent Use Of Experience '

' Canadian Business Financing With The Intelligent Use Of Experience '