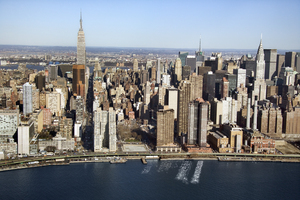 WHAT'S NEW AT 7 PARK AVENUE FINANCIAL ( QUITE A LOT ACTUALLY !)
' Our Competitive Edge in Business Financing Is Experience '
' It was 20 years ago today that ..." Yes that's when Sergeant Pepper taught the band to play, but it is also 20 years ago that 7 Park Avenue Financial was founded - and the mission is still the same - Originating Canadian Business Financing Solutions for Small and Medium Size ( SME"s) businesses in Canada
During that time we have originated in excess of 120 Million dollars of financing for hundreds of Canadian businesses
As Canadian businesses enter Q4 of Fiscal 2023 interest rates are at all-time highs and economic challenges abound in Canada
The Canadian Federation of Business probably says it best -
"More small businesses needed financing over the last decade, but collateral requirements and interest rates make it harder and more expensive" - July 23 CFIB Press release
CANADIAN BUSINESS FINANCING WITH THE INTELLIGENT USE OF EXPERIENCE
That's no secret to the team at 7 Park Avenue Financial - We continue to provide financing in the areas of :
Asset Based Lending
Accounts Receivable Financing / Factoring
Business Acquisition Financing
Bridge Loan Financing
Government Small Business Loans
Tax Credit Financing - Film & SR&ED
Franchise Financing
Non-bank business lines of Credit
Equipment Financing / Sale Leasebacks
Working Capital Loans
At 7 Park Avenue Financial, we market .. but we also educate - Please see our blog which is viewed by thousands on a monthly basis - Contact us for any information you wish to discuss on custom financing solutions for your business
https://businessfinancingcanada.blogspot.com
AN EXPANDED 7 PARK AVENUE FINANCIAL TEAM
Introducing The Business Finance Team - Welcoming Three Financial Powerhouses to Our Team
We are thrilled to introduce three new esteemed members to our team, bringing with them a wealth of knowledge and experience in the business finance realm. As our firm continues to grow and evolve, the inclusion of these three seasoned professionals further reinforces our commitment to providing unparalleled financing services to our clients.
Glen Dalzell - Senior Vice-President

With a robust 25-year tenure in the financial services domain, Glen brings extensive expertise to our team. He has spent two decades as a lender in the Factoring and Asset-Based Lending (ABL) space, only to transition to the intermediary side in 2019.
Throughout his career, Glen has successfully financed myriad transactions and has fostered solid relationships not just within the financing sector but also among banking, accounting, financial consulting, and legal professionals. Before his foray into the industry, Glen accumulated significant experience in both corporate and entrepreneurial settings. His academic accolades include a B. Comm from McGill University and an MBA from the University of Toronto. -

Contact Glen: gdalzell@7parkavenuefinancial.comTel 416 - 702 - 5487


Robert (Bob) Blades - Vice President, Business Development Bob's illustrious career in the financial services sector stretches over 40 years. Initially, he spent two decades as a Commercial Banker, taking on senior roles centred on commercial credit, loan workouts, and management of commercial lending units. His expertise in alternative lending began when he represented a USA firm as one of the pioneering asset-based lenders in Canada back in 1993. Subsequently, he played pivotal roles at GE Capital as a Senior Vice President and was instrumental in the genesis of Greenfield Financial Group Inc., a TSX-listed company offering Asset Based Loans. Lately, Bob has been dedicated to assisting Small and Medium Enterprises as a Financial Consultant, guiding them in sourcing and structuring diverse debt solutions.

Tel- 647-618-0254 Email: rblades@7parkavenuefinancial.com



Brian Conrad - Vice President, Atlantic Region - Hailing from Halifax and an alumnus of St. Mary's University, Brian enriches our team with his 35 years of top-tier Commercial Banking and Business Development experiences across Canada. A familiar face in the Halifax regional market, Brian's specialty encompasses a broad spectrum of financing options. Whether it's leasing, sales leaseback, factoring, real estate financing, ABL financing, unsecured working capital financing, or PO financing, Brian's knack for crafting innovative financial solutions is driven by his unparalleled enthusiasm and vast network of contacts.

Tel- 902-463-9305
Email: bconrad@7parkavenuefinancial.com
These additions signify our unyielding dedication to cater to our clients' financing needs with top-tier expertise. We're confident that Glen, Bob, and Brian will be instrumental in steering our firm to new heights. Welcome aboard!
THIS QUARTER'S BUSINESS FINANCING TIP - " THE CASH CONVERSION CYCLE"
Understanding your company's cash conversion cycle is key to cash flow success -
Definition: The Cash Conversion Cycle (CCC), sometimes known as the Net Operating Cycle, measures the time it takes for a company to convert its investments in inventory and other resources into cash flows from sales. It's a crucial metric for understanding the liquidity and efficiency of a company's operations.

Components of CCC:

Days Inventory Outstanding (DIO): This measures how long, on average, a company holds onto its inventory before selling it.

Days Sales Outstanding (DSO): This measures how long it takes, on average, for a company to collect payment after making a sale.

Days Payable Outstanding (DPO): This measures how long a company takes, on average, to pay its suppliers.

Formula:

CCC=DIO+DSO−DPOCCC=DIO+DSO−DPO

A shorter CCC is generally preferred, indicating that a business takes less time to convert its investments into cash. However, what's considered an "ideal" CCC can vary by industry.

How Understanding CCC Can Lead to Business Success:

Enhanced Liquidity: A shorter CCC means a business can more quickly convert its investments into cash. This liquidity allows a company to meet short-term obligations, reinvest in the business, or return value to shareholders.

Optimized Operations: By analyzing the components of CCC, a company can pinpoint operational inefficiencies. For example, a long DSO may indicate the need to reassess credit policies or collection efforts.

Strategic Supplier Negotiations: Understanding DPO can allow a business to negotiate favourable terms with suppliers, perhaps extending payment terms without incurring penalties.

Inventory Management: A high DIO might suggest overstocking or slow-moving inventory. By addressing this, a company can reduce carrying costs and potential write-downs.

Competitive Advantage: Companies that master their CCC often have a competitive edge, as they can reinvest cash more quickly into growth opportunities or benefit from discounts due to quicker payments.

Cost Savings: Efficient CCC management can lead to savings in terms of reduced interest (if the company relies on short-term borrowing) and decreased storage or inventory holding costs.

Risk Mitigation: A company with a good handle on its CCC is typically less exposed to liquidity risks, ensuring they have the cash flow to weather economic downturns or industry disruptions.

In conclusion, understanding and optimizing the Cash Conversion Cycle can be a linchpin for business success. It offers a panoramic view of operational efficiency and provides actionable insights into liquidity management. As businesses grapple with an ever-evolving economic landscape, mastering such metrics can be a pathway to enduring growth and prosperity.
Why Choose 7 Park Avenue Financial As Your Business Financing Provider?
Pros:
Experience and Establishment: Founded in 2004, the company has been in operation for nearly two decades. This suggests a level of stability and experience in the financial sector.
Credibility: Stan Prokop, the founder, has a credible background with significant experience in credit and lending, having worked with major firms like Hewlett Packard and Cable & Wireless.
Comprehensive Services: The company offers a wide range of financing solutions tailored to various business needs, from startups to established corporations.
Track Record: Over $120,000,000 in financing has been facilitated, and the company has serviced over 400 clients.
Recognition: The company's reputation is bolstered by nominations from prestigious organizations, including the Chamber Of Commerce, and media mentions in reputable outlets like the Toronto Star and Financial Post.
Holistic Approach: The company appears to take a comprehensive approach to business finance, encompassing both traditional bank financing and alternative finance solutions.
Neutral/Considerations:
Specialized in Canadian Financing: Their expertise is tailored towards the Canadian business landscape, which is beneficial for Canadian businesses but may be limiting for international endeavors.
Claims and Testimonials: While the provided information mentions client testimonials and media coverage, potential clients should review these materials and feedback directly to determine the consistency and authenticity of the company's claims.
Recommendation: Canadian companies should consider "7 Park Avenue Financial" for their business financing needs based on their experience, credibility, and track record. However, as with any business decision, especially in financial matters, a company should conduct its own due diligence. This may include checking out any customer testimonials, verifying claims, researching potential alternatives, and possibly seeking advice from financial advisors or peers in the industry.
Additionally, reaching out directly to "7 Park Avenue Financial" for an initial consultation or discussion could provide more insights into their approach and how they can cater to specific financing needs.