Canadian Business Financing From 7 Park Avenue Financial
' Our Competitive Edge in Business Financing Is Experience '
YOU ARE LOOKING FOR CANADIAN BUSINESS FINANCING!
Traditional & Alternative Commercial Business Financing
Business Loan & Asset-Based Lending Cash Flow Solutions
You've arrived at the right address! Welcome to 7 Park Avenue Financial
( Division of 6169899 Canada Inc. )
Business Financing Canada! Small Business Finance Canada!
Financing & Cash flow are the biggest issues facing businesses today
Unaware / Dissatisfied with your financing options?
Contact Us Today!
Call Now! - Direct Line - 416 319 5769
Let's talk or arrange a meeting to discuss your needs
Direct Email Address - sprokop@7parkavenuefinancial.com

COMPANY BACKGROUND - 7 PARK AVENUE FINANCIAL



In 2004 I founded 7 Park Avenue Financial. At that time, I had spent all my working life, at that time - Over 30 years in Commercial credit and lending and business financing. I believe the commercial lending landscape has drastically changed in Canada.



I believe a void exists for business owners and finance managers for companies, large and small, who want service, creativity, and greater access to liquidity. Every day we strive to consistently deliver business financing that you feel meets the needs of small businesses. If you believe, as we do, those financing solutions and alternatives exist for your firm, we want to talk to you and put a financing program in place that meets your objectives.


" Our purpose is simple: we want to deliver the best business finance solutions for your company, "


Stan Prokop - Founder/President





BUSINESS FINANCING WITH 7 PARK AVENUE FINANCIAL



7 Park Avenue Financial works with both small business and medium-sized businesses throughout Canada. We focus on working with business owners and entrepreneurs throughout the various business stages, from a company searching for growth finance and day-to-day operating funds to reducing cash flow generation and management pressures.
Our business loan and other funding solutions are tailored to your firm's specific needs concerning loan amount and type of financing and encompass a wide variety of industries to ensure the right overall financing program is in place for your company.


Using techniques within the broad spectrum of asset-based lending, we provide solutions to all industries in Canada in need of financing, from both the traditional financial institution as the alternative lending landscape. We focus on tailoring a solution to a wide variety of needs, and in many cases, more than one type of financing may be utilized to achieve client goals in the small business sector.



Each firm we work with has different goals and challenges that may be diverse in nature, from experiencing financial stress to the other end of the spectrum related to acquisition financing, whether it's to apply for a loan or to complete the financing on your behalf.



Our team of finance professionals helps your company fund debt, cash flow, and asset monetization strategies via traditional financing as well as innovative alternative financing products that allow your firm to thrive, survive, and grow. We work with your small business and larger corporations regarding business financing and business loans that make sense for your needs.


Canadian banking facilities continue to be a challenge for small businesses and medium-sized ( SME ) firms in Canada. While we pride ourselves in our relations with Canadian banks, we've recognized that many clients require a specialized form of alternative finance in areas and credit profiles generally not within the historical field of interest of traditional financing in Canada as it relates to the small business finance challenge around loan amount requirements.





7 PARK AVENUE FINANCIAL HAS A SOLUTION FOR YOUR BUSINESS - HERE'S WHAT YOU WANT TO KNOW ->



We offer traditional and alternative financing in areas such as :


Accounts Receivable Financing / Factoring / Confidential Receivable Finance


Government Small Business Loans - financing start-ups, franchises, equipment, commercial real estate, existing leasehold improvements for leased property


Lender Finance / Funding For Lenders


Asset-Based Credit Lines / Secured loans


Equipment Finance/ Sale Leasebacks / Equipment loans


Inventory Financing


Canadian Bank Facilities /business credit cards/ business credit lines


Business Acquisition Loans


Sr&ed Tax Credit Financing / Digital Media Credit Finance / Carbon Credit Finance / Saas Financing


Franchise Loans
Purchase Order Finance - financing domestic and international trade


Merchant Cash Advances / Short Term Working Capital Loans - repayment options tailored to sales and owner credit score



We are specialists and experienced in alternative commercial finance solutions in small business financing in the economy's SME sector. Our focus is on lending solutions and financing structured around debt and cash flow financing that works for your business needs with specific industry expertise. We believe strongly that you will like working with us and our attitude towards your business is ' JOB 1 " AT 7 Park Avenue Financial.






WHO IS 7 PARK AVENUE FINANCIAL? WHY SHOULD YOUR COMPANY WORK WITH US?



16 Years In Business, a track record of small Business Financing with more than $100,000.000.00 + of financing completed. A strong reputation and a public track record of business financing success, including our service nominations from the Chamber Of Commerce.



We are proud and humbled by the media and press coverage and service nominations we have received over the years, including numerous ' Service Provider' nominations based on our record of providing business loans and other financing solutions to our clients.








TRUSTING 7 PARK AVENUE FINANCIAL WITH YOUR FINANCING NEEDS



Over 400+ clients have already entrusted our firm with their business financing needs. We're proud of our testimonials and client references, and our reputation on LINKEDIN.




CLICK HERE FOR OUR TRACK RECORD IN BUSINESS FINANCING


Canadian banks and other major financial institutions regularly refer clients to 7 Park Avenue Financial based on our reputation and success. 7 Park Avenue Financial has been referenced in the Toronto Star / Globe & Mail / Financial Post as a small business expert.
BACKGROUND


Our team has over 40 years of business financing experience covering all major industries in Canada.



7 Park Avenue Financial is an asset-based lending expert. We have financed a wide variety of industries allowing firms to have greater access to liquidity. Financing a/r, inventory, equipment and real estate under one revolving facility provides maximum cash flow for your business.






WHY IS 7 PARK AVENUE FINANCIAL UNIQUE



We finance the little guy, and we finance the big guys too! Our total focus is on your success, and personal attention to your firm's small business financing needs. We offer specialty financing for business startups, management buyouts, subordinated debt and mezzanine financing, rapid growth financing, purchase order financing and non-bank asset-based revolving credit lines.






THE SECRET OF SUCCESS IS TO KNOW SOMETHING NOBODY ELSE KNOWS - A. Onassis





That's how we feel about our financing abilities. We at 7 Park Avenue Financial feel we know what and how to do it. That is the philosophy we adopt on every transaction for your company loans and credit facilities in small business financing. If you a looking for a loan for business needs, we're focused on achieving success for your capital needs.





HOW DO YOU FINANCE A BUSINESS IN CANADA?



Financing a small business in Canada is a challenge. At 7 Park Avenue Financial, we will help you overcome that challenge with a business lender solution that meets your funding and growth strategies at interest rates and flexibility commensurate with your business credit profile.





THE 7 PARK AVENUE FINANCIAL ' PHILOSOPHY ' ON BUSINESS FINANCING



' How do you finance a business in Canada ' - That's a common question from our clients. Solving that challenge and providing the answer to that question is the 7 Park Avenue Financial commitment.



Access to capital has dramatically changed in the Canadian business environment. Liquidity and business credit from traditional sources have in some ways tightened, while at the same time, alternative financing solutions have made tremendous inroads into the business borrowing landscape.



At 7 Park Avenue Financial clients, we often meet speak of tremendous hurdles to accessing capital in their search for small business financing. Debt and equity sources of finance are available from Canadian chartered banks and commercial lenders - but many of these are specialized forms of financing and require a certain level of knowledge about what solution might be best for any firm.



In the SME commercial finance area, business capital is available for those firms able to position themselves properly. We take pride in preparing proper business plans and cash flow projections that allow our clients to move forward with a strengthened financial position.



When considering our clients' funding alternatives, we focus on our client's current financial position and ensure we have a practical solution or solutions to your needs.


We will focus on your ongoing process that revolves around the source and use of funds and financing and utilizing our expertise to evaluate your industry's best option from both traditional bank-type financing and the brave new world of Alternative Finance.


At 7 Park Avenue Financial, we are constantly aware that there is a substantial misunderstanding around terms such as alternative financing, ' cash flow ' or access to ' venture capital. '






WE FOCUS ON DEBT SOLUTIONS / CASH FLOW AND WORKING CAPITAL FINANCING, AND MONETIZATION OF ASSETS AND REVENUES




Many of our clients spend significant amounts of management/owner time on bank financing needs only to find that banks might not be prepared to fund their operating and growth needs. We understand the role of banks in Canada and ensure that bank financing capabilities can be available for the rights needs at the right time, but, as entrepreneurs have experienced, not all the time! In Canada, small business financing needs are often unable to be fully facilitated via our chartered banks.





WHAT STAGE IS YOUR COMPANY IN?



As a viable firm, your company is financeable in its different stages, from the small business financing start-up and pre-revenue to mature companies with solid capital structure, which still require financing, acquisition, etc.



We focus on ensuring we have clear use of financing needed and focusing on potential weaknesses in the company that require a fix. Those needs will always lead us to financing solutions. Helping a firm identify the hard issues around financing challenges, sales, profits, and capital structure will always point us to a business finance solution.


It should be no secret that ' growth financing ' offers the broadest array of financing choices in Canada. By spending our time on key issues such as debt/equity, leverage, sales revenues etc., there will always be an emerging solid solution for our clients.







IS THERE A SILVER BULLET IN CANADIAN BUSINESS FINANCE?



At 7 Park Avenue, we're sure there is no ' silver bullet ' in the business capital and small business financing sourcing. But by following a financing process based on client, transaction, industry, and financing needs, we have consistently proven we close transactions for our customers. In certain cases, we might have a fallback position, and it is certainly not unusual to 'cobble together a solution that comes from different sources.





THE STARTING POINT

At 7 Park Avenue Financial, we will focus on understanding your financials from the viewpoint of revenues and a strong focus on the balance sheet and cash flow statement.


As a business owner, the financing need often comes from having a solid understanding of your days sales outstanding, payables, and inventory turns if you are not a service-based industry and have inventory investment or the need to purchase raw materials.


We will always work with you to understand current lenders and your relationships with them. We're the first to say that we work with many companies with deteriorated or even defaulted credit facilities that often require immediate attention and refinancing.






LET 7 PARK AVENUE FINANCIAL HELP YOU DEVELOP A FINANCE STRATEGY FOR YOUR BUSINESS



How much funding does your business need, and how will new financing be utilized? That is a common focus for discussions with new clients. At 7 Park Avenue Financial, we're well known for understanding a company's stages and quickly identifying financing sources that will quickly solve your business funding needs.


Whether your firm is a startup, growing, or a well-established firm, we have consistently proven that we can provide the following financial solutions :





7 PARK AVENUE FINANCIAL IS THE ASSET-BASED LENDING SPECIALIST FOR ALTERNATIVE TO BRIDGE FINANCING



Asset-based lending in Canada covers a wide category of business financing that is ' alternative ' in nature - generally speaking, a 'non-bank alternative. At 7 Park Avenue Financial, we are experts in focusing on how these different forms of financing are typical ' sales ' or ' asset-based ' and provide our clients with a significant amount of flexibility.



As a general rule, our clients have either 'sales,' or ' collateral, 'or both! We firmly believe we have a business finance solution.



Different financing in asset-based lending ( 'ABL ' ) sometimes covers specifics within different industries, as well as being sometimes applicable to what 'stage' of life your business is in.



Clients of 7 Park Avenue Financial like 'sales' and ' asset ' loans because they typically are not overdependent on equity. Many of our clients view the ABL solution as a bridge or road back to traditional bank financing in Canada. The most popular and common attribute of asset-based lending is the fact that it is an ' evergreen' type of financing and will always grow, almost automatically, with your company- unlike true ' term loans



At 7 Park Avenue Financial, we are always amazed that our ABL solutions fit perfectly with companies doing well or in some form of financial challenge and even distress.



While Canadian banks offer unlimited capital and the best interest rates, the reality is that many clients we meet cannot meet the pressure imposed by banks around the generation of positive cash flows and consistent profits.


We believe there is no one type of specific business finance solution that would fit all firms. Typically in our experience, there is a range of financings that potentially suit your company's needs. As well, financing needs to change over time as businesses migrate to different stages of their existence. It's all about the right type of capital at the right time.


It's certainly not a perfect world when it comes to the challenge of business funding, and we focus on ensuring your company will have the right funding in place when you need it, given that business needs are always changing.





THE COST OF FINANCING



The cost of financing is always a concern for our clients, who typically understandably want the lowest cost of capital and interest rates combined with the maximum funding they require. , not all companies have strong and positive growth plans and financials that demand low rates. Struggling firms will need to focus on sometimes paying a premium for access to business credit.


We will work to ensure that your firm can utilize financing for the proper need. We have significant experience in the world of equipment financing and equipment leasing. That solution allows you to acquire assets for terms of typically 2-5 years while ensuring the useful life of assets will match the cash outflows of the equipment loan or lease. Matching long-term debt to key assets' useful asset life in your business is key to business success and a proper capital structure.


In many cases, your firm requires basic cash needs to fund day-to-day expenses such as payroll, suppliers, fixed-cost commitments, etc. In those cases, clients rely on us for short-term working capital arrangements - that might be short-term working capital loans, business credit lines, or merchant advance funding.


Inventory loans/inventory finance solutions are key aspects of firms with significant inventory investments on the balance sheet. Different needs arise out of the inventory component on your balance sheet. In some cases, you might require financing for increasing the amount of inventory you carry based on seasonal or some other specific needs. In other cases, it can be simply a matter of your obligation to fulfill large orders or new contracts, as well as build inventory to meet seasonal demands.


We are experts in Purchase Order Financing, and that type of facility allows our clients to meet special import and export client demands.





DEBT SOLUTIONS






It is a standard lending practice in Canada that debt typically be secured with some collateral, even if it is simply cash flow. Our focus is to ensure the right amount of collateral is identified and offered up to business lenders, ensuring other collateral remains for potential other financings.



We focus on allowing your firm to consider more or another financing that has separate collateral categories. A danger to your firm is to over-collateralize debt, thereby inhibiting future potential financing needs!



Senior lenders and others will always demand the most collateral they can achieve. Hence, our approach is a holistic one in which we attempt to ensure proper facilities are negotiated hopefully at the same time.





SOURCES OF CAPITAL FOR YOUR COMPANY



Our clients can be assured that we will identify the appropriate financing sources and the costs of financing their business. It's no secret to any business person that interest rates and financing costs depend on the overall credit profile and the industry you are in, as well as, of course, what stage of growth your business is in.
CONCLUSION



At 7 Park Avenue Financial, we work with start-up and early-stage firms and established corporations with well-known products and brands, providing business advice for all types of business funding. Start-up financing and addressing liquidity problems is a serious challenge for the entrepreneur, but numerous financing types can be customized to help the company find satisfactory early funding. Solutions such as business lines of credit from banks, asset-based lending solutions, equipment financing, and receivable finance solutions can help a firm grow to the next level of success.


A majority of our company's work is in the SME sector, where companies are established but still require financing for funding daily operations and taking the company to the next level of growth. Here bank facilities, non-bank asset-based lines of credit, leasing solutions, and short and long-term cash flow loans are available.






FAQ: FREQUENTLY ASKED QUESTIONS / PEOPLE ALSO ASK /MORE INFORMATION
What is factoring finance and how does it work


Factoring finance is a type of business financing where Canadian businesses can sell some or all of their accounts receivable /outstanding invoices to a third-party finance company, which is called a ' factor '. This allows the company to meet its short-term cash needs. Factoring is a type of asset-based lending and allows companies to secure funds via monetizing accounts receivable
What is The Canada Small Business Financing Program
The Canada Small Business Financing Program is a federal government loan program that assists small businesses in Canada by providing financial support to new and established businesses, allowing them to access business financing that is used to start a business or provide expansion capital for business operations. The program is administered under Industry Canada and is in partnership with participating financial institutions in Canada, most notably Canadian chartered banks and some credit unions. There is a 2% registration fee attached to the final approval of the loan, and this amount can be included in the financing. Most lenders under the program are either a bank or credit union.
Businesses with revenues or projected revenues less than 10 Million dollars and apply for various loan facilities under the program - Historically the program only financed asset categories of eligible purchases of new or used equipment, leasehold improvements, and commercial real estate. Real estate transactions can have a longer amortization schedule.
In 2022 the government of Canada amended the program to include new classes and types of loans that included working capital and lines of credit facilities. Monthly payments are flexible and tailored to the loan type. Other lenders in the government category include BDC.
The goal of the program is to assist Canadian businesses that might not otherwise qualify for traditional bank financing. No external collateral is required under the loan program, and only a limited personal guarantee is required as the government guarantees the majority of the loan to participating institutions. Other factors to consider include business owners being required to provide a positive credit history in their personal finances/credit score.
What are the different types of business financing?
Different types of financing in Canada include debt financing and cash flow monetization financing solutions. Blending payments of principal and interest are common to term loan solutions and mortgages with an extended amortization period .
Companies also have the option of selling an equity interest in their business in exchange for business capital or other consideration. Examples of equity financing firms include private equity companies, venture capital firms, or angel investors and friends and family funding.
Some businesses may choose to explore government grants under various federal and provincial programs. Many of these grant programs require matching funds from the company applying for the grant.
Debt financing solutions are available from banks and business-oriented credit unions, as well as a number of alternative lenders offering asset-based lending solutions to the Canadian business sector. Asset-based lending solutions include non-bank business lines of credit, short-term working capital loans/merchant cash advances, as well as tax credit and grant financing solutions.
What is the best way to finance a small business?
Often the best way to finance a small business will include the necessity to provide a business plan that outlines key information on the nature of the business, its basic business model and target markets - as well as include proper revenue, cash flow and profit projections.
Businesses should be prepared to consider finance options that will include debt finance, third-party equity, and access to any grants or government programs. Personal financial resources should typically be reflected in the business plan.
Entrepreneurs should be in a position to ensure they understand different loan terms, as well as the interest rates and repayment terms. Business owners can use a business loan calculator in assessing debt and cash flow implications.
That type of tool can use interest rate and monthly payment obligations based on the real or projected cash flows of the business. A company can assess its borrowing capacity by looking at operating cash flow which is calculated by calculating net income plus depreciation plus or minus changes in working capital accounts.

Stan Prokop
President
7 Park Avenue Financial

Direct Line = 416 319 5769


Website: http://www.7parkavenuefinancial.com


Blog: http://businessfinancingcanada.blogspot.ca



" Canadian Business Financing With The Intelligent Use Of Experience"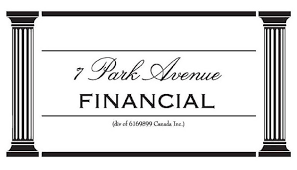 ' Canadian Business Financing With The Intelligent Use Of Experience '
STAN PROKOP
7 Park Avenue Financial/Copyright/2023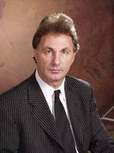 Stan Prokop is the founder of 7 Park Avenue Financial and a recognized expert on Canadian Business Financing. Since 2004 Stan has helped hundreds of small, medium and large organizations achieve the financing they need to survive and grow. He has decades of credit and lending experience working for firms such as Hewlett Packard / Cable & Wireless / Ashland Oil