Canadian Business Financing From 7 Park Avenue Financial
' Our Competitive Edge in Business Financing Is Experience '
YOU ARE LOOKING FOR BUSINESS FINANCING!
Traditional & Alternative Commercial Business Financing
Business Loan & Asset-Based Lending & Cash Flow Solutions
You've arrived at the right address! Welcome to 7 Park Avenue Financial
( Division of 6169899 Canada Inc. )
Financing and cash flow are the biggest issues facing businesses today
Unaware / Dissatisfied with your financing options?
Call Now! - Direct Line - 416-319- 5769 Information/Sales: 416 - 702 - 5487
Let's talk or arrange a meeting to discuss your needs
Direct Email Address / Stan Prokop - sprokop@7parkavenuefinancial.com
Welcome to 7 Park Avenue Financial: Your Trusted Partner for Canadian Business Financing
Canadian Business Financing Solutions Tailored for Your Business
The 7 Park Avenue Financial Advantage
Founded in 2004, 7 Park Avenue Financial has emerged as a well-known force in business financing in the Canadian landscape. With over 40 years of experience in commercial credit, lending, and business financing, our Founder, Stan Prokop, recognized the changing tides of what makes sense in commercial lending in Canada.
Meeting Evolving Needs of Canadian Businesses
In a rapidly evolving financial landscape, we identified a pressing need for tailored financing solutions catering to Canadian businesses' unique requirements. Our mission is to bridge the gap by providing innovative, flexible, and accessible financing options for businesses of all sizes, from small enterprises to larger corporations.
Your Success Is Our Purpose
Our purpose at 7 Park Avenue Financial is simple yet profound: to deliver your company's best business finance solutions. Our commitment to this purpose is unwavering, as we collaborate closely with business owners and finance managers to provide creative, impactful, and diverse financing options.
Navigating the Business Funding Landscape
With a comprehensive suite of business loan and funding solutions, we have established ourselves as a trusted partner for Canadian businesses throughout their journey. Whether you're seeking growth finance, working capital, or solutions to cash flow challenges, we tailor our offerings to your specific needs and industry requirements.
Financing Options at Your Fingertips
Through our expertise in asset-based lending, cash flow financing, and numerous traditional and alternative financing options we empower businesses across various sectors to access financing solutions that transcend traditional boundaries. By leveraging both conventional financial institutions and alternative lending avenues, we ensure that your business benefits from the right mix of financing strategies.
7 Park Avenue Financial - Your Canadian Business Financing Partner
We are a beacon of alternative finance solutions in a landscape where Canadian banking facilities challenge small and medium-sized businesses. While our relationships with Canadian banks are strong, we recognize that specialized financing forms are essential, especially for loan amount requirements that fall outside the conventional realm with repayment options that make sense.
Tailored Solutions For Business Needs
At 7 Park Avenue Financial, we bring diverse financing solutions to your unique business demands. From Accounts Receivable Financing to Government Small Business Loans, Equipment Finance to Inventory Financing, we cover the spectrum of your financing requirements.
Expertise in Alternative Commercial Finance
Our team comprises seasoned finance professionals with a deep understanding of the SME sector. Whether your business strives to thrive, survive, or grow, our expertise spans debt funding, cash flow optimization, and asset monetization. We craft financing solutions that resonate with small businesses and larger corporations alike.
Why 7 Park Avenue Financial? A Proven Track Record!
With 19 years of business financing experience, we've successfully facilitated over $120,000,000 in financing. Our reputation is bolstered by service nominations from prestigious organizations like the Chamber Of Commerce, underlining our commitment to excellence.
Trusted by Clients / Acknowledged By The Media
Over 400 clients have entrusted their financing needs to us, and our testimonials and client references speak volumes about our dedication. Our media coverage, including mentions in the Toronto Star, Globe & Mail, and Financial Post, reinforces our position as a small business financing expert.
Unmatched Expertise
Backed by a team with decades of collective business financing experience across diverse industries, we specialize in asset-based lending, cash flow, and debt financing solutions. Our holistic approach ensures maximum cash flow for your business through tailored solutions for A/R funding, inventory management, equipment acquisition, and commercial real estate.
The 7 Park Avenue Financial Approach To Business Finance Strategy
Navigating the right solution in the business financing landscape can be challenging, but at 7 Park Avenue Financial, we offer a clear path forward. Whether you're a startup, a growing venture, or a well-established company, we're adept at identifying financing sources that align with your goals.
Beyond One-Size-Fits-All Solutions
We understand that each business is unique, so we tailor our financing solutions to your needs. By delving into crucial aspects like debt solutions, cash flow management, and asset monetization, we craft strategies that empower your business's financial health.
The Art of Financing
Unlocking capital for your Canadian business requires a nuanced approach. With the evolving landscape, traditional sources of liquidity have changed, giving rise to alternative financing solutions. At 7 Park Avenue Financial, we demystify terms like 'alternative financing' and 'cash flow,' helping you make informed decisions.
Your Journey to Succes / Leveraging Capital for Growth
Capital acquisition is a perpetual challenge for Canadian businesses. With 7 Park Avenue Financial by your side, you can overcome this challenge by accessing a range of financing solutions tailored to your growth strategies and business credit profile.
The 7 Park Avenue Financial Philosophy
We embody a simple philosophy - unlocking the power of business financing in Canada. As your partner, we ensure that the right financing solution aligns with your business's unique circumstances. Our holistic evaluation spans traditional bank financing and the dynamic realm of Alternative Finance.
Charting Your Path to Financing
7 Park Avenue Financial acknowledges the hurdles businesses face in accessing capital. From securing venture debt ( sr&ed / saas ) to deciphering the numerous alternative financing solutions available, we guide you in charting a successful financing journey. Our expertise helps you secure funding that propels your business forward.
7 Park Avenue Financial - Your Bridge to Business Financing
Empowering Canadian Businesses
With a focus on startups, growing ventures, and established enterprises, 7 Park Avenue Financial is your partner in navigating the complexities of business financing. From business lines of credit to asset-based lending, we tailor solutions that propel your business forward.
Tailored Financing for All Stages Of Business
At every stage of your business, we offer precise financing solutions to match your requirements. Whether you're a startup seeking initial funding or an established firm aiming for expansion, our solutions address your needs, enhance sales, and optimize profits.
Crafting Success, One Financing Solution at a Time
In the dynamic landscape of funding your company there's no one-size-fits-all approach.
At 7 Park Avenue Financial, we embrace your uniqueness, crafting success by matching your company's needs with the right financing solution at the right time.
Conclusion: Your Canadian Business Financing Solution
When financing your Canadian business, navigating the complexities alone is unnecessary. Call 7 Park Avenue Financial, a trusted, credible and experienced Canadian Business Financing advisor - we're here to guide you with tailored financing solutions that empower your growth, enhance your cash flow, and ensure your success. Start your business financing journey with us today.
FAQ: FREQUENTLY ASKED QUESTIONS / PEOPLE ALSO ASK /MORE INFORMATION
What is factoring finance and how does it work


Factoring finance is a type of business financing in which Canadian businesses can sell some or all of their accounts receivable /outstanding invoices to a third-party finance company, called a ' factor '. This allows the company to meet its short-term cash needs. Factoring is an asset-based lending business loan that helps companies secure funds via monetizing accounts receivable.
What is The Canada Small Business Financing Program
The Canada Small Business Financing Program is a federal government loan program that assists small businesses in Canada by providing financial support to new businesses and established companies.
It allows them to access business financing used to start a business or provide expansion capital for business operations. The government guaranteed loans program is administered under Industry Canada and is in partnership with participating financial institutions in Canada, most notably Canadian chartered banks and some credit unions. There is a 2% registration fee attached to the final approval of the loan, and this amount can be included in the financing. Most lenders under the program are either a bank or credit unions offering SBL term loans and installments with blended payments under the competitive CSBFL loan interest rate.
Businesses with revenues or projected revenues less than 10 Million dollars and apply for various loan facilities under the program - Historically, the program only financed asset categories of eligible purchases of new or used equipment, leased property leasehold improvements, and commercial real estate. Real estate transactions can have a more extended amortization schedule as well as a competitive interest rate.
In 2022 the government of Canada amended the program to include new classes and types of loans that included working capital and lines of credit facilities. Monthly payments are flexible and tailored to the loan type. Other lenders in the government category include BDC loan solutions.
The program aims to assist Canadian businesses that might not otherwise qualify for traditional bank loans for businesses. No external collateral is required under the loan program, and only a limited personal guarantee is required as the government guarantees the majority of the loan to participating institutions. Other factors to consider include business owners being required to provide a positive credit history in their finances/credit score.
What are the different types of business financing loans for business?
Different types of financing in Canada include debt financing and cash flow monetization financing solutions. Blending principal and interest payments are common to term loan solutions and mortgages with an extended amortization period.
Companies can also sell an equity interest in their business in exchange for business capital or other considerations. Examples of equity financing firms include private equity companies, venture capital firms, or angel investors and friends and family funding.
Some businesses may explore government grants under various federal and provincial programs. Many of these grant programs require matching funds from the company applying for the grants.
Debt financing solutions are available from banks, business-oriented credit unions, and some alternative lenders offering asset-based lending solutions to the Canadian business sector. Asset-based lending solutions include non-bank business lines of credit, short-term working capital loans/merchant cash advances, tax credits, and grant financing solutions.
What is the best way to finance a small business?
Often the best way to finance a small business will include providing a business plan that outlines essential information on the nature of the company, its primary business model and target markets - including proper revenue, cash flow and profit projections.
Businesses should be prepared to consider finance options, including debt finance, third-party equity, and access to grants or government programs. Personal financial resources should typically be reflected in the business plan.
Entrepreneurs should be able to ensure they understand different loan terms, as well as the interest rates and repayment terms. Business owners can use a business loan calculator to assess debt and cash flow implications.
That tool can use interest rates and monthly payment obligations based on the business's actual or projected cash flows. A company can assess its borrowing capacity by looking at operating cash flow and calculating net income plus depreciation plus or minus changes in working capital accounts.






" Canadian Business Financing With The Intelligent Use Of Experience"
Click here for the business finance track record of 7 Park Avenue Financial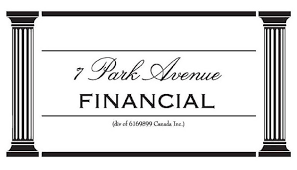 ' Canadian Business Financing With The Intelligent Use Of Experience '
STAN PROKOP
7 Park Avenue Financial/Copyright/2023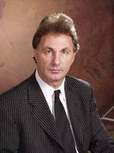 Stan Prokop is the founder of 7 Park Avenue Financial and a recognized expert on Canadian Business Financing. Since 2004 Stan has helped hundreds of small, medium and large organizations achieve the financing they need to survive and grow. He has decades of credit and lending experience working for firms such as Hewlett Packard / Cable & Wireless / Ashland Oil