YOUR COMPANY IS LOOKING FOR ASSET BASED FINANCE!
ASSET BASED LENDING IN CANADA WORKS!
You've arrived at the right address! Welcome to 7 Park Avenue Financial
Financing & Cash flow are the biggest issues facing business today
ARE YOU UNAWARE OR DISSATISFIED WITH YOUR CURRENT BUSINESS FINANCING OPTIONS?
CALL NOW - DIRECT LINE - 416 319 5769 - Let's talk or arrange a meeting to discuss your needs
EMAIL - sprokop@7parkavenuefinancial.com
7 Park Avenue Financial
South Sheridan Executive Centre
2910 South Sheridan Way
Oakville, Ontario
L6J 7J8
I. Introduction
Overview of asset-based lending in Canada

The benefits of asset-based lending for businesses

Introduction to 7 Park Avenue Financial
II. How asset-based lending works
Definition of asset-based lending

How asset-based lending differs from traditional bank loans

Types of assets that can be used as collateral for asset-based loans
III. Qualifying for asset-based loans
Any business with sales and assets qualifies for asset-based loans

Examples of businesses that may benefit from asset-based lending

Comparison of asset-based lending to factoring
IV. Benefits of asset-based lending
Provides access to a line of credit for businesses with an insufficient net worth

Offers optimal working capital for businesses

Allows businesses to finance assets such as accounts receivable, inventory, and fixed assets
V. Conclusion
Recap of the benefits of asset-based lending

Contact information for 7 Park Avenue Financial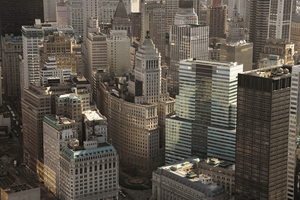 Asset based lending in Canada. We're pretty sure this type of financing from lenders could not even have saved Detroit ( Detroit apparently had no sales or cash flow!), but we're 100% sure this method of financing a business line of credit can either grow or dare we say save your company when it comes to working capital and cash flows. Let's dig in and explain.
' ABL LENDING' PROVIDES YOUR COMPANY WITH NEW ACCESS TO BUSINESS OPERATING LINE OF CREDIT SOLUTIONS
And by the way, 7 Park Avenue Financial never has and never will condone Fake I.D.; but frankly, we came up with that as a good analogy for asset based lending because that fake I.D. card grants you accesses to places you could never get into before.
Asset-based credit does the same thing. You're suddenly in the big leagues when it comes to line of credit access your firm could not get before from the traditional financial services industry and can achieve the benefits of asset-based lending. Your business assets become your loan collateral via an asset based lending borrowing base.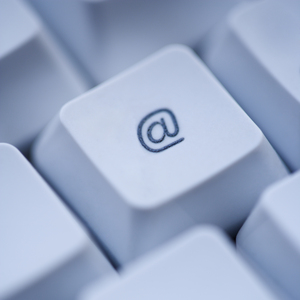 When a company in Canada has the asset base but lacks the sizeable net worth (equity) to finance the business externally the ABL business line of credit is a very solid solution. (ABL = Asset Based Lending) - ABL often comes down to the question of asset based lending vs cash flow lending when firms consider financing from the asset based lending industry. Asset loans are not covenant based, which is not the case with traditional bank loans focusing on ratios, covenants, external collateral, net worth of owners, etc.
ANY BUSINESS WITH SALES AND ASSETS QUALIFIES FOR ASSET BASED LOANS
At 7 Park Avenue Financial while the textbook case of an asset based loan credit deal for us is probably the traditional manufacturing firm it is very safe to say that it applies to any business in Canada that has any assets that come from the three categories of accounts receivable, inventory, and fixed assets. Business owners and financial managers should also note that real estate can be added into the borrowing mix - either separately or as a part of the overall margining of your assets.
SALES / INVENTORY / ACCOUNTS RECEIVABLE
For instance, although we traditionally think of a commercial business selling on trade credit to other businesses a great example of an asset-based credit deal is a major retailer who sells on cash but has... you guessed it... a ton of inventory in their stores and warehouses. At the other extreme might be a high technology firm that develops software.
They have no inventory but sell their software commercially to commercial and government accounts. Their sales generate receivables and those receivables can be financed by a non-bank ABL. It's a solid way to finance revenues and your balance sheet.
In some cases, the financing questions revolve around receivable financing and asset based lending versus factoring. Factoring can be termed a subset of ABL and focuses solely on the receivables aspect of your funding needs. At 7 Park Avenue Financial, our recommended factoring solution for clients includes Confidential Receivable Factoring. For more info on Confidential A/R Finance click here.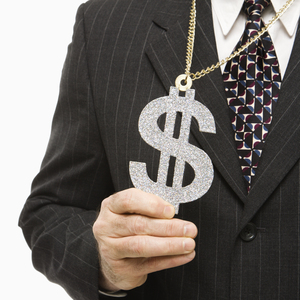 Asset based lending real estate solutions can be structured within a term or line of credit facility or finance separately under a bridge loan/term loan depending on the structure of your transaction and whether the solutions require an asset based lending mortgage/bridge loan or bundled into the LOC facility. In many cases, businesses tend to hold the real estate in a separate holding company.
Asset based lending business acquisitions solutions are also popular when companies consider the purchase of an existing business via leveraging assets through acquisition financing.
ABL LOANS HAVE MANY USES!
We don't want to digress too far from our key subject area today, but Canadian business owners and managers should know that ABL lending also has the ability to help you acquire a competitor, merge with a firm, and even work your way out of dire straits.
Supply chain financing needs are perfectly suited to the asset based funding solution and can include components of inventory financing and purchase order financing .
Larger companies who find themselves in CCAA proceedings can use the facility to refinance and re-emerge via leveraged finance structuring. For information and legal insights into the boom in asset-based lending, this Lexpert article focuses on the boom in ABL.
THE COST OF THE ASSET BASED LOAN VERSUS BANK LOAN
What are asset-based lending interest rates?
We don't think we have met a client over the last ten years who hasn't eventually looked us in the eyes at that first meeting and asks the question only a customer can ask about asset based loans - ' WHAT'S MY RATE '.
We're reluctant to sound like our lawyer today, but frankly ' it depends '. Don't worry we're not billing you for this info. But our point is simply that asset-based lending interest rates can be lower than, equal to or higher than a Canadian chartered bank similar facility. The key issues surrounding rate are the general financial health of your firm, the existence or non-existence of profits, the size of your assets, and the type of ABL lender you are working with.
Asset Based Lending Banks: Some but not all Canadian banks offer ABL facilities - while these facilities are at a lower cost the minimum transaction size in most cases is 5,000,000.00 or more. As a result, they don't properly address the needs of the SME/SMB sector in Canada.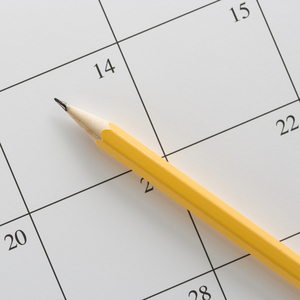 WHAT IS THE SIZE OF AN 'ASSET BASED LENDING ABL FACILITY
While the smaller ABL type loan is typically 250k and above the larger transaction in Canada can easily be in the tens of millions of dollars. There is no upper limit to a true ABL deal, and this type of ' loan ' (it's not a loan per se - its asset monetization) is much easier to achieve than traditional bank financing in Canada.
While chartered bank credit lines in Canada are pretty well the best deal when it comes to the overall analysis of cost and flexibility these types of borrowings come with some stringent requirements around cash flow, debt service ratios, external collateral, personal guarantees... and on it goes.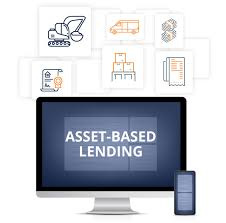 CONCLUSION
While we don't think Asset Based Lending ABL could have saved the bankruptcy filing of the CITY OF DETROIT in the U.S. (100,000 creditors, 20 billion in term debt, 78,000 abandoned homes, and total vacancy/dereliction of 30%), but we see every day where it helps Canadian firms such as yours refinance, grow, merge, and expand into new markets and products.
Speak to 7 Park Avenue Financial, a trusted, credible and experienced Canadian business financing advisor today for getting on track with flexible asset-based lending facilities tailored to your business needs.

FAQ: FREQUENTLY ASKED QUESTIONS
What are the types of asset based loans?
Asset-based loans securing receivables, inventories and fixed assets/equipment are financing solutions structured in the form of term loans or lines of credit or short-term bridge loans where the assets are pledged as collateral for the financing.
What is Asset Based Lending - Definition
Asset based lending is a financing solution for funding that is secured by collateral. Asset based loans may be in the form of a line of credit secured by current assets such as receivables and inventory, or long term assets such as equipment and real estate, or alternately a term loan/bridge loan.
Click here for the business finance track record of 7 Park Avenue Financial