YOUR COMPANY IS LOOKING FOR BUSINESS FINANCING SOLUTIONS!
SMALL BUSINESS LOANS AND BUSINESS FINANCING
You've arrived at the right address! Welcome to 7 Park Avenue Financial
Financing & Cash flow are the biggest issues facing business today
ARE YOU UNAWARE OR DISSATISFIED WITH YOUR CURRENT BUSINESS FINANCING OPTIONS?
CALL NOW - DIRECT LINE - 416 319 5769 - Let's talk or arrange a meeting to discuss your needs
EMAIL - sprokop@7parkavenuefinancial.com
7 Park Avenue Financial
South Sheridan Executive Centre
2910 South Sheridan Way
Oakville, Ontario
L6J 7J8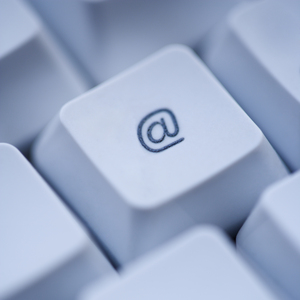 Funding businesses in Canada often comes down to recognizing what type of business financing loans make sense for your firm. In fact, not properly ascertaining what type of finance or business loan is needed makes sense, or that your company is qualified for is what it's really all about - It's all about ways to finance your business. Let's dig in.
UNDERSTANDING CASH FLOW AND WORKING CAPITAL
Part of the confusion around picking the right type of business loans revolves around understanding the sometimes subtle ( and sometimes not so subtle !) differences between ' working capital, '' cash flow,' 'profits' and ' asset turnover. You may want to ensure you understand those differences.
PROFITS DON'T EQUAL CASH - HERE'S A FAMOUS EXAMPLE
We all should be familiar with the idea that profit isn't cash, and many a great company has stumble and fallen around missing that difference. They're a classic example of that in the U.S. used in textbook studies - it revolved around the dept store W.T. Grant.
It was a public company, seemed to be doing well (keyword = ' seemed ') and went under to the surprise of all, including shareholders! The reason - things on paper looked great; assets were huge. The problem - assets weren't turning, and there was no real cash. After the company went under, the accounting industry invented the ' cash flow ' statement, which is not a part of every financial statement.
GROWTH REQUIRES FURTHER INVESTMENT IN CURRENT ASSETS
The reasons that cash and profit don't equate often come down to the asset turnover we have talked about. As your firm builds up inventory and sells products on credit terms, a huge gap develops between paper profits and cash in the bank.
WHAT ARE METHODS TO FINANCE WORKING CAPITAL
Companies finance working capital, which then becomes cash via short-term credit facilities. In Canada, these facilities should be financed via:
Bank credit lines
Commercial A/R financing facilities
Inventory financing arrangements
PO Financing
Tax Credit Financing
Non-Bank ABL Asset-based credit lines
The ability to turn receivables and inventory into cash is the ultimate measure of a business's success.
Some Canadian businesses look to the Canada Small Business Financing Program as a small business loan to fund equipment, leasehold improvements, and in some cases, even real estate. Helping small businesses get loans is what this government program is all about. The interest rate on the program is competitive. Startup financing options for small businesses are always a challenge!
It is probably the best bank loan an early-stage firm can achieve from traditional financial institutions such as banks or business-oriented credit unions. A business plan highlighting your products or services, financial needs, etc., is always recommended for many types of financing - 7 Park Avenue Financial business plans meet and exceed banks and commercial lenders' requirements.
For most small business solutions, focus on repayment terms that suit your cash inflows and remember that a good credit score and personal credit history is most times ( but not all times ) a requirement for business owners.
KEY ASSET FINANCING STRATEGIES
The business owner/ financial manager should also be watching cash availability and assets needed to run and grow the business. Here asset financing strategies are key - they include:
Equipment Financing
Bridge Loans
Sale-Leaseback strategies
MATCHING LONG TERM FINANCING NEEDS WITH ... LONG TERM FINANCING!
The key point owners/managers need to recognize in acquiring capital assets is that these assets will typically be used over several years, so it doesn't make sense to deplete cash and credit lines today for benefits that will be received over time. It's all about matching small business loans or lease solutions to your specific needs.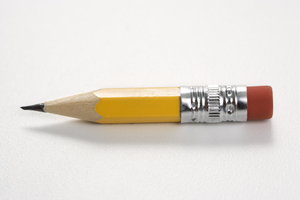 CONCLUSION
Remember to ensure that working capital and cash flow needs cover your ability to pay down debt and purchase or finance new assets needed in the business.
Tired of approaching family and friends and angel investors and, dare we say it, the venture capital journey ?! I f you're focused on properly recognizing the right type of business financing loans and asset monetization strategies for small businesses in Canada, seek out and speak to 7 Park Avenue Financial, a trusted, credible and experienced Canadian business financing advisor who can assist you in business funding that matches your needs and help you find final solutions to term loan or asset monetization finance solutions.
Click here for the business finance track record of 7 Park Avenue Financial



Stan Prokop
7 Park Avenue Financial/Copyright/2021/Rights Reserved