2 Things You Need to Know About Business to Business Merchant Cash Advance Loans
Unsecured Cash flow loans help your business
You Are Looking for Merchant Cash Advance Loans!
ALTERNATIVES TO TRADITIONAL BANK LOANS
You've arrived at the right address! Welcome to 7 Park Avenue Financial
Financing & Cash flow are the biggest issues facing business today
Unaware / Dissatisfied with your financing options?
Call Now! - Direct Line - 416 319 5769 - Let's talk or arrange a meeting to discuss your needs
Email - sprokop@7parkavenuefinancial.com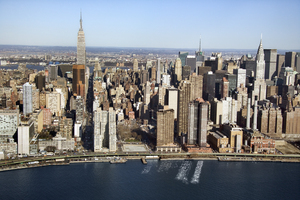 ARE MERCHANT CASH ADVANCES AND SHORT TERM WORKING CAPITAL LOANS RIGHT FOR YOUR BUSINESS FINANCING NEEDS?
Merchant cash advance loans are fast becoming a mainstream financing strategy for Canadian business-to-business loan transactions. They are quite unlike the traditional small business loan.
IS A MERCHANT CASH ADVANCE RIGHT FOR YOUR BUSINESS?
However, in talking to clients they are concerned about two key issues around this innovative financing method.
TWO IMPORTANT ISSUES ON MERCHANT LOANS/SHORT TERM WORKING CAPITAL LOANS
Those two key issues are:
How does the merchant cash advance company work?
What are the Costs?
We firmly believe that if you understand those two critical points then your firm is in a position to benefit from merchant cash loans and Canadian B to B loan solutions.
Those benefits are significant and quite clear. They include your peace of mind as it relates to business financing since cash flow loans grow with your business and merchant cash advance payments and facilities are unlike pre-set bank credit lines, etc. Also, many business owners confuse a business cash advance with other types of debt financing.
Time is money as the Canadian business owner well knows. Merchant cash advance loans in Canada work quickly and efficiently (When you have chosen the right partner and the right type of facility).
Once the initial setup process is completed, usually in a week or two the facility runs itself at your discretion. You in effect have taken complete control of your cash flow. Future sales are now turned into valuable cash flow today via merchant cash advance providers.
KEY BENEFITS
Our final key benefit that we should focus on before getting back to our two critical points is simply that this financing tool, if used properly, allows you to generate more sales and increase profits via key turnover of receivables, inventory, etc. Not to get too technical but there is a great tool for analyzing your business called the DUPONT MODEL.
That calculation model allows you to calculate how the actual turnover of receivables and inventory leads to greater profits and returns on assets and equity. We encourage you to investigate that tool for some real analysis of how a business-to-business cash flow solution might be the solution to your business financing problems.
IS THIS TYPE OF FINANCING AND CASH FLOW SOLUTION RIGHT FOR YOUR FIRM?
O.K. You now know many of the key benefits of this type of financing. Is it right for your firm? Critical point #1 - how does it work? Cash flow loans against future sales or credit card sales is simply best described as the short term sale, or 'discounting' of your future sales or monthly credit card sales.
You generate cash, at your option, on the same day that you generate an invoice for a sale and delivery of products and services to your client base. In some cases, the financing can be arranged via an online small business loan solution.
COST
Critical Point # 2- What does this type of financing cost? Actually, it's zero percent financing. Don't believe us? We are being a bit facetious, but the reality is that the business to business cash flow financing industry in Canada does not express or calculate financing costs via an annual percentage rate.
The problem lies in the fact that customers do in fact look at it that way. We have actually demonstrated too many customers that the true cost of merchant cash advance financing is actually zero or less than bank financing in many cases.
For retailers that sell primarily on a cash basis the approval formula weights heavily on future credit card sales and credit card transactions by the merchant cash advance provider.
Why is that? We hate to do it, but let's go back to our DuPont Model Financial analysis.
If you factor your receivables, get cash the same day, buy more inventory with that cash, negotiate a better price with suppliers with that cash, and then repeat the process over and over we can almost guarantee you, depending on your industry and A/R turnover that receivable financing can become a profit mechanism for your firm.
That certainly clears up a lot of the 'negative' things you have heard about cash flow loans and the business credit profile of borrowers. Also ' MCA ' lenders will report loan payment credit history to business credit bureaus which improve the small business credit profile.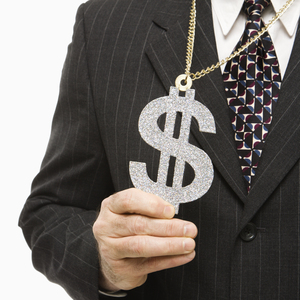 CONCLUSION - A SMALL BUSINESS LOAN SOLUTION
Speak to 7 Park Avenue Financial, a trusted, credible and experienced business financing advisor on your business funding needs and the benefits of merchant cash advance loans and merchant cash advance companies and how they work, and how financing costs can be controlled and reduced. That's true cash flow and working capital financing for Canadian businesses and their business bank account!
FAQ::FREQUENTLY ASKED QUESTIONS/ PEOPLE ALSO ASK/MORE INFORMATION
Is a merchant cash advance a loan?
Merchant cash advances are often seen as short-term loans that provide businesses with access to the funds they need in order to manage their daily operations. With this type of financing, MCA providers purchase future sales at a discount and offer financing based on certain formulas around years in business, sales revenues, and owner credit history.
Click here for the business finance track record of 7 Park Avenue Financial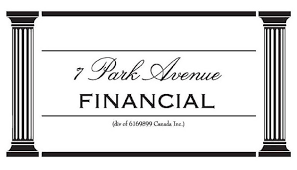 ' Canadian Business Financing With The Intelligent Use Of Experience '
STAN PROKOP
7 Park Avenue Financial/Copyright/2022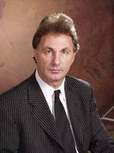 Stan Prokop is the founder of 7 Park Avenue Financial and a recognized expert on Canadian Business Financing. Since 2004 Stan has helped hundreds of small, medium and large organizations achieve the financing they need to survive and grow. He has decades of credit and lending experience working for firms such as Hewlett Packard / Cable & Wireless / Ashland Oil