YOU WANT TO BE APPROVED FOR THE CANADA GOVERNMENT SMALL BUSINESS LOAN - SBL LOANS WORK!
CANADA SMALL BUSINESS LOAN FINANCING PROGRAM
You've arrived at the right address! Welcome to 7 Park Avenue Financial
Financing & Cash flow are the biggest issues facing businesses today
ARE YOU UNAWARE OR DISSATISFIED WITH YOUR CURRENT BUSINESS FINANCING OPTIONS?
CALL NOW - DIRECT LINE - 416 319 5769 - Let's talk or arrange a meeting to discuss your needs
EMAIL - sprokop@7parkavenuefinancial.com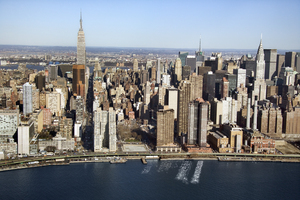 Understanding. Getting. They might seem a bit unrelated, but in the context of a Canadian government, small business loan boy do they make sense?
Let's examine how SBL (small business loan) loans work in Canada. And won't it make sense that understanding the process around this program will allow you to get approved and funded? We certainly think so.
KEY BENEFITS OF THE CANADA SMALL BUSINESS FINANCIAL LOAN
The federal loan program, aka ' CSBFP' is a government-sponsored program that helps Canadian small businesses access financing by providing loan guarantees to lenders. The key benefits include:

Increased access to financing:

Lower costs:

Simplified application process:

Reduced risk for lenders: The program provides loan guarantees to lenders
NEW CHANGES TO THE PROGRAM IN 2022!
IN 2022 the government of Canada increased the loan amount available and made significant enhancements to the type of financing offered.
We'll examine how the SBL loan is evaluated in Canada, what your expectations should be, and provide you with a clear road map of business financing success with SBL loans.
TALK TO THE 7 PARK AVENUE FINANCIAL TEAM ABOUT ACCELERATING LOAN APPROVALS!
Clients often come to us with experiences of frustration around the program. A common complaint is that whoever they have spoken to about getting approved for the loan seems disinterested at best. And don't even start to talk to us about the timeline - that's the other frustration around the program. So is it the bank's fault, or yours? Let's examine who's to blame.
First of all, some key basics on the program - since if you don't know what it is you can't deal with it, right? The Canadian government small business SBL loan is the Canadian version of the U.S. 'SBA' program. In Canada, it's sponsored and regulated by INDUSTRY CANADA in Ottawa, but it's actually the Canadian chartered banks that provide the financing for the program.
Thousands (in 2010 over 7000) of Canadian businesses are funded every year under this great program. The maximum loan amount is $1,100.000.00 and we can assure clients that rates, terms, and structures, as well as the limited guarantee component, are very appealing.
So back to the question 'who's to blame' when the program doesn't work for you. It is only common sense that the banks want to ensure that they adhere to the program guidelines. And it sure helps if you don't have a bank that is unfamiliar with SBL loans. And if you run into a banker that is somewhat daunted by the paperwork details of the program that only complicates the situation.
So what is the takeaway then on this key point? It's simple to find and work with a banker who is very familiar with the program. All you need to do is ask, and there's even an easier way than that, which will comment on later.
Naturally, we commiserate with the bank on applicants who aren't prepared. We are guessing the Canadian chartered banks don't make a ton of money on these loans, at the same time they require a fair bit of operating costs and reporting under the program.
FOCUSING ON THE THREE C'S OF CREDIT!
Is there a way we can clearly summarize the road map for success under the small business loan SBL program? When credit trainees in any aspect of lending start their careers they are told to focus on the 3 C's of credit extension – character, capacity and capital.
It occurs to us that that is a great way to create your own mini road map on SBL approval. Demonstrate to the bank your business experience and personal credit rating, demonstrate in your business plan how your business will have the capacity to repay, and, with respect to capital, make sure you have the required minimum 10% permanent equity down payment under your loan request.
BUSINESS GRANTS AND FINANCING IN CANADA
There are several grants available to Canadian businesses, depending on the type of business and its location. These grants can provide financial assistance to help businesses start, grow, and innovate. Some examples of grants available to Canadian businesses include:
Innovation, Science and Economic Development Canada (ISED) - Offers grants and funding for businesses involved in scientific research and experimental development, as well as for innovation and commercialization.

Regional Development Agencies - Each province and territory in Canada have a regional development agency that provides funding and support to businesses in their region.

Natural Sciences and Engineering Research Council of Canada (NSERC) - Offers funding and support for businesses involved in natural sciences and engineering research and development.

National Research Council of Canada (NRC) - Offers financial funding and support for businesses involved in industrial research and development. These grants are typically awarded on a competitive basis, and businesses typically need to submit an application outlining their proposed project and demonstrating that they meet the eligibility criteria.

In some cases, the grant will be awarded as a lump sum, while in others it may be provided as a reimbursement of expenses after the fact. grants may also require a cash or in-kind contribution from the business, or may require the business to submit regular reports on its progress. Talk to the 7 Park Avenue Financial team about grant financing and funding via various matching programs - It's a solid way to accelerate growth financing.

It is important to note that each grant has different criteria, conditions, and application processes. Businesses should carefully research and review the information provided by the grant providers to determine if they are eligible and how to apply.
CONCLUSION
Want a fast track to understanding the Canadian government's small business loan program? Easy to do. Speak to 7 Park Avenue Financial, a trusted, credible and experienced Canadian business financing advisor who can work with you and a top-notch SBL banker to get you the business financing you need - quickly!
FAQ: FREQUENTLY ASKED QUESTIONS /PEOPLE ALSO ASK / MORE INFORMATION
WHAT IS THE CANADA SMALL BUSINESS FINANCING PROGRAM
The Canada Small Business Financing Program helps small businesses access financing. The Canadian Small Business Financing Program (CSBFP) helps It enables companies to access loan financing for firms that are small and medium-sized enterprises with under 10 Million dollars in revenue. Not for profit organizations and partnerships can also access the program.
Typically these firms can access traditional financing and under the program, the government assumes a majority of risk related to defaulted loans while at the same time encouraging economic growth in the economy -
Borrowers pay a one-time registration fee of 2% at signing with the lender shouldering an additional annual administration fee. Small firms often use this loan as an alternative to business credit cards and short-term working capital loans. The program provides equipment loans for needed assets and technology and is in the form of a term loan with regular lump sum payments. T
he program continues to fund leasehold improvements on lease property, and working capital costs now can be accessed through lines of credit from the financial institution underwriting the loan Banks and credit unions are the main financial institutions as participants in the program.
Click here for the business finance track record of 7 Park Avenue Financial