YOUR COMPANY IS LOOKING FOR BUSINESS FINANCE SOLUTIONS !
You've arrived at the right address ! Welcome to 7 Park Avenue Financial
Financing & Cash flow are the biggest issues facing business today
ARE YOU UNAWARE OR DISSATISFIED WITH YOUR CURRENT BUSINESS FINANCING OPTIONS?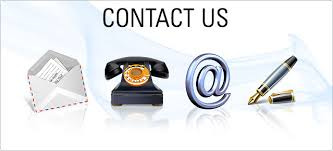 CALL NOW - DIRECT LINE - 416 319 5769 - Let's talk or arrange a meeting to discuss your needs
EMAIL - INFO@7parkavenuefinancial.com
2910 South Sheridan Way
Suite 301
Oakville, Ontario
L6J 7J8
Direct Line = 416 319 5769

Office = 905 829 2653

Email = sprokop@7parkavenuefinancial.com
Cash flow based business financing solutions deliver on what every business owner/financial mgr. dreams of - their business being a (cash flow) gusher! It was actually Warren Buffett that coined the term ' endless gushers of cash ' as one of his key investment criteria. Let's dig in.
It's no secret that owners/mgrs prefer their business to ' throw off ' cash, as opposed to using it. That constant use of funds requires that you either inject more into the company or come up with a financing strategy that fixes the problem - and there are several!
We've observed over the years, particularly in the SME Commercial sectors, that working capital and cash only seems to be a problem when it dries up - the constant day to day focus of generating sales and managing your business often defocuses the business on cash flow and turnover of key assets such as inventory and A/R.
That ability to grow sales while managing key ' current assets ' is key to success in business - you have only to watch the business news TV stations to hear every day the focus on ' cash flow' ' ' free cash flow' and ' ebitda'. Winning on those areas allows you to grow the business and put funds into owner pockets; shareholder pockets in the case of those large public companies.
As we have noted, the ability to manage cash is as much a need as the requirement to get a cash flow based financing solution. It's a combination of ' technique' and ' policy' and ' solution' that gets you to where you want to be. Having ' assets' alone just doesn't work - at least in the long run.
Unless you're in an ' all cash' or retail business Accounts receivable is the heart of cash flow. Unfortunately the real world dictates that owners/mgrs can't predict when clients will pay. That issue, combined with you operating expenses and need to purchase materials and assets is kind of the heart of cash flow 101.
Firms that have larger ticket items/assets for sale as part of their revenue should also consider offering vendor financing to clients. This generates sales and improves cash flow - given that full payment is received when your client accepts the product.
A/R Financing is often at the heart of cash flow based solutions for your business. If bank credit facilities can't be accessed the ability to finance your receivables via a third party commercial firm is key. These facilities, known as invoice financing, factoring, A/R discounting, etc typically provided up to 90% of cash as soon as you generate invoicing. Our recommended solution in this area is CONFIDENTIAL RECEIVABLE FINANCING, allowing you to bill and collect your accounts with no notification to other clients.
Those other ' cash flow based financing solutions'? They include:
Working capital term loans
Tax credit financing
Asset based non bank lines of credit
Sale Leasebacks
Royalty Finance
PO Financing
If you buy into the concept of making your business a ' cash flow gusher ' seek out and speak to a trusted , credible and experienced Canadian business financing advisor who can assist you with your working capital and growth needs.