YOUR COMPANY IS LOOKING FOR BUSINESS FINANCE SOLUTIONS !
You've arrived at the right address ! Welcome to 7 Park Avenue Financial
Financing & Cash flow are the biggest issues facing business today
ARE YOU UNAWARE OR DISSATISFIED WITH YOUR CURRENT BUSINESS FINANCING OPTIONS?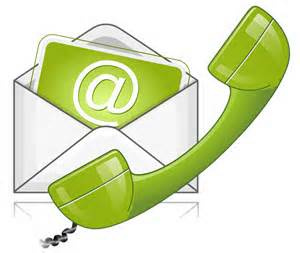 CALL NOW - DIRECT LINE - 416 319 5769 - Let's talk or arrange a meeting to discuss your needs
EMAIL - INFO@7parkavenuefinancial.com
7 Park Avenue Financial
South Sheridan Executive Centre
2910 South Sheridan Way
Suite 301
Oakville, Ontario
L6J 7J8
Direct Line = 416 319 5769

Office = 905 829 2653

Email = sprokop@7parkavenuefinancial.com
Equipment finance for asset acquisition in Canada is one of the most touted business finance strategies. Leasing assets via lease financing has numerous benefits and considerations that many business owners/financial managers never really truly consider. Let's dig in.
The ability to both run and grow a business often depends on the assets you need to acquire, or upgrade. Certain specific considerations must be made when entering into proper lease financing strategies - it's at that time that the owner/manager can truly achieve business economics that makes sense and provide a competitive advantage.
Almost every business in Canada, bit or small, new or established, uses assets to generate sales and profits. The decision points that revolve around the asset acquisition strategies you employ typically revolve around how your balance sheet looks, as well as your overall cash flow situation and the ability to get approved given you have other forms of operating or term debt .
Few businesses exist that don't utilize equipment finance - whether it comes down to corporate jets, shop floor equipment, lab equipt, technology... well you get the drift!
It's actually fairly easy to come up with at least 8 ' solid ' reasons to consider leasing your assets. While it would be rare for all these benefits to pertain to your firm we're quite sure many do. They include:
The ability to acquire assets with little or no down payment
Your firms ability to conserve valuable cash flow
The ability to manage the tech risk that comes with certain assets that evolve or need constant upgrading - (think computers/software, etc)
Utilizing lease finance as an inflation hedge
The ability to realize the economic benefits of assets without a 100% outlay in cash re having to purchase an asset
Managing the tech curve given constantly changing times
Balance sheet and income statement considerations
Using operating leases as a way to manage changes in tech in your assets
Many business owners or managers might feel their company or organization isn't a user of equipment finance strategies. The reality? Whether you're a start up, Financial Post 100 firm, or a govt organization or non profit it's safe to say leasing assets is used in your sector.
What does the owner/manager need to do to asses a proper asset finance strategy? Typical considerations include:
Knowing how lease finance fits into your overall financial plan
Understanding how you will use the asset and for what period of time (leases typically are a minimum of 5 and a maximum of 7 years in term length)
Understanding whether you want to either own, or use an asset - Respectively capital lease and operating lease options need to be considered
If you're looking to truly succeed in asset acquisition a proper equipment finance strategy will help you reach that goal: seek out and speak to a trusted, credible and experienced Canadian business financing advisor who can assist you in lease financing strategies that make sense.