YOUR COMPANY IS LOOKING FOR EQUIPMENT LEASE FINANCING!
EQUIPMENT FINANCING IN CANADA
You've arrived at the right address! Welcome to 7 Park Avenue Financial
Financing & Cash flow are the biggest issues facing business today
ARE YOU UNAWARE OR DISSATISFIED WITH YOUR CURRENT BUSINESS FINANCING OPTIONS?
CALL NOW - DIRECT LINE - 416 319 5769 - Let's talk or arrange a meeting to discuss your needs
EMAIL - sprokop@7parkavenuefinancial.com
7 Park Avenue Financial
South Sheridan Executive Centre
2910 South Sheridan Way
Oakville, Ontario
L6J 7J8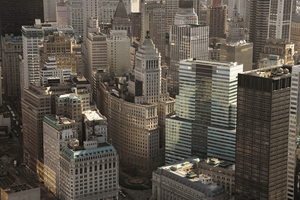 Equipment leasing in Canada. When it comes to asset financing in Canada does the Canadian business owner/manager view that whole process as being harder than capturing a BOGLE? And what, by the way is a Bogle? Simply speaking it's a Scottish ghost. The great line about Bogles is that they're defined as 'reputed to live for the simple purpose of perplexing mankind'. We've met a few people and run into a few issues over the years that qualify in that category!
BUSINESSES NEET TO ACQUIRE ASSETS TO GROW
Asset finance needs exist for both the start up and major corporations. You win with lease finance when you understand and maximize the benefits, and fully understand what you're getting into re documentation, approval, etc.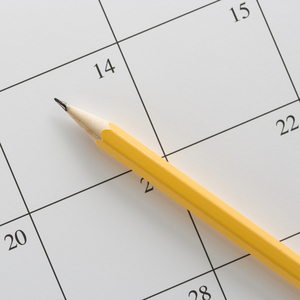 THE LEASE COMPANY OFFERING IS APPEALING TO ALL BUSINESSES
Numerous strategies exist within leasing companies to make this method of Canadian business financing attractive. The ones most touted are low or no down payment, ability to return or upgrade the asset, deferred payment structures, early buyouts, etc.
The one thing we observe constantly when talking to client about fixed asset needs is that every firms needs, or perhaps a better word, 'focus' is different on the use and cost of the equipment they need for their business and industry - as many industries are capital intensive.
4 REASONS TO CONSIDER EQUIPMENT FINANCING
What are some of those reasons? They might include:
1. Capital and cash flow conservation - Lease payments can be tailored to your cash flow and its easy to calculate monthly payments with the use of an online lease calculator for budgeting issues. Business owners also have the options to consider a business loan versus the lease option - many firms run a lease versus buy calculation for larger transactions
2. Ability to use capital destined for assets for other purposes such as marketing, research and development (SR&ED)
3. Ability to access alternate non bank sources of credit (aka ' spread the risk') at a competitive interest rate based on business credit quality
4. If there is one ' EVERGREEN' use of equipment financing in Canada it's that almost any asset today can be financed for the equipment you need to run and grow your business. That includes construction equipment, aircraft, technology, production equipment; everything up to an including the ' kitchen sink '.
CREDIT APPROVAL IS QUICK IN THE EQUIPMENT LEASING INDUSTRY - AND GETTING QUICKER ALL THE TIME
If your company is 'credit worthy' and can meet some traditional financial criteria you can even finance intangibles, a good example might be software, service and maintenance contracts, etc. We mentioned technology financing and there probably isn't a better of example of using a financing strategy to acquire your tech needs. The reasons -
Technology is expensive, it changes quickly, etc.!
DON'T FORGET TO REVIEW /ADDRESS/ASSESS ACCOUNTING, TAX AND LEGAL ISSUES WHEN APPROPRIATE
Although some business people tend to innately avoid aspects of their business involving taxation, accounting, etc the reality is that if you examine how leasing affects these key business concepts you will find even more benefits for financing assets in this manner. A good example - off balance sheet financing via operating leases. Although recent accounting rules changed off balance sheet recognition a lot there's still major benefits to utilizing this type of asset financing. Many business owners focus on getting a lease but not addressing end of the lease options which are also important.
WHAT TYPE OF LEASE / WHO IS THE BEST LEASING COMPANY
Dealing with leasing companies sometimes also brings out the ' BOGLE 'in many of our clients (prior to talking to us!). That's because they wrestle with issues such as understanding which type of lease company best serves their needs. Issues to address include credit requirements, who finances what type of assets, can start ups be financed (yes they can), and, top of mind on every clients mind - ' what is my rate and monthly payment '!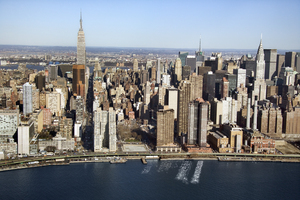 CONCLUSION
Successful equipment leasing and financing happens in Canada when you have the right asset selected, you have a solid lease finance partner, and rates, terms and structures optimally meet your needs. Seek out and speak to a trusted, credible and experienced Canadian business financing advisor who can assist you with your asset finance requirements.
Click here for the business finance track record of 7 Park Avenue Financial



Stan Prokop
7 Park Avenue Financial/Copyright/2020/Rights Reserved