YOUR COMPANY IS LOOKING FOR BUSINESS A/R FINANCE!
WE'VE GOT THE BEST INVOICE FACTORING / INVOICE DISCOUNTING SOLUTIONS
You've arrived at the right address! Welcome to 7 Park Avenue Financial
Financing & Cash flow are the biggest issues facing business today
ARE YOU UNAWARE OR DISSATISFIED WITH YOUR CURRENT BUSINESS FINANCING OPTIONS?
CALL NOW - DIRECT LINE - 416 319 5769 - Let's talk or arrange a meeting to discuss your needs
EMAIL - sprokop@7parkavenuefinancial.com
7 Park Avenue Financial
South Sheridan Executive Centre
2910 South Sheridan Way
Oakville, Ontario
L6J 7J8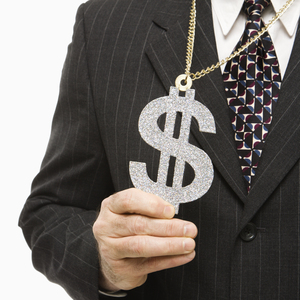 Confidential A/R Finance is a method that allows Canadian business owners and financial managers to benefit from the best parts of accounts receivable factoring from factoring companies. How is this method superior to traditional A/R finance? Let' dig in.
MANAGING AND FINANCING RECEIVABLES IS A CHALLENGE
Carrying a business receivable, of course, always involves some level of risk. Your ability to both manage and monetize your sales into cash is one benchmark of any successful business. That cost of extending business credit to customers is a key part of factoring works and confidential receivable finance, also known as non - notification factoring.
WHY COMPANIES DON'T FINANCE RECEIVABLES
If you're not financing your receivables through a bank, you either are self-financing and comfortable and successful with that or are simply unable to meet bank starts for all the working capital business credit you need.
DOES YOUR FINANCING SUPPORT YOUR SALES LEVELS?
Naturally, if your business can't finance your working capital and cash flow needs, you are not in a position to support sales through the ability to finance customers, purchase inventory, and fund operating expenses.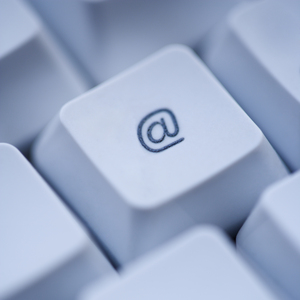 3 KEY BENEFITS OF FINANCING A/R
While most clients we meet seem to focus on both trying to understand how this method of financing works or what it costs, they seem to forget some of the other key benefits of financing your firm in this manner.
Those benefits include:
1.The ability to substantially strengthen and increase supplier relationships - i.e. paying them on time, purchasing more
2.The ability to capitalize on opportunities for growth - that might include larger contracts or new customers in other geographies within Canada or the U.S. (Non-North American receivables tend to need to be financed via credit insurance of some type)
3.Your overall business credit rating is critical to your long term success and factoring via confidential AR finance as payables can more easily be managed among all suppliers
We've shown that confidential invoice factoring allows you to fund your business in an unlimited manner without your customers and suppliers having any indication of how you are funding your company. This avoids the typical process around what we at 7 Park Avenue call ' old school' factoring, which has you go through an invoice verification process, as well as notification to your clients.
In most circumstances, you as a company do not want third parties to know how financed. In some cases, you might be asked to go through the uncomfortable process of showing your contracts and sales agreements with valued suppliers - allowing the factoring company to verify payment terms, etc.
At 7 Park Avenue Financial, we spend a lot of time explaining to clients that the confidential invoice finance solution makes your funding sources virtually non-existent. Certain industries almost demand that level of confidentiality.
UNLIMITED BORROWING POWER
Don't also forget that typically there is no upper limit in your borrowing power under a commercial A/R financing facility with a factoring company. That differs substantially from Canadian chartered bank credit lines, if only because those bank facilities tend to be capped at a certain limit. We should also mention that many customers who can, in fact, get approved by a bank often find themselves in the position of having a low cost of funds but not being able to access all the capital they need.
TALK TO 7 PARK AVENUE FINANCIAL ABOUT HOW CONFIDENTIAL A/R FINANCE WORKS!
So how does Confidential A/R finance work? While it is priced competitively to other forms of non-bank financing, it allows you to bill and collect your receivables under your own name- accessing all the capital you need concerning your sales growth. So, in our words, success and still being ' practically invisible '!
Your firm qualified for Confidential non-notification factoring if you maintain proper financials and a/r ageings, have been in business for at least a year or two, and if you have a broad base of clients. It goes without saying ( hopefully!) that you have a solid credit policy and your client base is generally creditworthy. Firms with a reasonable level of bad debt experience should be able to demonstrate that!
By the way, you have the option of choosing non-course factoring as an invoice finance solution - transferring credit risk to your finance company under an asset-based receivable facility.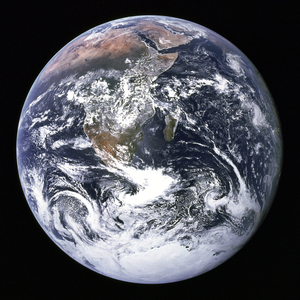 CONCLUSION
The small business funding challenge is always present. If you're interested in exploring what top experts deem to be the most innovative part of factoring, seek out and speak to 7 Park Avenue Financial, a trusted, credible and experienced Canadian business financing advisor who can help you make that ' inside secret ' into cash flow success.
Click here for the business finance track record of 7 Park Avenue Financial



Stan Prokop
7 Park Avenue Financial/Copyright/2021/Rights Reserved