Factoring Financing In Canada
Your Guide To Factoring Receivables
YOUR COMPANY IS LOOKING FOR FACTORING AND FINANCING
OF CANADIAN RECEIVABLES!
WHY FACTORING COMPANIES MAKE SENSE FOR YOUR BUSINESS
You've arrived at the right address! Welcome to 7 Park Avenue Financial
Financing & Cash flow are the biggest issues facing business today
ARE YOU UNAWARE OR DISSATISFIED WITH YOUR CURRENT BUSINESS FINANCING OPTIONS?
CALL NOW - DIRECT LINE - 416 319 5769 - Let's talk or arrange a meeting to discuss your needs
EMAIL - sprokop@7parkavenuefinancial.com
WHAT IS FACTORING
Factoring financing in Canada is a proven, and growing in popularity method of generating cash flow and working capital in order to maintain a good cash balance for the business.
FINANCING FOR A RETURN TO A HEALTHY BALANCE SHEET
Receivable factoring works best in conditions when your firm is experiencing higher than historical growth, or in many cases, you are a start-up or early revenue company that requires additional cash flow that you might not be able to attain from Canadian chartered banks to solve the payment terms challenge faced by all business.
In speaking to many clients factoring is clearly misunderstood when it comes to how an invoice factoring company works. Last week we got a call from a customer who inquired whether we purchase bad, uncollectible accounts receivable. We indicated to that customer that what she in fact wanted was a commercial collection agency! Factoring in fact is the opposite of that, it's the purchase of your accounts receivable (and we mean the collectible accounts!) for immediate cash flow.
Factoring in Canada is somewhat of a fragmented industry, so we encourage you to seek and speak to respected and credible business financing and factoring advisor. The type of firm you end up dealing with in factoring will often affect how successful you viewed this type of financing strategy. There are a number of different types of factoring in Canada. Technically speaking we can refer to the types of factoring in the following manner –
Full notification invoice factoring (This is the U.S. and British model)
Non-notification factoring
Spot factoring
Factoring in the context of a true working capital or asset-based line of credit facility
We are always concerned that customers, armed only with a little bit of information or their first contact with a firm that only offers one type of factoring, will get themselves into the wrong type of facility, thereby tainting any future positive thoughts they might have on this type of financing. The bottom line again – you can speak to an unbiased expert on how this financing can help your firm, or you can choose a hit-and-miss approach and enter into the wrong type of financing facility. We will take option # 1 any day!
WHY CHOOSE ACCOUNTS RECEIVABLE FINANCING / INVOICE FACTORING CHARGES EXPLAINED
Let's talk a bit about factoring costs in general as opposed to focusing on which type of factoring best suits your firm. This type of financing is essentially the purchase of one or all of your receivables, on a one-off, or ongoing basis, to facilitate immediate cash flow.
Remember also that you are not incurring any debt when you are factoring – in fact, your balance sheet improves because you are turning over receivables/working capital in a more efficient manner.
WHAT IS THE COST OF FACTORING ACCOUNTS RECEIVABLES / FACTORING ADVANTAGES AND DISADVANTAGES
Because there is a cost associated with factoring, ie the ' factoring fee ' ( this is a fee, not an interest rate per se ) you should generally be comfortable that you have the proper gross margins for the factoring of your accounts receivable/outstanding invoices - in order to absorb the fee percentage of the invoice value - Very low margin businesses, even though they have good turnover are not always best suited for this type of financing from factoring providers.
Talk to 7 Park Avenue Financial, a trusted, credible and experienced Canadian business financing advisor who can assist you with your business line of credit & factoring facility needs around your cash flow cycle in your business. Businesses choose to factor in the fast funding of their sales. Talk to our team about Confidential factoring services.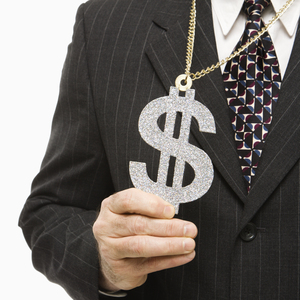 CONCLUSION - FACTORING SERVICES
Accounts receivable Factoring is growing in popularity. At the same time, the myriad of types of firms that offer this financing, as well as the way in which they offer factoring can ultimately affect whether your firm is a successful user of this financing strategy. Investigate the benefits of this type of financing, and ensure you understand who is offering it to you and which 'factoring model 'they use, allowing you to better determine if financing in this manner suits your cash flow and working capital needs. That's proper business decision-making!
FAQ: FREQUENTLY ASKED QUESTIONS/ PEOPLE ALSO ASK/MORE INFORMATION
What is factoring finance?
Factoring finance is is a business financing arrangement whereby a business sells its accounts receivable (i.e., unpaid invoices) to an outside third party called " invoice factoring companies " at a discount - usually in the 1-2% range via a factoring agreement - Advances are made in the 90% range and businesses receive the remaining balance, less a fee, when the client pays the invoice.
Factoring a/r is a form of asset based lending.
This allows companies that are unable to attract traditional financing and who have low cash flow and who have other needs around seasonal fluctuations or heavy investment spending on capital projects to fund short-term obligations without taking on long-term debt. Small businesses and larger corporations are users of this method of cash flow financing from a traditional financial company or online factoring companies.
Other names for this type of financing include -
Accounts receivable financing
Invoice factoring
Invoice discounting
Non recourse factoring/debt factoring - most factoring companies offer recourse and non recourse financing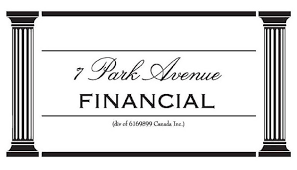 ' Canadian Business Financing With The Intelligent Use Of Experience '
STAN PROKOP
7 Park Avenue Financial/Copyright/2023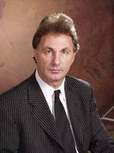 Stan Prokop is the founder of 7 Park Avenue Financial and a recognized expert on Canadian Business Financing. Since 2004 Stan has helped hundreds of small, medium and large organizations achieve the financing they need to survive and grow. He has decades of credit and lending experience working for firms such as Hewlett Packard / Cable & Wireless / Ashland Oil