YOUR COMPANY IS LOOKING FOR LEASE FINANCING!
You've arrived at the right address! Welcome to 7 Park Avenue Financial
Financing & Cash flow are the biggest issues facing business today
ARE YOU UNAWARE OR DISSATISFIED WITH YOUR CURRENT BUSINESS FINANCING OPTIONS?
CALL NOW - DIRECT LINE - 416 319 5769 - Let's talk or arrange a meeting to discuss your needs
7 Park Avenue Financial
South Sheridan Executive Centre
2910 South Sheridan Way
Suite 301
Oakville, Ontario
L6J 7J8
EMAIL - sprokop@7parkavenuefinancial.com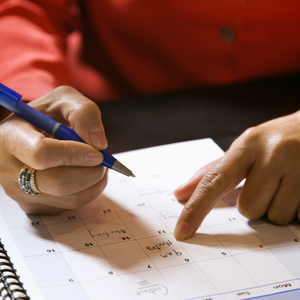 The finance leasing company in Canada. While cash flow and capital conservation are prime motivators in why Canadian business owners and managers use asset finance as part of their overall business decision pretty well every day there's a lot more to this finance tool that impacts your overall success. Code Name - FINANCING LEASES!
IT'S SIMPLE - PURCHASE THE EQUIPMENT YOU NEED TO RUN YOUR BUSINESS
A lot of the history behind lease finance in Canada revolves around the taxation and off-balance sheet issues that have to do with this method of financing assets. But the Canadian business owner and managers view this a lot more simplistically - it's simply a solid way to get the assets they need to run their business - on financial terms and structures that work for the leased asset .
CONSIDER A LEASE LINE OF CREDIT FOR ONGOING TRANSACTIONS
We were reminded recently that you can do a great job of pre-planning asset acquisitions by utilizing the concept of the lease line of credit. That process allows you to pre-qualify for a lease line of credit - at which point you've got strong negotiating power with your vendors. The ability to be ' proactive ' in acquiring assets puts your firm ahead of the competition.
5 KEY BENEFITS OF LEASE FINANCING
The benefits of lease financing can be summarized as follows:
Flexible financing
Simplified asset acquisition
Structures and rates that are commensurate with your firm's credit quality
Choice in types of leasing
Tax benefits
IT'S ALL ABOUT THE PAPERWORK
Why does the owner/manager often think that the whole issue of financing assets is complex? In talking to clients a number of reasons emerge; they can probably be boiled down to the mechanics of approval and documentation, and the accounting and tax issues that arise from a well-structured lease agreement.
THE OPERATING LEASE - USE AN ASSET - NOT OWN AN ASSET!
While it sometimes feels to us that ' Operating Leases ' are not as popular as they once were the issue of using and not owning the asset is still a powerful one for short term needs - typically 1-3 years. Technology as a whole certainly lends itself to operating lease financing due to the estimated residual value of the asset. Even software applications can be bundled into lease transactions.
In operating leases, the end of the lease decision is key to successful asset finance strategies and there is a formula around the present value of the minimum lease payments in order to qualify for proper accounting treatment during the lease period. Lessees who want to buy the asset at the end of an operating lease can do so for 'fair market value' as agreed with the lessor. Accounting rules and accounting standards rule the operating lease world!
THE CAPITAL LEASE - YOUR LONG TERM LEASE TO OWN STRATEGY FOR OWNERSHIP OF THE ASSET
We suppose you can think of a finance, or capital leases, as a lease to own strategy, similar to a mortgage in some ways. It's the counterpart of the operating lease, allowing you to own the asset at the end of the term - with your fixed payments being made along the amortization of lease, which is typically a 3-5 year lease term for most assets. Capital leases include a bargain purchase option for 1$ to assume legal ownership on executing their option to purchase after final payment. Ownership is therefore transferred to you, the lessee.
Many businesses perform a lease vs buy decision when contemplating which of the two lease types they will utilize for larger transactions. There should be a management focus on the useful economic life of the asset being purchased by the lessee at the end of the transaction.
WHAT'S MY RATE ?!
We're often somewhat amused at the amount of time that clients place on getting the ' best rate ' when it comes to lease monthly payments and interest expense in the lease. The reality is that the useful life of the asset, the residual value of the asset at end of term, and other considerations often are equally or more important as rate. It's not always about interest rates.
OTHER KEY ASPECTS OF EQUIPMENT FINANCE OTHER THAN THE RATE!
Oh, and on that ' low monthly payment ' that clients fixate on when negotiation asset finance leases. Let's just say that that payment can be structured in ten different ways to make it seem affordable. That is done by the leasing company via down payments, purchase option structures, residual investment, etc. The bottom line of rates is very simple - The finance lease company in Canada is in a very competitive environment. Your firm's credit quality will command an acceptable rate if you have the expertise to properly communicate your firm's financial strength to the lessor.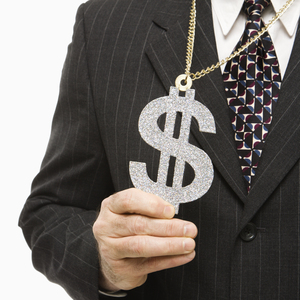 CONCLUSION
Seek out and speak to a trusted, credible and experienced Canadian business financing advisor who can assist you in financing leases for your asset acquisition needs.
Click here for the business finance track record of 7 Park Avenue Financial



Stan Prokop
7 Park Avenue Financial/Copyright/2020/Rights Reserved