YOUR COMPANY IS LOOKING FOR GROWTH FINANCING!
GROWTH FUNDING & FUNDING BUSINESS EXPANSION
You've arrived at the right address! Welcome to 7 Park Avenue Financial
Financing & Cash flow are the biggest issues facing business today
ARE YOU UNAWARE OR DISSATISFIED WITH YOUR CURRENT BUSINESS FINANCING OPTIONS?
CALL NOW - DIRECT LINE - 416 319 5769 - Let's talk or arrange a meeting to discuss your needs
EMAIL - sprokop@7parkavenuefinancial.com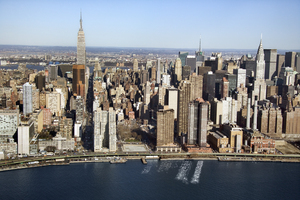 Financing business growth in Canada. Are you the type of business owner/manager that feels that you're not really celebrating ' Funding Awareness ' day that often? Here's some information and solutions around that key subject. We suppose you say that we're sharing info on financing a Grow OP... Which of course means Growth and Operations. What did you think we were talking about?! Let's dig in.
THE TWO KEY GOALS OF BUSINESS
Cash and Profits are two key goals for all small businesses, whether you're a start-up or a major corporation... But how do you get a sense of what amount and type of funding you need? That question covers our growth situation we're talking about but is equally applicable for companies are experiencing some sort of level of financial distress or challenge in the short term.
FINANCING THE GROWTH IN CURRENT ASSETS ON THE BALANCE SHEET
But as far as growth is concerned here at 7 Park Avenue Financial, unless you're in a cash business that has not cost of goods it's a certainty that as your revenues grow you must bulk up, unfortunately, on the current assets part of your balance sheet - accounts receivable, inventories. And don't forget those fixed assets that either run your business or allow you to maintain competitiveness.
It's an interesting point that is sometimes forgotten that the one good thing about small business growth financing is that as your sales grow you get automatically more finance from vendors/suppliers
CONSIDER THE SALE LEASEBACK OPTION
When you're sourcing finance options remember that fixed assets aren't growing. One solid strategy is to consider a sale-leaseback of owned assets to enhance business growth cash flow for the long term . And here's a new one for most clients we talk to - fixed assets (that are owned) can be used for revolving credit purposes if you are willing to consider a non-bank Asset-based line of credit.
So what does the business owner do when 'traditional' bank financing is either exhausted or simply not available? Businesses that don't require new assets, i.e. they have extra capacity already are in a better position than firms that require new assets. That's where lease financing is a solid solution. You minimize capital outlay while obtaining and using assets that will generate future revenues and profits.
LIST OF BUSINESS FINANCING SOLUTIONS IN CANADA - WHICH ONE MAKES SENSE FOR YOUR FIRM?
Firms that are start-up, generally newer, or in the overall category of the SME (Small to Medium Enterprise) always seem to have more challenges. That's when some solid assistance in knowing how the business owner can access non-traditional capital when external funding sources are ' bleak ' is key. Some of those include:
Receivable Finance
Working Capital Lines Of Credit
Monetizing tax credits owing your firm (SR&ED, etc.)
These strategies maintain your debt to equity ratio constant and help you manage growth.
CONCLUSION
We hesitate to say that the alternative to growth is to simply stop growing. Here you won't need extra capital but certainly limits profits and competitiveness! Make sure to seek out a trusted, credible and experienced Canadian business financing advisor who can assist you in celebrating Funding Awareness Day! for your Grow Op - the growth operation you call your company.
Click here for the business finance track record of 7 Park Avenue Financial



Stan Prokop
7 Park Avenue Financial/Copyright/2020/Rights Reserved