Franchise Financing In Canada - Guide to Franchising Success
How To Finance A Franchise In Canada
YOU ARE LOOKING FOR CANADIAN FRANCHISE FINANCING!
You've arrived at the right address! Welcome to 7 Park Avenue Financial
Financing & Cash flow are the biggest issues facing business today
ARE YOU UNAWARE OR DISSATISFIED WITH YOUR CURRENT BUSINESS FINANCING OPTIONS?
CALL NOW - DIRECT LINE - 416 319 5769 - Let's talk or arrange a meeting to discuss your needs
EMAIL - sprokop@7parkavenuefinancial.com
Franchise Financing in Canada is considerably different than in the United States. When we meet with franchisees looking for Canadian financing options, they want to know what types of financing they can finalize to purchase a franchise via a proper business loan.
Although some financing is geared specifically to new franchises, many new entrepreneurs are also looking to purchase an existing franchise in a wide variety of industries.
The reality of franchising financing is that the type of financing you arrange for your new business affects the overall structure and success of your new venture.
We are discussing franchise financing, but many of the financial aspects of financing touch on other aspects of your business plan. For instance, there are franchise fees, royalty rates that have to be dealt with in your cash flow projections, the extent of your personal guarantees, and the overall debt structure of your financing vis-a-vis interest rates, payments, the term of the loan(s), etc.
If you are seriously considering purchasing a franchise in Canada, it is strongly recommended that you become 'informed. ' Naturally, there is the obvious financial and business due diligence that you would hopefully look at if you were purchasing any business, whether that business is a franchise or not.
Those issues include validating information about your franchisor, reviewing their financial statements, speaking hopefully with other existing franchisees, and determining your basic financial rights and obligations in the franchise agreement. It's also important to understand the implications of the interest rate on your financing choice/choices.
Franchise Fee
Leasehold improvements
Location buildout
Equipment
Working Capital

Your goal should be to secure a total funding package that best reflects your personal financial situation, as well as the financial goals of your new business when it comes to financing a franchise in Canada.
There are only one or two options at best that would finance every aspect of your financial needs in Canada. The reality of franchise financing in Canada is that financing is best accommodated by a combination of several solutions that, when completed, have provided you with full financing for your business goals.
WHAT ARE MY CHANCES OF BEING APPROVED? FRANCHISE FINANCING CANADA
Every franchisee asks us, 'What are my chances of being approved for franchise loans in Canada. We can categorically say that if you do not prepare a proper presentation package, your chances of being approved are close to nil!
Whether you are contemplating a takeover of General Motors or buying a pizza franchise, you must be able to recognize what a lender is looking for. We don't have Canadian statistics on declines for franchise financing, but on U.S. study indicated that 80% of small business loans are declining simply because of lack of information and preparation of a strong financial package.
If you are not capable of preparing such a package personally, then we recommend you use the services of a business financing advisor who has credibility and experience in this area of Canadian financing.
From a timing perspective, a good presentation package will allow you to complete a financing in less than 30 days with the proper focus of yourself and your business financing advisor. That package should include a resume of experience, a business plan, projected cash flows and profits (i.e. how will the loan be repaid) and other miscellaneous information as may be required. Typically these items would include your credit history report, your franchise agreement, premises lease, etc.
So what's our conclusion? It is simply that doing your investigative homework, being prepared and utilizing the right people and other resources will maximize your chance of financing approval for a franchise loan.
DIFFERENCES BETWEEN CANADIAN FRANCHISING AND U.S. FRANCHISING FINANCE
Canadian business owners have fewer financing options that are available in the U.S. . . . New franchisee entrepreneurs want to know what financing options are available in Canada for their proposed investment. Two factors that affect the type of financing available for franchises in Canada are:
- The uniqueness of the industry the franchise is in
- The size of the financial investment required for franchise financing success
How you structure and finalize your financing for your franchise will dramatically affect your overall success, as we are talking about the ability to repay debt, build your personal net worth, and limit your personal financial liability to the extent that you can.
WHY YOU NEED A BUSINESS PLAN
A key document in both assessing, and of course, completing your financing is the business plan. Careful thought and preparation must go into this document as it will reflect the business's financial success, and it should also focus on the only thing the lender cares about - how will financing be repaid? If you can't demonstrate a viable repayment model, then your financing is potentially at risk.
Some studies in the U.S. indicate a very high rate of financing declines (80%) for the sole reason that the franchisee or new business owner was unprepared and could not demonstrate the overall financial success.
Therefore, your franchise financing planning should reflect the royalty rates based on your sales, your repayment of any term debt, and the potential need for working capital. If you are in a ' cash business ' as many restaurants are, you have a limited need for working capital, and typically a small overdraft will suit the firm quite well.
However, if you are selling on credit terms for any product or service, you need to factor in a working capital component in your franchise business plan to reflect the carrying of receivables and inventory.
We're discussing your financing needs for the franchise, and it is worth mentioning that by now, you should have reviewed the franchisor's financials they have provided to ensure the franchisor is in a viable financial position.
Financing for franchises is generally needed in the following categories -
Working capital
Assets and equipment
Turnkey build-out
Leasehold improvements
Franchisee fees and rent premises down payments
In our firm's experience, the owner generally carries or finances the franchise's fee and any miscellaneous prepaid such as rent, etc.
Your franchise financing goal should be to structure a financing that properly reflects the business's opening and ongoing financial needs. This typically is done with the assistance of specialized loans such as the CSBF loan program, equipment financing pertinent to your business needs, a working capital term loan, and a line of credit and/or business credit card.
We believe that most of the franchises in Canada say that under $350,000.00 should be able to be adequately secure financing under the above strategy.
It's, in effect, a cobbled-together strategy of financing structuring around your specific business needs.
Your own investment into the franchise will often dictate the size of the franchise you can purchase. By that, we simply mean that entrepreneurs should expect to acquire and obtain proper financing for a 1/2 Million dollar franchise based on an owner commitment perhaps augmented by a Canadian government small business loan.
If you are not financially oriented, and many aren't, utilize the services of a business financing advisor to ensure you are in a position to make a strong presentation around your financial needs. Financing typically can be finalized in less than 30 days if you are properly prepared.
Your own investment into the business, a solid business plan, a successful financial strategy, a great business idea are the backbone of successful franchising in Canada.
Seek out and speak to 7 Park Avenue Financial, a trusted, credible and experienced Canadian business financing advisor for your path to franchise success.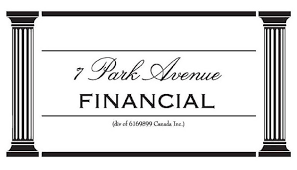 ' Canadian Business Financing With The Intelligent Use Of Experience '
STAN PROKOP
7 Park Avenue Financial/Copyright/2022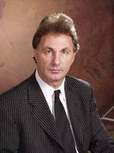 Stan Prokop is the founder of 7 Park Avenue Financial and a recognized expert on Canadian Business Financing. Since 2004 Stan has helped hundreds of small, medium and large organizations achieve the financing they need to survive and grow. He has decades of credit and lending experience working for firms such as Hewlett Packard / Cable & Wireless / Ashland Oil