YOU ARE LOOKING FOR A FRANCHISE BUSINESS LOAN!
TIPS TO FINANCE A FRANCHISE PURCHASE IN CANADA
You've arrived at the right address! Welcome to 7 Park Avenue Financial
Financing & Cash flow are the biggest issues facing businesses today
ARE YOU UNAWARE OR DISSATISFIED WITH YOUR CURRENT BUSINESS FINANCING OPTIONS?
CALL NOW - DIRECT LINE - 416 319 5769 - Let's talk or arrange a meeting to discuss your needs
EMAIL - sprokop@7parkavenuefinancial.com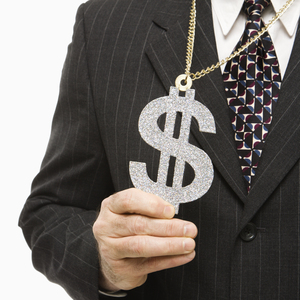 HELPING NEW FRANCHISE OWNERS TO FINANCE THEIR BUSINESS PURCHASE
Misinformation. It's everywhere it seems. That's why we think there's some room for some solid information around a franchise business loan in Canada for a business owner, with, and without the franchising bank finance you are probably looking for. Let's dig in on how to finance a franchise in Canada.
BANK LOANS FOR A FRANCHISE
The whole issue of 'the bank' is probably where a lot of the mystery, apprehension and misinformation lie for the franchise owner when it comes to franchising finance in the Canadian marketplace. Your own equity position is key when it comes to bank finance in Canada as well as having your personal finances in order.
Click here for the business finance track record of 7 Park Avenue Financial
When you understand how the banks participate in franchise finance and your loan in particular things get a lot clearer. We think if we lined up ten business people and entrepreneurs and asked them if they thought banks would finance their franchise... well we hesitate to guess their answers or comments.
The reality though, approached under the right circumstances and program the fact that you are purchasing a proven business model is actually very appealing to the bank - Again, under the right program.
So where do things go wrong in small business loans? One of them, when we talk to clients, is simply the fact that they are incorrectly assuming that the financing they are looking for will be a loan for 100% of the purchase price. We only wish!
The reality is that you must be prepared to inject certain funds; we'll call it an equity or owner investment, into your business. Under the right franchise finance program that permanent injection can be as low as 10%. Naturally certain other rations around liquidity and debt have to make sense.
Remember also that the right mix of debt, i.e. what you owe, and equity, i.e. what you put in is the classic success story for any business financing. It's all about the right blend. You don't want to drain all your personal resources, that's for sure - at the same time, you want to be in a position to pay yourself and your franchising finance loan and show a reasonable profit also.
GOVERNMENT BUSINESS LOANS TO FINANCE YOUR FRANCHISE
We keep referring to a 'program'. Specifically, it's the government BIL program which is administered by the banks but underwritten, or 'guaranteed' substantially by the government, to your lender, the bank! Different financial institutions participate in the program with the government, as well as some business-oriented credit unions.
Good credit history is required to apply successfully and financing under the program can minimize personal investment such as forcing owners to consider HELOCS / Home equity loans.
Does being prepared to make sense to you in business? It sure has to us! That's why a very simple basic package that covers info on yourself, your new proposed business, some financial projections and other miscellaneous data makes a franchise business loan happen a lot faster. Borrowers should not also that start-up costs such as franchise fees can now be funded under the program.
What about the financing costs for that franchisee loan? The truth be told (and we did promise you the truth) is the BIL program has the best rates in Canada for any start-up business, which is more or less what your new franchise is. Rates are in the 3% over prime rate range, and other enhancements to the overall credit package of the program are very attractive to you, the business borrower.
Your own business background and personal credit rating and credit report play a key part in any franchise financing decision. Be prepared to demonstrate paying your taxes on time, having good payments with your creditors, etc. Typically you won't be asked to put up additional personal collateral such as homes, savings, etc. But again, that's if you have presented your overall picture properly.
We often supplement client financing with equipment leasing on certain assets when that makes sense - that might include P.O.S. systems, computers, etc.
As for government grants per se, they are generally not available for franchise owners.
FRANCHISOR FINANCING AVAILABILITY
Clients often ask us if they can get business loans franchising assistance from a finance point of view from their franchisor. We're skeptical that happens a lot, and if it is it's certainly in a limited fashion - so don't hang your hopes on that dream too much!
In some cases, a franchisor may have a loan and financing plans and arrangements with a Canadian bank, so franchisees should investigate information that might be available for such plans. Leasing companies can also provide asset acquisition financing for needed assets.
When buying an existing franchise from a current franchise owner it's important to get the financial statements of the business and to review the franchise agreement, as well as consider if sufficient funds are available to run and grow the business. Start up cost is of course eliminated when buying an existing franchise, but it's important to do your due diligence and market analysis.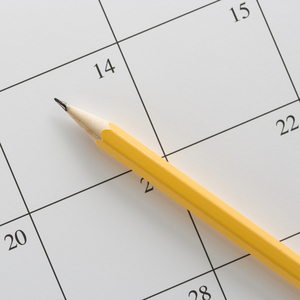 CONCLUSION
Want to make sure you are getting the real scoop on franchise finance in Canada?
Speak to 7 Park Avenue Financial, a trusted, credible and experienced Canadian business financing advisor who can assist potential franchise owners in this area; providing advisory services , preparing your business plan, and originating business finance to secure funding and thereby enhancing your business success potential.