YOUR COMPANY IS LOOKING FOR A GOVERNMENT SBL LOAN!
HOW TO GET A BUSINESS LOAN IN ONTARIO
You've arrived at the right address! Welcome to 7 Park Avenue Financial
Financing & Cash flow are the biggest issues facing business today
ARE YOU UNAWARE OR DISSATISFIED WITH YOUR CURRENT BUSINESS FINANCING OPTIONS?
CALL NOW - DIRECT LINE - 416 319 5769 - Let's talk or arrange a meeting to discuss your needs
EMAIL - sprokop@7parkavenuefinancial.com
7 Park Avenue Financial
South Sheridan Executive Centre
2910 South Sheridan Way
Oakville, Ontario
L6J 7J8
GOVERNMENT LOANS CANADA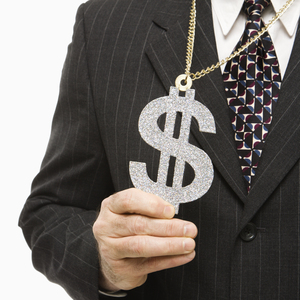 Government Business Loans in Canada don't really come with a guide and roadmap, and yes we do think the program is a ' big deal' when it comes to financial support and business financing for business growth and funding opportunities in the Canadian marketplace.
Canadian government grants for small business are also available, but we're focusing here on government loans, not grants and other funding programs. We encourage business owners to look at other government programs, particularly the SR&ED program for research and development. These SRED credits can also be financed. Let's dig in.
INDUSTRY CANADA AND AUTHORIZED FINANCIAL INSTITUTIONS SPONSOR AND ADMINISTER THE CANADA SMALL BUSINESS LOAN PROGRAM
Industry Canada is an agency of the Canadian federal government which is charged with administering the Small business loan program in Canada. The program provides financial assistance, via a loan guarantee to your bank. It's a solid program for start-up and small businesses - and the program actually defines ' small ' as those firms with real or projected revenues of less than 10 Million $.
THE LOAN IS GUARANTEED BY THE GOVERNMENT
One of the true revelations to many clients we speak to about the program is that the government's only role is as the guarantor of the loan - but a financial institution such as our Chartered banks and credit unions run the program on a day-to-day basis under the government loan guarantees. That's good news and some bad news as we'll reveal later here. By the way, no personal assets are taken as collateral by the SBL Loan program. Canadian chartered banks are the primary financial institutions which deliver on this loan program.
2 KEY PROGRAM GUIDELINES OF THE SMALL BUSINESS LOAN PROGRAM IN CANADA
Guidelines for ' SBL '(that's the common acronym for the loan) loans are pretty clear.
1. The program financing limit is 1 Million dollars regarding the loan amount maximum under the program
2. The loan finances only three asset categories - Eligible costs include equipment and leasehold improvements and real estate. Both new equipment and used equipment can be financed .
A typical amortization is between 3-5 years when it comes to repayment terms. Not for profits are also eligible under the program.
WHAT IS THE INTEREST RATE OF THE LOAN
Rates of the program are very attractive given that the credit profile of the borrower is such that traditional bank financing cannot be achieved. (Actual rates of the program are 2% over the current prime rate for principal payments )
A NOMINAL PERSONAL GUARANTEE IS REQUIRED
Borrowers are responsible to guarantee 10 % of the loan personally; given that many forms of Canadian business financing require a 100% owner guarantee or outside collateral this is clearly a very attractive component of the SBL loan. Again, to be clear here, the bank grants and administers the loan, and the government is the guarantor for the bank.
BUSINESS LOAN REQUIREMENTS IN CANADA
HOW TO APPLY FOR A LOAN - LET 7 PARK AVENUE FINANCIAL DO YOUR WORK!
Previously we noted that there is some 'bad news' around Canadian chartered banks administering the program. In our experience many bankers are either unfamiliar with the program, and if they are they view the transaction as a 'make work' project. Our recommendation? Find a banker or business financing advisor that can fast-track the program with a knowledgeable banker. Problem solved!
WHAT APPLICATION INFORMATION IS REQUIRED FOR GOVERNMENT LOANS - ELIGIBILITY CRITERIA FOR THE BUSINESS LOAN
Many clients we meet initially have a strong perception that the application process for government of Canada business loans in Canada is cumbersome. Everyone has an opinion, but we strongly feel that's not the case.
The only key components of the loan application are a personal net worth statement, a business plan or executive summary, a premises lease for your business location, and a list of items you wish to finance that reference the cost, mfr/supplier, etc. Surely that can't be construed as cumbersome!
THE IMPORTANCE OF A BUSINESS PLAN
By the way, it's important that your business plan/executive summary includes a good cash flow statement that shows how the loan is going to be repaid. Also, business people should understand that it is highly desirable to have some relevant business experience within the industry that you are in. Start-ups take note! 7 Park Avenue Financial business plans meet and exceed the requirement of the bank, credit union or other commercial lenders
FLEXIBLE TERMS FOR GOVERNMENT LOANS
Typical loan terms for the government loan are 5-7 years -Any shorter term than that is also appropriate. The government charges a one-time 2% fee for the loan and we would add that this is often simply built into the overall financing/monthly payment. When properly structured there are no pre-payment issues, which is another attractive part of the program; Many other types of business loans and leases penalize the borrower for repaying early - Lump sum payments are also offered under the program. The SBL program does not do that.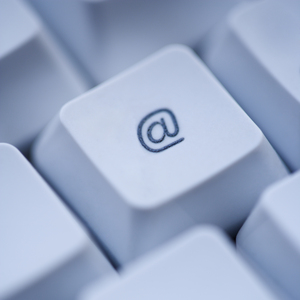 CONCLUSION - CANADA SMALL BUSINESS LOAN SOLUTIONS
Canadian businesses are always in search of business capital. When you recap the overall benefits of the SBL loan for Canadian business owners it's clear you might now agree with us that the program is in fact a ' big deal '.
Seek out and speak to a trusted, credible and experienced Canadian business financing advisor who can be your personal guide to Government business loans in Canada for a small business financing program that meets the business needs of most small and medium-sized businesses.
FAQ: FREQUENTLY ASKED QUESTIONS / PEOPLE ALSO ASK / MORE INFORMATION
Can I get a loan to start a business in Canada?