YOUR COMPANY IS LOOKING FOR BUSINESS FINANCE!
THE BEST SMALL BUSINESS LOAN FOR SMALL BUSINESSES IN CANADA?
You've arrived at the right address! Welcome to 7 Park Avenue Financial
Financing & Cash flow are the biggest issues facing business today
ARE YOU UNAWARE OR DISSATISFIED WITH YOUR CURRENT BUSINESS FINANCING OPTIONS?
CALL NOW - DIRECT LINE - 416 319 5769 - Let's talk or arrange a meeting to discuss your needs
EMAIL - sprokop@7parkavenuefinancial.com
7 Park Avenue Financial
South Sheridan Executive Centre
2910 South Sheridan Way
Oakville, Ontario
L6J 7J8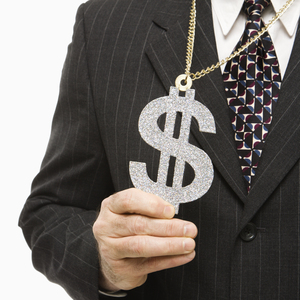 Unsecured business loans, via the Government of Canada business loan program almost always (and done properly), satisfy the entrepreneur/business owner's need to start or grow a business. It has become a great way to quench entrepreneurs' burning desire to finance or begin a business. Let's dig in.
GOVERNMENT BUSINESS LOANS PUT YOU IN REACH OF FINANCING FOR YOUR BUSINESS
When business people become aware of the program, all of a sudden, the goal of financing a business becomes within reach. Of course, that is not to say that numerous other challenges exist (location, staff, generating revenues to budget); they do. Still, the idea of obtaining the cash flow you need in a very competitive form is all of a sudden very appealing.
DO YOU HAVE THE RIGHT FINANCING IN PLACE
Not having the right or enough financing in place can often backfire relative to owner credibility - in business 2nd chances are hard to come by in many cases.
WHAT IS THE APPEAL OF THE CANADA SMALL BUSINESS FINANCING PROGRAM VERSUS TRADITIONAL BANK LOANS FOR SMALL BUSINESS
The program's appeal essentially revolves around the fact that it provides competitive financing, up to 350k, for businesses that can't access traditional capital from Canadian banks. The program's interest rate is in the 3% over prime rate range, and at today's low rates, that's very appealing for start-up, or SME COMMERCIAL FINANCE needs. By the way, your firm's size, projected or actual, must be under the 5 Million dollar range on an annual basis.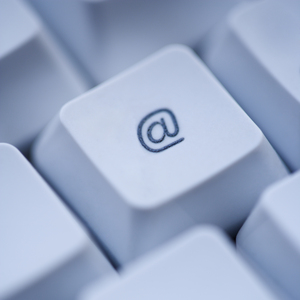 WHO OFFERS GOVERNMENT BUSINESS LOANS?
Government SBL small business loans are offered by INDUSTRY CANADA, a part of our federal govt in Canada. Still, they are administered and approved by Canadian chartered banks as the financial institution processing the loans under the criteria. Some credit unions that are business-oriented are also some of the financial institutions offering this loan. The government provides credibility to your loan via a bank guarantee for a substantial part of the loan. What bank doesn't like that?!
WHAT DOES THE GOVERNMENT LOAN FINANCE? WHAT DOES IT NOT FINANCE?
When we meet with clients requiring this type of loan, it's often necessary to instantly clarify the loan finances. That is new or used equipment, leasehold improvements, and real estate. Much to the disappointment of many, it does not cover working capital, refinancing existing loans, and inventory.
The government loan is a term loan, not a short term loan and is excellent for buying a business, start ups, and many potential franchisees use the program to finance a franchise via the ' SBL LOAN The terms and conditions and flexibility on structuring payment are excellent, and it should be noted that good credit and a solid credit score are required..'
OTHER FINANCING SOURCES FOR SMALL BUSINESS
Those needs can, of course, be accomplished by other finance sources, including:
Leasing
Receivable and Inventory Cash Flow Financing
SaleLeasebacks
Tax Credit Monetization of SR&ED claims
Asset-based ABL lines of credit
Merchant Cash Advances / Business Credit Cards
WHAT ARE THE REQUIREMENTS FOR A GOVERNMENT BUSINESS LOAN
To qualify, applicants need a reasonable personal credit history, a business plan and cash flow forecast that reflects the potential success of the program, and basic info that would, in fact, be part of any other business financing loan - i.e. incorporation details, details of use of funds, a premises lease, etc.?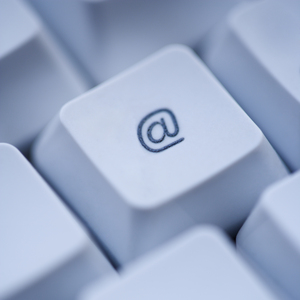 CONCLUSION
Small business bank loans can be difficult to achieve. If you're looking for the ' better way ' in business, start-up, or growth financing, seek out and speak to 7 Park Avenue Financial, a trusted, credible and experienced Canadian business financing advisor who can assist you with capital needs.
Click here for the business finance track record of 7 Park Avenue Financial



Stan Prokop
7 Park Avenue Financial/Copyright/2021/Rights Reserved