YOUR BUSINESS IS LOOKING FOR THE GOVT GUARANTEED SMALL BUSINESS LOAN!
YOUR GUIDE TO THE CANADA SMALL BUSINESS FINANCING PROGRAM
You've arrived at the right address! Welcome to 7 Park Avenue Financial
Financing & Cash flow are the biggest issues facing business today.
ARE YOU UNAWARE OR DISSATISFIED WITH YOUR CURRENT BUSINESS FINANCING OPTIONS?
CALL NOW - DIRECT LINE - 416 319 5769 - Let's talk or arrange a meeting to discuss your needs
EMAIL - sprokop@7parkavenuefinancial.com
7 Park Avenue Financial
South Sheridan Executive Centre
2910 South Sheridan Way
Oakville, Ontario
L6J 7J8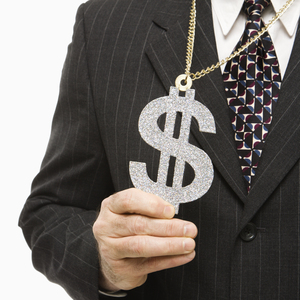 The government-guaranteed small business loan program often brings a feeling of initial pessimism to many clients we meet and talk to. They construe ' govt 'with thoughts of bureaucracy/paperwork and time expended ... with no results. The reality? The program is very accessible, and no govt involvement is required. Let's dig in.
How can the business owner/applicant ensure ' optimism 'versus being a pessimist on loan approval success? Here's the low down on that.
THE GOVERNMENT OF CANADA AND SMALL BUSINESS SUPPORT VIA THE ' SBL' LOAN
If there is one great thing the Canadian government has done for the start-up/small business sector, it's the govt guaranteed small business loan program - aka the ' SBL ' (Small Business Loan).
UNDERSTANDING ACCESS TO GOVERNMENT LOANS
The reality - the program finances thousands of businesses each year for billions of dollars in loan guarantees. And the best way to access the program? It's done via a simple visit to your bank - but be forewarned that if you're not prepared, failure is somewhat guaranteed.
PAST CHANGES TO THE PROGRAM
Recent changes to the program have been viewed as some pluses and minuses around the program that has been in place for many years. That includes personal guarantees, which were more ' limited ' than in the past. The good news continues around collateral - only what is being financed is really the key collateral for the loan - no home guarantees or outside collateral required.
WHO ARE THE THREE PARTIES TO A GOVERNMENT BUSINESS LOAN
The three parties to the Government Business loan are your company, the bank that administers the program, and Industry Canada - the govt branch that guarantees most loans to the banks. Borrowers have no contact whatsoever with the ' govt' - they should only know their loan is in the majority backstopped by the federal govt. Canadian banks act as the financial institution administering the loan program for Industry Canada. Other financial institutions such as credit unions often participate in the program, particularly business credit-focused. It's their method of supporting small businesses with financial support otherwise not achievable. The business loan interest rate is also and is benchmarked against the prime rate.
HOW DOES THE LOAN APPLICATION PROCESS WORK
How then does the loan application process work? You simply, as a proprietor or owner of a legally incorporated business, need to present a solid business plan, a reasonable cash flow forecast, and a ' needs ' list of amount financed and breakdown. Unfortunately, many business applicants for the SBL misconstrue what the program finances - only three asset categories.
Equipment
Leasehold Improvements - the ability to financing leasehold is significant for start ups.
Real Estate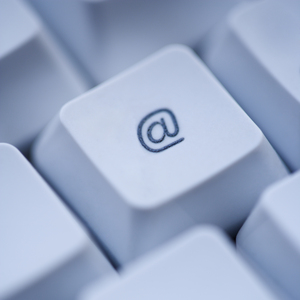 WHAT THE GOVERNMENT LOAN IS NOT!
The program does not refinance existing debt, and it covers no working capital requirements such as cash/ar finance or the often sought-after inventory financing. Those solutions can easily be covered off by various asset lending alternatives available. There is a registration fee for the loan. A company with 10 million or less in revenues can apply for a small business loan from the government under this particular program.
Sloppy loan packages can pretty well guarantee a decline - so careful time and preparation around your business proposal, your background info, and personal financial details count. You must have at least 10% equity in the total financing required at a minimum, although clearly more is better. A business plan is required, and business plans from 7 Park Avenue Financial prepare clients to meet and exceed Canadian bank and commercial lender requirements.
The program is fairly liberal on debt to equity and working capital ratios, which are often the key focus of your proposal's financial part. And you can typically expect a final answer on your completed and proper applications within a few business days.
Govt guaranteed loans can also be used to buy an existing business, including a franchise. Amortization terms are generous and can go as long as 7 years on a term loan basis.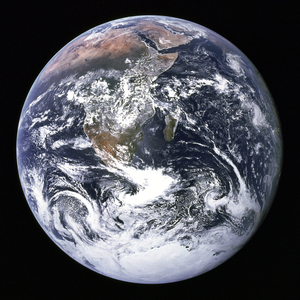 CONCLUSION
Traditional bank loans for small businesses constantly come with funding challenges - If you're focused on ' optimism ' around the government-guaranteed small business loans program, seek out and speak to 7 Park Avenue Financial, a trusted, credible and experienced Canadian business financing advisor who can prove to you the program was meant to help the entrepreneur.
Click here for the business finance track record of 7 Park Avenue Financial



Stan Prokop
7 Park Avenue Financial/Copyright/2021/Rights Reserved