How to Finance a Franchise in Canada – Make Franchise Financing Work!
Franchise Financing Tips and Solutions
You Are Looking for Info on How To Finance A Franchise In Canada!
You've arrived at the right address! Welcome to 7 Park Avenue Financial
Financing & Cash flow are the biggest issues facing businesses today
Unaware / Dissatisfied with your financing options?
Call Now! - Direct Line - 416 319 5769 - Let's talk or arrange a meeting to discuss your needs
Email - sprokop@7parkavenuefinancial.com
FINANCING SOLUTIONS FOR FRANCHISEES IN CANADA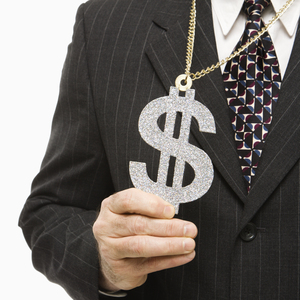 Is there a perfect, foolproof method on how to finance a franchise in Canada? Naturally, there are no sure things in business, but financing a franchise has a 99% chance of success if, and it's a big if, you are prepared and have expert knowledge on how this type of business financing is done in Canada.
THE GROWTH OF FRANCHISING IN CANADA
It's no secret that franchise finance is hot! From the downsizing of companies in Canada and the U.S. to simple entrepreneur dreams, thousands of would-be 'business owners' are looking to explore the franchise dream for personal and business success via a credible franchisor.
HOW MUCH OWNER EQUITY/DOWN PAYMENT DOES THE FRANCHISEE REQUIRE?
Franchise financing pays off, as we said, if you are well prepared. By that, we mean that you have to have somewhat of an investment to make in the business. Those funds must be accessible, and you have to be in a position to demonstrate the source of those funds. You also have to be in a position to understand that the concept of OPM, or 'other people's money, doesn't work in any business, let alone a start-up franchise.
Typically our clients make their equity deposits into a franchise business from savings or friends and family type donations. In many cases, they have either liquidated assets, i.e. savings, or perhaps collateralized their home via personal line of credit, etc. The bottom line is simply that you should generally be in a position to put 30-40% down as your own investment in the business. Some franchisors mandate a specific down payment to help ensure long-term viability.
FUNDING YOUR FRANCHISE - FRANCHISE LOANS / NEXT STEPS!
You are now in a position of being able to find the remaining funds you need to both purchase, and of course, run the business on an ongoing basis.
UNDERSTANDING WHAT CAN BE FINANCED
We will now show you have to finance that franchise. First of all, ensure you have a proper cost breakdown. That should be broken down into soft costs and hard costs. Soft costs are typically items such as the franchise fee, etc. The real hard costs are the assets and leasehold, and equipment you purchase, which should be broken into those three categories.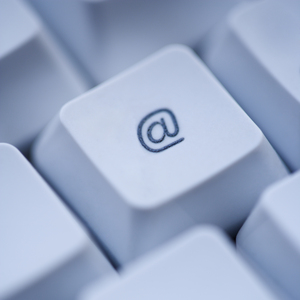 YOUR BUSINESS PLAN / LOAN APPLICATION PACKAGE
It would help if haWhen you address the key issue of how to finance a franchise, you must demonstrate how your loan or newly acquired debt will be repaid in the financial section. As much as clients hate to do it, you need a business plan that describes you, your experience, the business, its potential. If you don't have experience in preparing such a plan, an expert can prepare one fairly economically - we view it as a true investment in financing franchise businesses.
WHY DO MANY FRANCHISEES USE THE CANADA SMALL BUSINESS FINANCING PROGRAM TO FINANCE A FRANCHISE
So who exactly is in the franchise financing business in Canada from a lender perspective? One guy is BILL. That's an attempt at humour, as the BIL program, formally known as the Business Improvement Loan program, is by far the largest funder of franchises in Canada.
That program, coupled with some specialty lending in the areas of equipment and working capital, allows you an excellent chance to get your franchise financed by getting a bank loan for franchise finance with a government guarantee. A restaurant opportunity is one of the typical solutions addressed by the Government of Canada small business loan for various reasons.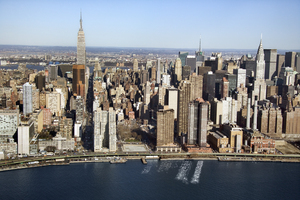 CONCLUSION: FRANCHISE FINANCING CANADA
In summary, when addressing how to finance a franchise in Canada when it comes to franchise loans, it's important to :
Know your costs
Summarize your proposal in terms of yourself, the business, and its financial potential
Ensure you are in a position to present the transaction professionally to an experienced franchise financing lender
Speak to 7 Park Avenue Financial, a credible, experienced and trusted Canadian business financing advisor for advisory services, if you need assistance in your entrepreneurship financing goals in franchising. Whether you are financing a franchise start-up or buying an existing franchise, we've got your solutions.
FAQ: FREQUENTLY ASKED QUESTIONS
What are the options for financing a franchise?
There are many ways franchisees can finance their new businesses, and the type of financing they choose will depend on various factors. For example, banks may be less likely to lend money because loans for some franchises are at higher risk. When considering which loan product is best suited for needs, talk to a business financing expert.
Your credit history and risk tolerance will dictate what financing options are available to you. For example, if your timeline is short-term or high-risk tolerant, then an institution like a banking loan may be more suitable for you than commercial non-bank lenders.
If you're looking for a loan to help launch your new franchise, Canada offers plenty of options. Understanding your risk tolerance and credit history will often dictate the right financing solutions.
Click here for the business finance track record of 7 Park Avenue Financial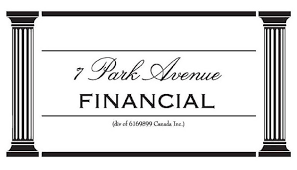 ' Canadian Business Financing With The Intelligent Use Of Experience '
STAN PROKOP
7 Park Avenue Financial/Copyright/2023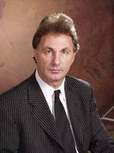 Stan Prokop is the founder of 7 Park Avenue Financial and a recognized expert on Canadian Business Financing. Since 2004 Stan has helped hundreds of small, medium and large organizations achieve the financing they need to survive and grow. He has decades of credit and lending experience working for firms such as Hewlett Packard / Cable & Wireless / Ashland Oil