YOUR COMPANY IS LOOKING FOR LEASING OPTIONS FOR EQUIPMENT!
EQUIPMENT FINANCING FOR YOUR ASSET ACQUISITION NEEDS
You've arrived at the right address! Welcome to 7 Park Avenue Financial
Financing & Cash flow are the biggest issues facing business today
ARE YOU UNAWARE OR DISSATISFIED WITH YOUR CURRENT BUSINESS FINANCING OPTIONS?
CALL NOW - DIRECT LINE - 416 319 5769 - Let's talk or arrange a meeting to discuss your needs
EMAIL - sprokop@7parkavenuefinancial.com
7 Park Avenue Financial
South Sheridan Executive Centre
2910 South Sheridan Way
Oakville, Ontario
L6J 7J8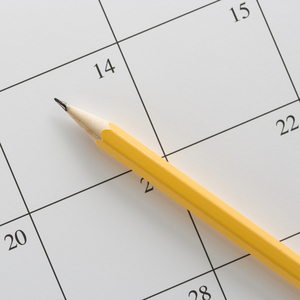 Leasing Financing in Canada. Does it sometimes feel that your fixed asset needs are travelling in Super Slow Motion? That undesirable speed doesn't have to be the case in equipment finance. Let's dig in.
ACQUIRING ASSETS UTILIZES YOUR CASH RESOURCES!
Successful Canadian business owners and managers in Canada recognize that at certain times in their business cycle they need to obtain the right assets to grow and operate the company. They are of course restricted for many reasons, one of them being: Cash! Companies should not use their short term credit facilities such as lines of credit for financing equipment that will typically last and be used for many years. Naturally, some firms might choose to go the ' business loan ' route when acquiring an asset - it's important to not utilize all your access to credit though. Banks might offer an attractive interest rate on equipment loans but that facility then is part of your total credit obligations to the bank.
EVERY COMPANY HAS DIFFERENT ASSET NEEDS
You may be dealing with a number of different suppliers and vendors that are critical to your business - they include your technology needs as well your manufacturing and rolling stock.
CAPTIVE FINANCE/VENDOR FINANCE IS AN EXCELLENT FINANCING TOOL
In many cases, it makes tremendous sense to seek out financing from the actual vendor itself. Larger successful brand name firms often offer in house financing for their products and services. They might be doing the equipment leasing themselves, or partnering with a financial institution to make the acquisition easy.
Even your firm could do this with your own products /services by the way if that is common in your industry, but that's a subject for another day.
LET 7 PARK AVENUE FINANCIAL HELP YOU UNDERSTAND THE LEASING COMPANY LANDSCAPE IN CANADA
One of the challenges for firms who utilize asset financing via leasing is the issue of who to deal with. No knowledge of the industry players will have you potentially dealing with companies where you won't meet their approval criteria. Other factors include the dollar size of the transaction, the nature of the asset you are financing (that's where specialized players in equipment finance make sense) as well as geographical limitations.
DOES AND OPERATING LEASE SOLUTIONS MAKE SENSE FOR YOUR COMPANY
In some cases it makes a lot of sense for you to investigate operating leases. That makes tremendous sense when looking for financial solutions for needs such as technology, or for your truck and car needs. That solution allows you to lower acquisition cost, monthly payments, etc. You're using the assets with the intent of not owning them when you're considering an Operating Lease.
GET TO KNOW BASIC LEASE TERMINOLOGY AND DOCUMENTS
One other area to ' beef up ' your knowledge in equipment finance is the area of terms and documentation. Here's where some good information and advice can save you thousands of dollars around your rights and obligations in a lease. Lease payments are tax-deductible and many firms discuss the accounting implications of leasing with their accounting team.
YOUR COMPANY SHOULD HAVE 3 GOALS IN LEASE FINANCE
Top experts in the field say that at the end of the day you should have three goals in leasing financing:
Getting the access to capital that you need to grow your business and maintain the competitive edge
Manage costs - budgeting for lease payments
Risk avoidance re obsolescence of assets, interest rates, etc. - Owner should focus on end of the lease finance options when looking to purchase the equipment they require
INVESTIGAGE THE LEASE LINE OF CREDIT VIA AN EQUIPMENT LEASE
One final tip - Consider a lease line of credit option. One initial approval process can allow you to be pre-approved for all your asset finance needs. That allows you to focus on putting those asset finance needs into ' warp speed '... not slow motion. Both new equipment and used equipment can be acquired through lease finance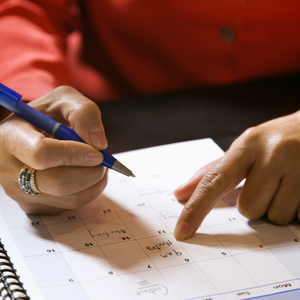 CONCLUSION
Leasing equipment is used by the majority of companies in North America for their equipment needs. Seek out and speak to a trusted, credible and experienced Canadian business financing advisor with a track record of success who can assist you with your leasing financing needs.
Click here for the business finance track record of 7 Park Avenue Financial



Stan Prokop
7 Park Avenue Financial/Copyright/2020/Rights Reserved