How to Use the Short Term Working Capital Business Loan for Business Capital
How to Get Ahead in Business Financing with the Short Term Working Capital Loan
You Probably Haven't Heard of Short Term Working Capital Term Loan Business Funding – Let Us Put together a cash flow facility that works for you that your competitors don't have!
You've arrived at the right address! Welcome to 7 Park Avenue Financial
Let us help your firm just like our hundreds of other satisfied clients.
Check Our Financing Track Record:
http://www.7parkavenuefinancial.com/FINANCING_TRACK_RECORD.html
Financing & Cash flow are the biggest issues facing business today
ARE YOU UNAWARE OR DISSATISFIED WITH YOUR CURRENT BUSINESS FINANCING OPTIONS?
CALL NOW - DIRECT LINE - 416 319 5769 - Let's talk or arrange a meeting to discuss your needs
Or Email us with any question on Canadian Business Financing
EMAIL - INFO@7parkavenuefinancial.com
Short term business capital loans for Canadian business is all about having to make a choice in your business financing strategy. Business owners and financial managers want choices in their business. Those large Bay Street type firms have all the financing they need, it seems, but what about the little guy? Enter working capital lenders!

If your business can't obtain any or enough cash flow then the working capital loan might be the solution you are looking for. The industry is very popular now and it seemed to rise up out of the popularity of what was known as Merchant Advance type firms who often help finance retail firms, restaurants, etc.

Our clients always ask why they can't get the same type of funding from their bank. There are several reasons, and it's not that big of a mystery.

The working capital lender is looking mainly at your sales revenues from a size perspective. Typical working capital loan rates are reasonable when you consider they are short term in nature and are not collateralized by the assets of your business. That's a big thing when you differentiate it from bank financing. Our friends at the banks seem a bit obsessed with ratios and covenants and guarantees!

Although bank financing is cheaper it is simply isn't available for all firms looking to borrow capital. Working capital loan rates are based on short terms, i.e. 1 to 18 months, and typically are for up to 10 to 20% of your annual sales.

Business capital loans such as 'merchant advances' have been popular for some time now. The time to fund is very quick and is generally one of the more popular forms for alternative financing these days. In effect, you are monetizing future sales, and that can be a powerful business finance strategy.


24 Hours to Improving Short Term Working Capital Loan

Funds from business capital loans allow you to take supplier discounts, purchase inventory, increase your A/R and in inventory turns. Overall it's a solid return on equity strategy.

Only you as a business owner or financial manager can decide if this business funding is right for your firm. But now you've got a choice you might not have been aware of.

Speak to a trusted, credible and experienced Canadian business financing advisor with a track record of success to ensure you choose the right method of financing when you're at the crossroads!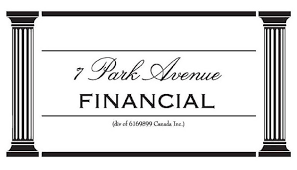 ' Canadian Business Financing With The Intelligent Use Of Experience '
STAN PROKOP
7 Park Avenue Financial/Copyright/2021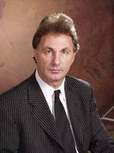 Stan Prokop is the founder of 7 Park Avenue Financial and a recognized expert on Canadian Business Financing. Since 2004 Stan has helped hundreds of small, medium and large organizations achieve the financing they need to survive and grow. He has decades of credit and lending experience working for firms such as Hewlett Packard / Cable & Wireless / Ashland Oil