24 Hours to Bridge Loan Funding
Advantages to Best Bridge Loan Funding From Commercial Bridge Loan Lenders
You Are Looking for A Short Term Working Capital Bridge Loan!
You've arrived at the right address! Welcome to 7 Park Avenue Financial
Financing & Cash flow are the biggest issues facing business today
Unaware / Dissatisfied with your financing options?
Call Now! - Direct Line - 416 319 5769 - Let's talk or arrange a meeting to discuss your needs
Email - INFO@7parkavenuefinancial.com
Commercial bridge loan lenders are kind of the 'new kid on the block' when it comes to getting a working capital loan for bridging needs. Business owners and financial managers need to know about this potential solution for working capital and cash flow challenges.

So how does this financing work and how do you eliminate some of the market confusion of this relatively new term - i.e. the short term working capital loan. To be in a position to evaluate this type of financing, that arose out of the merchant advance industry you need to know how the financing works and what it costs.

The right use of this financing solution allows your business to survive... and grow... Both equally important.

Why does this financing work? Simply because it's based on your sales and future cash flows coming into your business. Sounds good so far, right?
A Few Quick Tips to Help You Find the Best Bridge Loan Funding Company

Most businesses have fairly predictable cash flows which commercial bridge loan lenders can easily document via your bank statements and sales history. That info is actually one of the key sources of info you must provide to get approved for the loan.

As a general rule, most businesses can easily qualify for a loan that is 10-20% of their annual sales. That info is the key driver in bridging loan approval.

More and more companies are using the strategy every day as the benefit is clear = more and immediate working capital that allows you to fund your business, buy inventory, meet payroll, etc. All of the challenges that your business faces every day.

Here's a Quick Way to Solve Lack Of Working Capital

It's critical to work with a reputable firm when you contemplate this type of financing. Cost is also an issue to explore carefully as financing rates can be in the high single digits and higher. Remember also that this type of financing is 'unsecured' and should appeal to those companies that have good margins and are growing.

Paying back your working capital loan comes with a lot of flexibility. Payments are made on a regular basis and are typically adjusted to your cash inflows - payments are typically on a weekly or monthly basis.

So is this type of financing right for your business. It is if you can immediately benefit from cash flow and working capital usage of funds to stabilize and grow your business. It's true 'cash flow power'.

Bottom line? Investigate bridge loan funding from commercial bridge loan lenders, understanding your costs and benefits. Seek out and speak to a trusted, credible and experienced Canadian business financing advisor with a track record of success on how this type of financing can make sense for your Canadian business.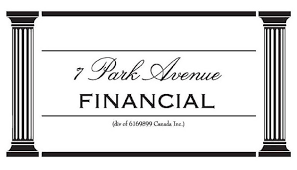 ' Canadian Business Financing With The Intelligent Use Of Experience '
STAN PROKOP
7 Park Avenue Financial/Copyright/2023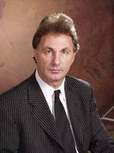 Stan Prokop is the founder of 7 Park Avenue Financial and a recognized expert on Canadian Business Financing. Since 2004 Stan has helped hundreds of small, medium and large organizations achieve the financing they need to survive and grow. He has decades of credit and lending experience working for firms such as Hewlett Packard / Cable & Wireless / Ashland Oil