YOUR COMPANY IS LOOKING FOR A MEZZANINE CASH FLOW
FINANCE SOLUTION!
MEZZANINE FINANCING & MEZZANINE DEBT SOLUTIONS IN CANADA
You've arrived at the right address! Welcome to 7 Park Avenue Financial
Financing & Cash flow are the biggest issues facing business today
ARE YOU UNAWARE OR DISSATISFIED WITH YOUR CURRENT BUSINESS FINANCING OPTIONS?
CALL NOW - DIRECT LINE - 416 319 5769 - Let's talk or arrange a meeting to discuss your needs
EMAIL - sprokop@7parkavenuefinancial.com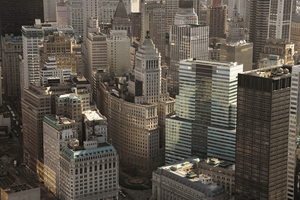 Mezzanine funding in Canada. Cash flow financing via a term loan is a somewhat unknown and probably underutilized method of debt financing in Canada provides some unique differences for Canadian business owners and financial managers looking for capital solutions. Let's dig in!
MEZZANINE CAPITAL IS FOR CASH FLOW & GROWTH
The fundamental basic of ' Mezz ' financing is that it best suits firms who have cash flow and growth prospects (and profits by the way) but just seem unable to secure all the financing they need from Canadian chartered banks.
BANK LOAN REQUIREMENTS SOMETIMES DO NOT FAVOUR GROWTH FINA

NCING

We've often spoken on why our Canadian chartered banks are unable to deliver on the financing your company might need. Issues of quality of hard collateral, debt to equity ratios, or firms who are in turnaround or restructuring mode simply don't always lend themselves to bank financing. Enter Mezzanine finance!
MEZZANINE LOAN STRUCTURES
Typical mezzanine structures tend to be in the 5-year range, although that timeframe has the ability to vary. It's critical to note that the mezzanine lender is always attempting to figure out how they will be ' taken out ' of the facility they have put in place for your company. That ' take out' might take the shape of a public offering or a change into a secured lending facility. In some cases, the company may be purchased, acquired or re-financed.
CASH FLOW LOANS ARE ' UNSECURED'
While it's safe to say that any lender of substance is always going to assess management strength the ' unsecured' position that mezzanine funding takes on simply requires even more of a focus on the management team of the borrowing company .
5 REASONS TO CONSIDER A MEZZANINE LOAN
So when, and why should Canadian business owners and financial managers consider a mezzanine finance solution. The reality is that a number of different scenarios might be being faced by your firm. This includes:
Contemplating an acquisition
MBO's ( management buyouts )
Restructuring
High Growth Scenarios
Asset Purchases
NOT ALL FIRMS QUALIFY FOR ' MEZZ ' - IT'S ALL ABOUT THE CASH FLOWS!
Let's be clear that all companies who are considering ' Mezz 'are not going to qualify. If your firm is a start-up, is in r&d stage, and cant provide the solid cash flow story to repay the mezzanine loan... well let's just say 'it's not going to happen '!
THE UNIQUE POSITIONING OF MEZZANINE LOANS IN IN BETWEEN SECURED LENDERS AND OWNER EQUITY
The key point around 'mezz' funding is that it occupies the unique position of being right in between the concepts of senior debt and equity because its loan per se is structured and more commonly thought of as debt, but in reality, it's somewhat unsecured. Also important to understand that it is not an operating facility, so don't view it as operating capital along the lines of a business line of credit or asset-based lending solution. Best way to think of it? Permanent working capital and a subordinated debt solution without ownership interest in the company. It's a 2nd position financing, behind your secured lenders and provides a better positioning of your balance sheet. Some funders will ask for a small equity interest in the company, but not always.
CONCLUSION
Seek out and speak to a trusted, credible and experienced Canadian business financing advisor who can assist you with your cash flow financing needs with mezzanine lenders. While interest rates are higher than a traditional bank or term loan, mezzanine loans provide valuable capital when your firm is at a stage of growth and needing it most. That higher interest rate is in exchange for the additional unsecured loan risk taken on by the commercial lender .In the long term it's the right business capital at the right time.
P.S. Remember always that it's cheaper than equity