YOU ARE BUYING ANOTHER BUSINESS!
Getting The Purchase Price Right!
You've arrived at the right address! Welcome to 7 Park Avenue Financial
Financing & Cash flow are the biggest issues facing business today
ARE YOU UNAWARE OR DISSATISFIED WITH YOUR CURRENT BUSINESS FINANCING OPTIONS?
CALL NOW - DIRECT LINE - 416 319 5769 - Let's talk or arrange a meeting to discuss your needs
EMAIL - sprokop@7parkavenuefinancial.com
7 Park Avenue Financial
South SheridanExecutive Centre
2910 South Sheridan Way
Oakville, Ontario
L6J 7J8
Email = sprokop@7parkavenuefinancial.com
KEY FACTORS IN BUYING AND TAKING OVER AN EXISTING BUSINESS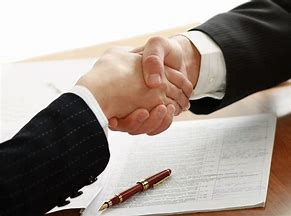 Purchasing a business in Canada and financing always makes more sense when you feel you have paid the right price for an existing business purchase. However, one of the biggest business news stories in the world in the last couple of days was the discovery; apparently, one of the world's largest technology firms had (massively) overpaid for the business.
HOW CAN YOU ENSURE THE RIGHT PURCHASE PRICE YOU WILL PAY WITHOUT TAKING ON UNDUE RISK
Accusations from both sides, surprisingly, abound. And much of those accusations are pointed at the legal and accounting firms that helped with the transaction. And we have met our share of clients who are struggling and wrestling with the financing they need based on having purchased a company at the wrong price, without the right documents, and thereby incurring a lot of debt in the process... unnecessary debt! In some cases, the valuation of intellectual property of some sort might be the challenge.
As we can imagine, it's safe to say the ' financial fur ' is flying! So how then can Canadian business owners and financial managers protect themselves from these types of valuation mistakes when buying a business? Especially when they don't have access to all those high-priced lawyers, accountants and valuation consultants. Those legal, tax and accounting issues around a business acquisition are important, and many business owners don't have the expertise and resources in these key areas.
CHOOSING THE RIGHT BUSINESS WHEN BUYING AN EXISTING BUSINESS
Choosing which type of business to start has many variables when looking at a business for sale. Some entrepreneurs choose a business they are familiar with, while others think about what skills and experience they have that could contribute to the success of this new venture as they contemplate a purchase agreement.
Keep in mind when choosing an industry where there is enough demand for your product or service, so it's not too difficult when it comes time for marketing around the business idea.
USING COMMON-SENSE BASIC FINANCIAL TOOLS TO EVALUATE THE ACQUISITION
What to look for in financial statements from the seller when buying a business? Those financials are really the first step on your road to a proper valuation and purchase price. The reality is that there are several common-sense financial tools that you can, in fact, use when buying a business and arranging acquisition finance, as well as, of course, understanding the true value of the various assets of the business. If you are buying a business from a ' business broker ' remember they are invented to sell the business at the highest price.
AVOIDING CHALLENGES AND COMMON MISTAKES
Those financial tools and techniques - come at almost no cost! It's all about examining some fundamental relationships around how a company operates, and these techniques could save you thousands/ millions.
TAKE A STRONG LOOK AT THE RECEIVABLES TO SALES RATIO
A large part of the financing you need to purchase a business revolves around accounts receivable and inventory to sales. When you learn to interpret these properly, you are well ahead of the game, and hopefully, your valuation and financing will make a lot more sense.
When you have a strong handle on the size of A/R and inventory to sales, the financing you may need to finance the acquisition will make a lot more sense.
Let's take a look at A/R first. Most business owners know that they can measure their receivables' general health and quality via a calculation known as DSO - Days sales outstanding.
This measurement will basically tell you two things - the quality of credit you are extending to clients and the difficulty or mismanagement that you are experiencing in collecting that sale. Pretty important stuff from a basic calculation, and as far as we have read, that's one of the key issues in that breaking news story we talked about vis a vis out tech giant's acquisition.
ARE INVENTORY TURNS MOVING IN THE RIGHT DIRECTION
Taking a hard look at the inventory situation allows you to determine if inventory is, in fact, being moved out of your current assets into the sales and receivables accounts.
How does the business acquirer use this information to get a strong handle on sales, collections and inventory management? It's a lot simpler than you think, and the reality is that you can even use this simple calculation to monitor your own management effectiveness. First, construct a basic chart that shows over any specific period of time your sales, A/R and inventory amounts. Then, monitor and analyze the relationships of these balances.
EXAMPLE OF THE A/R TO SALES RATIO
Example? No problem. Let's say sales go up 17%, and you notice that A/R has now gone up 35%... with inventory going down by 5%. Is this bad, good, or who cares? The reality is that when you spend some time and also track the data, you will see that in certain cases, the numbers are out of whack, thereby identifying potential problems in A/R and inventory valuation.
It's up to you as the buyer to ask the right questions then. It's all about due diligence!
In the case of our recent major news story, the accusation seems to revolve around exactly the example we have provided - i.e. the cash conversion cycle slowing down because of sales behaviour as it relates to A/R and inventory.
Is our calculation the be-all and end-all? Definitely not, but it also seems like it could have worked quite well for our Tech giants analysis team, as that seems to have been the problem.
Finally, all sorts of other issues need to be looked a before you enter into a purchase offer/ non-binding agreement - they might include :
Revenue recognition,
Expenses,
Accounting policy changes / future potential liabilities under a share sale, etc - Seller prefer share sales/buyer prefer asset sales
In some cases, real estate might be an asset that is a part of your acquisition - that type of financing is typically handled separately, depending on how the deal is structured.
CONCLUSION - WHAT PRICES WILL YOU PAY
A business owner looks to buy an existing business for many reasons, one of which is simply that there is a general perception that it entails less risk than starting a new business from the startup stage. In addition, the ability to acquire a business that is generating revenues and acceptable profit is a temptation for many business people. We looked at the a/r to sales ratio as one example of evaluating a business - you also want to make sure that those same customers generating sales revenue will keep buying after the business transition and assumption of ownership.
CONCLUSION - ASSISTANCE & ADVICE ON BUYING A BUSINESS IN CAN

ADA
It's important to make an informed decision when buying a business. You'll want to evaluate the company and consider financing options before you get started.
Speak to 7 Park Avenue Financial, a trusted, credible and experienced Canadian business financing advisor who can assist you in acquisition finance if your goal is to buy the type of business you want in the SME sector of Canada - small business acquisitions done right!
FAQ: FREQUENTLY ASK QUESTIONS
What are the pros and cons of buying a business? Should you buy a business?
Buying an established company can be a great way to start, especially if you have experience in the field. Establishing yourself with customers and other employees is also less work than starting from scratch, which means more time for growth! In addition, the ability to use your market knowledge or general experience in an industry you know is invaluable.
Buying a business gives you an in-place customer base, team, and operation—no need to start from scratch. The best acquisition targets likely have solid sales and profits already generated by the company - there's no waiting around for new revenue streams! A start-up venture is riskier because it can take years of work before becoming profitable enough to sustain itself; only about half of the Canadian start-ups are still operating after five years, according to Innovation, Science and Economic Development Canada.
From a ' cons' perspective, integration challenges are common among entrepreneurs who want to build their companies through mergers and acquisitions. However, what makes it even more difficult is when the company you're trying to acquire has its own culture, history, people and vision for itself.
Experts recommend that if merging with a similar business seems unlikely or isn't in line with your goals as an entrepreneur, you should pass up the opportunity instead of making yourself work harder than necessary, fighting off these integration struggles after another firm has acquired them.
Many entrepreneurs fall into the trap of finding a good company on paper, but not so great once they start working with them. Good fit challenges arise when integrating other companies with different work ethics and values from your own.
Trying to mix two cultures in a corporation can be difficult for both parties involved as their visions clash too often, leading some people in upper management positions to feel like they are just following someone else's plan rather than doing what they were hired for.
Entrepreneurs need to consider their risk tolerance before deciding whether or not they should pursue an acquisition. Acquisitions are a good strategy when the company is undervalued because of market conditions, and acquisitions can be costly, especially if valuations for companies in your industry are high. Evaluating how you would feel about taking on debt will help determine which route makes sense for you and your business in the future.
Why choose 7 Park Avenue Financial For Financing Assistance On Your Business Acquisition
The 7 Park Avenue Financial team wants to make your acquisition successful. We will help you negotiate with potential business owners after you finalize your search so that your new company is right for you while also keeping an eye out for bad or risky investment opportunities to avoid wasting time or money on something that isn't worth it.

Many people think they can sell their own businesses, but without having the proper understanding of how much work goes into running one, some might be unsure about what type best suits them. Therefore, we will ensure you're better prepared when starting your acquisition negotiations.
An experienced advisor is crucial to success in acquiring a business. Consider 7 Park Avenue Financial as part of your "acquisition team." The acquisition process begins with due diligence, and we will be identifying and reviewing all relevant information about your potential purchase and verifying its validity.