YOU'RE LOOKING FOR BRIDGE FINANCING FOR SR&ED OR FILM TAX
CREDITS IN CANADA!
SR&ED FUNDING & THE CANADA FILM TAX CREDIT
You've arrived at the right address! Welcome to 7 Park Avenue Financial
Financing & Cash flow are the biggest issues facing business today
ARE YOU UNAWARE OR DISSATISFIED WITH YOUR CURRENT BUSINESS FINANCING OPTIONS?
CALL NOW - DIRECT LINE - 416 319 5769 - Let's talk or arrange a meeting to discuss your needs
EMAIL - sprokop@7parkavenuefinancial.com
7 Park Avenue Financial
South Sheridan Executive Centre
2910 South Sheridan Way
Oakville, Ontario
L6J 7J8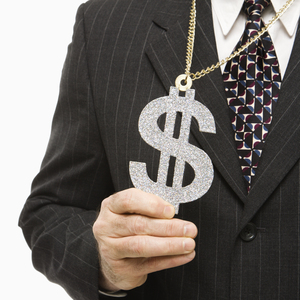 Both R and D ( R&D) sr&ed tax credits in Canada, as well as film financing incentives, properly done, almost always have what movie pundits call the ' happy ending'. We speak to clients about both of these two types of tax credits because they are the two most ' robust' government programs in Canada, providing Billions (yes that's Billions with a ' B'!) of $ of funds for claimants in either program. Let's dig in!
FINANCING FILM TAX CREDITS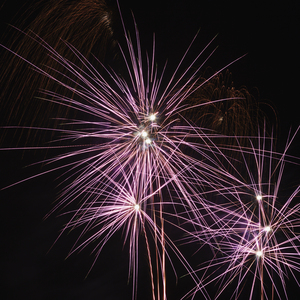 Let's first take a look at film finance tax credits, which are actually offered in 3 separate segments of a tax incentive in the media/entertainment industry - television, film, and animation/special effects - the latter being the hot new kid on the block given all the incredible changes in technology. As we have pointed out in the past it's actually possible to file a SR&ED ('sred') claim based on your production's work in animation. So we think we can be forgiven for intertwining these two separate federal/provincial programs in our discussion.
DIFFERENT AMOUNTS OF FUNDING FOR DIFFERENT PROVINCES IN CANADA
FILM FINANCING INCENTIVES: These claims are based on what your project spends on labour, services and equipment - the key point is that you follow the guidelines under each category of spend per the government requirements. Each province has different percentage enhancements in these categories, and depending on which way the wind is blowing in provincial governments there is often a fierce competitive rivalry among very provinces to lure your project/production to their neck of the woods so to speak.
Using Ontario as a good example of the above ' competition' claimants is allowed to claim 15% more of their qualified expenditures if they film outside the Greater Toronto Area.
Typically digital media property owners of projects in film, TV and the digital area set up what is known as an ' SPE ' - A separately incorporated ' special purpose entity ' that allows them to properly capture what they spend. This is typically done by a tax credit accountant who should be well versed in what you can claim and how you file to get a valid tax credit certificate
SR&ED REFUNDABLE CREDITS CAN BE FINANCED - ACCELERATED CASH FLOW!
SR&ED Tax Credits: 2013 was a watershed year for claiming, and financing R&D tax credits in Canada. The change came from every direction.
PAST CHANGES TO THE PROGRAM ARE NOW RESOLVED!
That included the following:
New and simplified online forms to file your claim
Increased audits from the federal portion of the program that's administered by CRA/CANADA REVENUE AGENCY via the income tax act in Canada.
An industry-wide review by a combo of the government and private sector- which culminated in the release of a Policy Review - aka ' The Jenkins Report'
Elimination of certain key aspects of the credit, not the least of which was the ability to no longer claim capital assets/equipment required for research
Intense scrutiny on the 3rd party consultants that typically prepare SR&ED claims - these folks are somewhat the equivalent of the tax credit accountants we referred to in the tax credit around film financing incentives
So while the media/Transmedia industry powers on at what seems to be 100 miles an hr around technology and consumer shifts (What? You can watch a movie on your phone/tablet?!), and while SRED survived the purge and change of 2013 did anything in fact stay the same?
SR&ED TAX CREDIT BRIDGE LOANS
It did, and that's the financing of your film or SR&ED tax credits. Financing from the private sector is abundant and laser-focused, even becoming more innovative as many qualified claims can now be financed prior to even being filed. The ' bridge loans' around your tax incentive are structured as no monthly payment / balloon-payment loans that are collateralized by your claim in either of the two programs we have spoken of.
CONCLUSION
At 7 Park Avenue Financial, we focus on financing government refundable tax credit both in the film/digital media area as well as the Canada Scientific Research And Experimental Development r&d program known as ' SR&ED ". Even mining exploration credits can also be funded under a tax credit bridge loan
Looking to finance your claim vis sr&ed financing or film? Seek out and speak to a trusted, credible and experienced Canadian business financing advisor who can assist you with structuring the type of cash flow loan that makes sense for your tax credits.
Click here for the business finance track record of 7 Park Avenue Financial



Stan Prokop
7 Park Avenue Financial/Copyright/2021/Rights Reserved