YOUR COMPANY IS LOOKING FOR RECEIVABLE FINANCE!
Factoring Receivables: Cash Flow Problems Solved!
You've arrived at the right address! Welcome to 7 Park Avenue Financial
Financing & Cash flow are the biggest issues facing business today
ARE YOU UNAWARE OR DISSATISFIED WITH YOUR CURRENT BUSINESS FINANCING OPTIONS?
CALL NOW - DIRECT LINE - 416 319 5769 - Let's talk or arrange a meeting to discuss your needs
EMAIL - sprokop@7parkavenuefinancial.com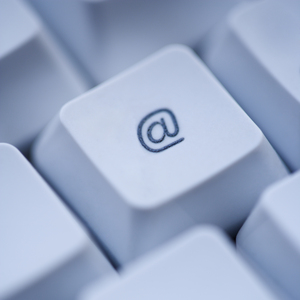 Liquidity in Canada for many Canadian businesses is often ' fixed ' by Receivable Finance... commonly known as factoring... for business cash flow.
Your investment in A/R can significantly affect your business cash flow. If receivables aren't moving ' lock step ' with your sales and in fact increasing your cash position decreases. Simple as that.
Factoring Receivable Finance Differs From Bank Financing
It's not financing per se, in the way that a bank finances accounts receivable, it's a form of finance via your balance sheet that allows you to sell, individually, or in bulk, on a regular basis your a/r... for immediate, and by that we mean ' same day ' cash flow. That's the key perceived benefit of many business owners and financial managers.
A FACTORING FEE IS THE PREMIUM PAID ON THE ACCOUNTS RECEIVABLE FINANCED
In explaining the process to clients it has become clear over time that a good way to describe this method of working capital finance is simply to view the cost of the financing as a ' premium ' you pay in order to achieve constant cash flow .
That ' premium' is viewed as expensive by many, however, we maintain that its important to understand the terms, mechanics and benefits before we rush to judgment on what we have called the ' ouch factor ' ... accounts receivable finance pricing.
There are just so many little ins and outs of this method of financing your balance sheet that its important to separate what is important vs. what is not.
So what are some of the misperceptions around this method of cash flow finance? One is that it is an all or nothing scenario and that can't be farther from the truth. If you are working with the right firm ( key word ' right'!) you should be in a position to finance what you want and when. You should not be dealing with a firm that insists that you finance all your receivables all the time, as some players are want to request.
A/R FINANCING IS TYPICALLY A SHORT TERM SOLUTION AND A BRIDGE BACK TO TRADITIONAL FINANCING
One of the biggest challenges we see in A/R Finance is the fact that many Canadian businesses don't view accounts receivable financing as an interim solution. So they feel locked in and unable to address other long term financings at some future point in time.
The reality that we see day in and day out is that firms often progress to the point that they are now eligible for what they consider more traditional types of financing. If you are dealing with the ' right ' firm, (there is that key word ' right ' again!) you should not have any sort of penalties to exit a facility.
CONFIDENTIAL RECEIVABLE FINANCING VERSUS TRADITIONAL ' OLD SCHOOL' FACTORING SERVICES
If your firm is not interested in a confidential a/r financing facility, allowing you to bill and collect your own receivables you might find one very significant advantage to that ' PREMIUM ' we have talked about. That is simply that many firms can choose to have the factoring company administer their entire credit and collection policy. This alone can save many thousands of dollars and offset a lot of the ' premium ' paid to factor invoices in Canada.
Remember also that if you have one, or much larger ' blue-chip ' type firms as clients you have just hit cash flow nirvana, as accounts receivable financing is unlimited when it comes to creditworthy customers. If your clients aren't credit-worthy it's a case of really assessing whether you should be doing business with them anyway.
CONCLUSION
So, we can debate with clients all day the actual true cost of the premium they pay to finance receivables, but it should be clear that a strong business case can be made for the benefits of this method of cash flow financing in Canada.
Speak to a trusted, credible and experienced Canadian business financing advisor on whether you should, or should not finance your company in this manner for the accounts receivable financing cash flow to run your business, allowing you to achieve the business growth you want.
P.S. You just might be surprised!
Click here for the business finance track record of 7 Park Avenue Financial



Stan Prokop
7 Park Avenue Financial/Copyright/2020/Rights Reserved