YOUR COMPANY IS LOOKING FOR BUSINESS CREDIT FACILITIES!
THE ' OTHER' CHOICE FOR A LINE OF CREDIT
You've arrived at the right address! Welcome to 7 Park Avenue Financial
Financing & Cash flow are the biggest issues facing business today
ARE YOU UNAWARE OR DISSATISFIED WITH YOUR CURRENT BUSINESS FINANCING OPTIONS?
CALL NOW - DIRECT LINE - 416 319 5769 - Let's talk or arrange a meeting to discuss your needs
EMAIL - sprokop@7parkavenuefinancial.com
7 Park Avenue Financial
South Sheridan Executive Centre
2910 South Sheridan Way
Suite 301
Oakville, Ontario
L6J 7J8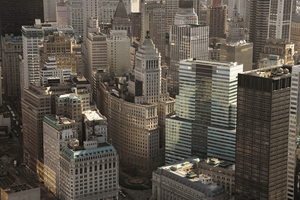 The revolving loan for business in Canada. More commonly called the ' business line of credit ' by the Canadian business owner looking for business loans. Are you sure you really understand how they work, and more importantly, is this the only game in town? (SPOILER ALERT - It's not) Let's dig in.
WHAT IS 'NOT' A BUSINESS CREDIT LINE
A good place to start on our subject is to define what business lines of credit are NOT! They are not term loans with defined payments and interest rates, Also they are not covered under the Government SBL loan which only finances equipment, leaseholds and real estate under very favourable terms.
FINANCING SHORT TERM NEEDS VERSUS LONG TERM CAPITAL REQUIREMENTS
You would never use your business line of credit to purchase capital assets. That typically is done via equipment financing via a lease or loan. The reason for that is simple but often misunderstood by the Canadian business owner and financial manager. The reason is simply that you want to be able to ' match ' your financing properly. By that we mean you don't want to you short term credit borrowing to finance long term capital needs. If you do we can guarantee you that your business will run out of working capital and daily cash flow... quickly.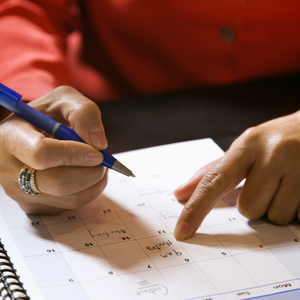 DAY TO DAY FUNDING FOR YOUR BUSINESS
So think of business credit lines as your daily operating facilities (as opposed to a business loan that is a term loan in nature), similar to your personal chequing account that we run our consumer lives on.
WHAT IS A BUSINESS CREDIT LINE?
How do you get a business line of credit facility?
That is a common new client question here at 7 Park Avenue Financial .A credit line in business is of course essentially an ' overdraft ' facility, not a lump sum capital injection. It allows you to draw funds when your operating capital is tied up in inventory, receivables and prepaid obligations. Simple as that
THE CONCEPT OF REVOLVING AND FLUCTUATING LINES OF CREDIT IS KEY
A key word in business lines of credit, whether they apply to Canadian chartered bank facilities or non-bank facilities (more about those later) is in fact the word ' REVOLVING '. Banks like it when facilities revolve.
In general, if you have a business line of credit in Canada and you are always at the very top of it there is a safe assumption that two things are happening:
1.Your asset turnover in A/R and inventory is not happening as quickly as it should
2.You need a higher business credit line to meet your growth and operating needs (We're assuming your business is growing - if it's not there are other issues to be discussed on another day)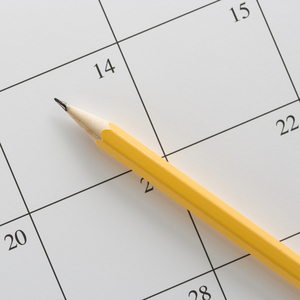 HAS YOUR LOAN BEEN ' CALLED'?
Bank credit lines are structured from a collateral perspective as ' DEMAND LOANS'. The simple explanation to that term is that the bank can ask for all the money back at any given time. And we repeat 'ALL ' the money back. At that point your loan is termed ' called' and the scramble ensures!
Your revolving loans will not be called if your business is performing fairly well and you show solid fluctuations in the facility. When we look at a client's financials we often ask for 3 months of bank statements to see those inflows and outflows.
THE NON BANK ALTERNATIVE TO BUSINESS CREDIT LINES IS GROWING IN POPULARITY
We have hinted at another solution to revolving loans in Canada. They exist and are called ABL'S or asset-based lines of credit. They are non-bank in nature, and they monetize your accounts receivable, inventory and equipment into one business line of credit that you draw against daily as you need it. While typically ( but not always ) more expensive they provide much more liquidity than commercial bank lines and have easier credit qualification when it comes to ratios, covenants, collateral, and the dreaded personal guarantee.
While the interest rate on an ABL revolver loan is higher than bank rates it is quicker and easier to get approved, given the focus is on assets and sales. Terms and conditions for small businesses are flexible and geared to your firm's needs given that many industries are unique in their capital needs.
While a ' credit limit' is often in place at a bank, often reviewed in detail annually the asset based credit line moves up as your assets and sales grow. By the way, you maintain your regular business bank account. Your firm, of course, will pay interest only on the funds you are utilizing at any given time and less emphasis is based on the personal credit score of the owner and personal net worth - 2 key aspects of traditional bank lending.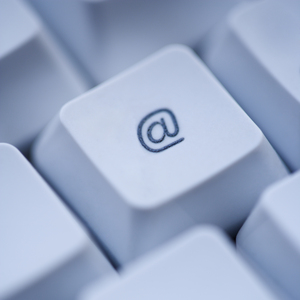 CONCLUSION
If you want to ' plug in' to alternatives and solutions around the business line of credit seek out and speak to a trusted, credible and experienced Canadian business financing advisor who can assist you in your small business operating finance needs.
Click here for the business finance track record of 7 Park Avenue Financial

Stan Prokop
7 Park Avenue Financial/Copyright/2020/Rights Reserved