YOUR COMPANY IS LOOKING FOR SALE LEASEBACK FINANCING
CASH FLOW FROM A SALE AND LEASEBACK?
You've arrived at the right address! Welcome to 7 Park Avenue Financial
Financing & Cash flow are the biggest issues facing business today
ARE YOU UNAWARE OR DISSATISFIED WITH YOUR CURRENT BUSINESS FINANCING OPTIONS?
CALL NOW - DIRECT LINE - 416 319 5769 - Let's talk or arrange a meeting to discuss your needs
EMAIL - sprokop@7parkavenuefinancial.com
7 Park Avenue Financial
South Sheridan Executive Centre
2910 South Sheridan Way
Oakville, Ontario
L6J 7J8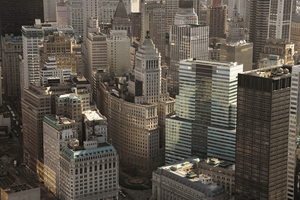 A Sale Leaseback transaction in Canada. Does it has to be more confusing than that ' dark matter' mystery we've read about - you know the one, that stuff that fills the galaxy and affects gravitational influence..? We don't think so, so let's dig in.
UNLOCKING CASH FLOW AND WORKING CAPITAL FOR OWNED ASSETS
As an owner of unencumbered ( no liens ) equipment the business owner and financial manager in Canada has the option to consider a sale-leaseback transaction which is generally used to enhance cash flow and working capital. From a fundamental understanding point, it couldn't be simpler. You in effect sell an asset, or assets back to a finance firm that then creates a lease agreement around the transaction. You owned the equipment, you sold that ownership, and on final payment under the sale-leaseback... you guessed it, the assets are yours again.
YOU MAINTAIN USE OF THE ASSETS
More often than not you have not simply sold the assets to a third party because the assets we're talking about are used in the operation and growth of our business. Those assets might be shop floor equipment, technology, rolling stock, i.e. trucks, etc. Real estate owned by your firm is also a valuable asset in sale leasebacks.
FINANCING/TAX/ACCOUNT ISSUES CAN MAKE OR BREAK YOUR TRANSACTION
Where do things get interesting than in that whole scenario? It's simply that the transaction has financial, tax, and accounting issues that make or break the ultimate success of the transaction- those tax advantages can be significant. Financing the balance sheet via this method brings valuable business capital back into the company.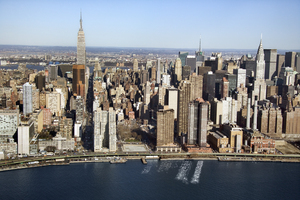 WHICH TYPE OF LEASE TRANSACTION WORKS
We always are talking to clients about the fact there are only essentially two types of lease transactions in Canada, capital 'lease to own', and 'operating' lease to use. In theory, you could probably have an operating lease sale-leaseback, but we see that rarely. So typically in this type of financing, it's a capital lease.
While we mentioned that in the majority of all transactions we see the main purpose or goal is to enhance working capital and cash flow larger more sophisticated companies sometimes use the sale leaseback as a finance or accounting ' trick ' for their own internal or external purposes. A typical sale leaseback lease term might be anywhere from 1-5 years, but transactions are always structured to meet your cash needs around lease payments.
The type of asset will typically dictate a long term lease or a shorter ' bridge loan' type transaction. At the end of the lease ownership reverts back to your firm, and of course, you have continual use of the asset throughout the lease term.
ASSET VALUE AND APPRAISALS
There is one area of this method of cash flow financing that owners/managers sometimes forget. It's the whole thought process and requirements imposed by your lender on the value of the equipment. While sophisticated and specialized finance firms might have the means to establish the financeable value of the transaction they might also insist by policy or requirement that an appraisal be done on the asset or assets to be financed.
WHICH TYPE OF VALUATION MAKES SENSE FOR YOUR ASSETS
If that's the case two important things must be kept in mind. Owners tend to focus on the current ' fair market value ' of the asset as well as the purchase price they paid, and they feel they want to finance on that value. Lenders, being the pessimists they are (!) focus on liquidation value, i.e. what they can sell the asset for if there's a problem - with you! Keep those in mind.
UTILIZE SALE LEASE-BACK FINANCING AS A CASH FLOW TOOL
At the end of the day, the best way to probably describe this whole process is that it's one additional method of increasing cash flow and helping you to grow your business. Just kidding, but to hell with pride of ownership... it's all about cash flow!
CONCLUSION
Seek out and speak to a trusted credible and experienced Canadian business financing advisor with a strong track record to assist you with your sale leaseback transaction and needs.
Click here for the business finance track record of 7 Park Avenue Financial



Stan Prokop
7 Park Avenue Financial/Copyright/2021/Rights Reserved