Understanding Credit Securitization Loans
Securitization explained!
You Are Looking for Securitization financing!
You've arrived at the right address! Welcome to 7 Park Avenue Financial
Financing & Cash flow are the biggest issues facing business today
Unaware / Dissatisfied with your financing options?
Call Now! - Direct Line - 416 319 5769 - Let's talk or arrange a meeting to discuss your needs
Email - sprokop@7parkavenuefinancial.com
Securitization is a financing term that is not commonly used by the average finance person, let alone the average layperson who has no detailed knowledge of business financing and alternative financing. The term 'securitization' became increasingly well known during the financial and liquidity crisis that the world experienced in 2008/2009. We discovered that one of the main causes of the worldwide financial collapse was, in effect, the securitization and marketing and sale of mortgages.
It is an alternate form of funding for corporations. When it works well it is an excellent source of funding for many organizations. Securitization is a form of structured finance.

Credit securitization loans allow you to remove assets from your balance sheet, obtain liquidity, and important to many firms, keep those borrowing ratios intact for your loan and ratio covenants.


How Does Securitization Work?
A company or organization takes certain assets that are desired by various investors. These assets are most typically receivables, contracts, car loans, credit cards, mortgages, etc. The quality of these assets is key in the entire securitization process. We watched the financial world fall apart when people discovered those securitized mortgages that were bundled in the United States had a very low credit quality.

One of the reasons investors like securitized assets is that the risk is spread among hundreds, probably thousands of different borrowers. This diversifies risk. We continually hear how one needs to diversify to control risk, whether in business or in our personal financial affairs. The cash flows that come out of that pool of assets back up the quality of the investment by the buyer of the securitized asset.

For a transaction to be properly securitized there has to be a strong level of predictability in the repayment of the loans, leases, mortgages, etc.

How are Securitizations structured? The assets become known as a 'pool' of assets. Financial analysts or the credit rating agencies (Standard & Poor's, etc.) assign a credit rating to this newly created SPV. (Special Purpose Vehicle). Investors buy this pool of assets because they theoretically understand the asset quality and the risk. There are many subsets to the risk which we won't cover in our article - for example, concentrations of assets or customers, etc.

The pool of assets is usually 'serviced' by the seller. He collects and maintains the portfolio - of course it was he who also created the portfolio of assets. The ongoing collection of the portfolio flows back to the investors who purchased it.

Securitization has become more and more popular because it has provided great liquidity to the financial markets.
EXAMPLE OF HOW SECURITIZATION WORKS


In summary, the securitization flow chart is as follows:


A seller creates the assets

An SPV is formed around those assets

Investors purchase the SPV

A trustee monitors the flow of cash, collections, etc.

Of course as one can imagine all sorts of lawyers, accountants and financial analysts have a healthy hand in various aspects of the above process flow!

The benefits of securitization can be summed up as follows:

* It provides cash flow to many companies who would otherwise have to wait years for customer payments, etc.

* Profits from the sale of the pool of assets allow a company to grow and create more assets

* When properly structured there are certain balance sheet enhancements - i.e. the company selling the pool gets cash but does not take on debt.

Securitization can be a complex financing arrangement if you don't have the right team and information in place. When you do have that team it's a very viable financing alternative in the refinancing of your firm on an ongoing basis. Speak to a trusted, credible and experienced Canadian business financing advisor who can assist you in credit securitization loans and financing.
Click here for the business finance track record of 7 Park Avenue Financial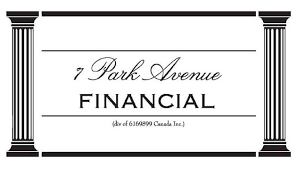 Stan Prokop 7 Park Avenue Financial/Copyright/2020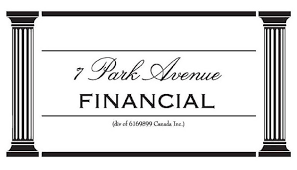 ' Canadian Business Financing With The Intelligent Use Of Experience '
STAN PROKOP
7 Park Avenue Financial/Copyright/2023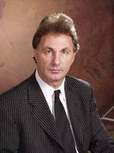 Stan Prokop is the founder of 7 Park Avenue Financial and a recognized expert on Canadian Business Financing. Since 2004 Stan has helped hundreds of small, medium and large organizations achieve the financing they need to survive and grow. He has decades of credit and lending experience working for firms such as Hewlett Packard / Cable & Wireless / Ashland Oil