YOUR COMPANY IS LOOKING FOR A GOVERNMENT SMALL
BUSINESS LOAN!
HOW TO ACCESS THE CANADA SMALL BUSINESS FINANCING PROGRAM
You've arrived at the right address! Welcome to 7 Park Avenue Financial
Financing & Cash flow are the biggest issues facing business today.
ARE YOU UNAWARE OR DISSATISFIED WITH YOUR CURRENT BUSINESS FINANCING OPTIONS?
CALL NOW - DIRECT LINE - 416 319 5769 - Let's talk or arrange a meeting to discuss your needs
EMAIL - sprokop@7parkavenuefinancial.com
7 Park Avenue Financial
South Sheridan Executive Centre
2910 South Sheridan Way
Oakville, Ontario
L6J 7J8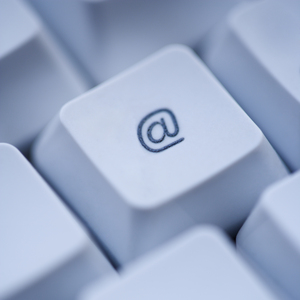 Government funding in Canada comes in a couple of different forms, primarily grants and loans. (Good luck with the grants). Many business owners and mgrs are not aware that small business loans, commonly called the ' SBL, 'are available. Let's dig in.
GOVERNMENT GUARANTEED LOANS ARE EASIER TO ACCESS THAN YOU MIGHT THINK!
And by the way, achieving success in a Government small business loan doesn't have to be like a science experiment gone bad - it's not as complicated as you think.
The federal government, via Industry Canada, provides guaranteed loans for existing businesses and start-ups. (Yes, Dorothy - start-up financing is available in Canada!). Why is the SBL loan attractive? Simply because it has rates, terms and structures that aren't even available to larger successful corporations? Even leasehold improvements can be funded within your approved loan amount.
WHAT ARE KEY BENEFITS OF THE GOVERNMENT GUARANTEED LOAN PROGRAM
Can we explain that last comment? (Yes, we can). Some of the program's key attractiveness revolves around a limited personal guarantee (the govt guarantees most of the loan). The loan period can be anywhere up to 7years, with 5 years being a typical term. Repayment? It can be any at any time and without penalty... even the big boys can't often achieve that one. Interest rates and terms and conditions tailored to loan amortization and repayment, and interest deferral are other key cornerstones of the business. Your company revenues cannot exceed 10 million dollars, at which point you are no longer considered ' small' we suppose!
WHERE DO YOU GET GOVERNMENT LOANS?
So, where does the applicant get this type of financing? Things get even easier now, as it's available through any Canadian chartered bank or a participating credit union - the key point being that you must have access or a relationship with a banker that is very familiar with the program and paperwork.
WHAT ARE APPLICATION DETAIL AROUND THE SBL LOAN PROCESS?
Paperwork? It's not as complicated as one might think, as government bureaucracy conjures up images of piles of paperwork and untold delays. The truth? Simply that you only need a basic loan package consisting of a business plan, cash flow, info on yourself as the borrower, and some backup documents such as a use of the proceeds, which is often demonstrated by quotes or invoices. 7 Park Avenue Financial business plans meet and exceed bank and commercial lender requirements. For a proper loan package, a transaction can be approved within a couple of days.
The government of Canada mandates a registration fee under the program - that can be bundled into the financing instead of being paid separately.
REQUIREMENTS AROUND PERSONAL CREDIT HISTORY AND CREDIT BUREAU SCORE
We can save you a lot of time by also advising you that if you don't have your personal finances and credit history in order, you won't be approved for the program. That means income taxes up today (no CRA arrears) and a reasonable credit history as evidenced by a typical business credit check. Technically speaking, a credit bureau score of 650 tends to be the threshold of go/no go.
WHAT AMOUNT CAN YOU BORROW UNDER THE GOVERNMENT SBL LOAN PROGRAM
Amounts available for small businesses under the program are typically 350k max. However, recent amendments to the program suggest higher amounts are available to a maximum of 1 million dollars under certain conditions. And don't forget that the only two asset categories financed under the program are equipment and leaseholds. That includes technology also, and even software. Real estate is the third asset category but is rarely used in the experience of 7 Park Avenue Financial.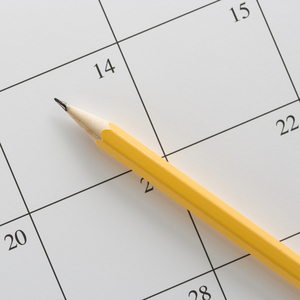 CONCLUSION
Seek out and speak to 7 Park Avenue Financial, a trusted, credible and experienced Canadian business financing advisor - avoid that science experiment go wrong by focusing on quick and positive government funding success under Small Business Loans with a small business financing loan tailored to your business needs.
Click here for the business finance track record of 7 Park Avenue Financial


Stan Prokop
7 Park Avenue Financial/Copyright/2021/Rights Reserved