YOUR COMPANY IS LOOKING FOR BUSINESS FINANCE SOLUTIONS !
You've arrived at the right address ! Welcome to 7 Park Avenue Financial
Financing & Cash flow are the biggest issues facing business today
ARE YOU UNAWARE OR DISSATISFIED WITH YOUR CURRENT BUSINESS FINANCING OPTIONS?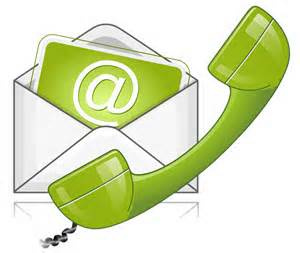 CALL NOW - DIRECT LINE - 416 319 5769 - Let's talk or arrange a meeting to discuss your needs
EMAIL - INFO@7parkavenuefinancial.com
7 Park Avenue Financial
South Sheridan Executive Centre
2910 South Sheridan Way
Suite 301
Oakville, Ontario
L6J 7J8
Direct Line = 416 319 5769

Office = 905 829 2653

Email = sprokop@7parkavenuefinancial.com
Turnaround Financing in Canada is required when your current financial obligations with banks or other lenders are deemed ' non performing'. The right kind of restructuring finance in workouts such as this can return your company to financial health. Let's dig in.
Companies who are in some form of financial distress clearly must be able to demonstrate a willingness to turn their financial situation around. In the majority of cases it's all about ' assets' and ' asset quality'. These need to be refinanced in a manner that removes financial distress in the business without typically resorting to additional owner equity which is difficult to achieve at these times.
Sometimes your situation might be company specific, othertimes it's systemic to your entire industry at certain points in the business/economic cycle.
Effective financing is a key part of any workout scenario. Although it's often far from being the only challenge it's certainly a key one. The focus will always be on cash flow and the balance sheet. At the same time though a lot of time will be spent on cost cutting, relationships with suppliers, etc.
What then are the financing mechanisms that are a part of restructuring finance? Because Canadian chartered bank solutions are often rare for SME Commercial workouts many forms of alternative or quasi traditional financing are the only solution. These include:
Receivables financing
ABL Solutions - Asset based business credit lines that combine A/R, inventory and equipment into one borrowing solution
Equipment Financing / Sale Leasebacks
Cash Flow Loans - secured/unsecured
Tax Credit Bridge Loans
Typical financing rates and costs for the above solutions are almost always higher than bank financing. It's very important to note that these solutions we have noted, while effective, typically are a bridge back to traditional financing and the ability to fully recover. The goal of every business owner in workouts and distress scenarios is to retain operating control without having to give up the business to lenders or another party.
Any assistance your receive during restructuring will typically always be focused on the concept that the business can be saved and it's ability to get back to profits and cash flow positive scenarios. The ability to maintain relationships with lenders and trade creditors is key. In many cases your new business plan is shared with suppliers and creditors to maintain credibility.
If you're looking to open the vault of doomsday financing solutions seek out and speak to a trusted, credible and experienced Canadian business financing advisor who can assist you in access to business credit solutions as part of the restructuring finance process.