YOUR COMPANY IS LOOKING FOR BUSINESS FINANCE!
ABL ASSET BASED LENDING SOLUTIONS IN CANADA
You've arrived at the right address! Welcome to 7 Park Avenue Financial
Financing & Cash flow are the biggest issues facing businesses today
ARE YOU UNAWARE OR DISSATISFIED WITH YOUR CURRENT BUSINESS FINANCING OPTIONS?
CALL NOW - DIRECT LINE - 416 319 5769 - Let's talk or arrange a meeting to discuss your needs
EMAIL - sprokop@7parkavenuefinancial.com
7 Park Avenue Financial
South Sheridan Executive Centre
2910 South Sheridan Way
Oakville, Ontario
L6J 7J8
ASSET BASED FINANCING IN CANADA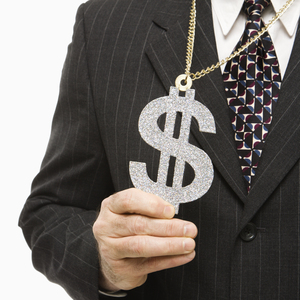 An asset-based business credit line is one solution to what many business owners / financial managers tell us is their 'mountain of pain' regarding revolving credit facilities that make sense for their company.
WHY CHOOSE ASSET BASED LENDING
'ABL ' i.e. asset-based lending is the one alternative to achieving a working capital line that makes sense to maximize your borrowing capacity. This type of financing will allow a company to more quickly access more financing than with traditional bank loans. Let's dig in.
What is the difference between a cash flow loan and an asset-based loan?
Asset based credit facilities allow a company to borrow against all the company's assets/business's assets on the balance sheet of the company - Typically these assets include accounts receivable, inventory, tax credits, and fixed assets and equipment as well as commercial real estate if the land and building are owned by the company.
THERE ARE NUMEROUS TYPES OF ASSET BASED LOAN AND LENDING SOLUTIONS
There are subsets of asset-based credit that also work for many businesses in Canada. ABL financing rose in popularity in the United States and gradually has become more popular in non-bank Canadian business financing solutions. The primary one is invoice financing, which focuses specifically on accounts receivable, and unlike ABL, does not take into account borrowing against your inventory, equipment, and other assets. While invoice factoring works for thousands of firms, it falls when the business owner/manager finds that financing the business is too inflexible.
ASSET BASED LENDING FOR REAL ESTATE
Even real estate business equity can be included as a part of this funding and these are typically structured as term loans inside or outside of the facility.
DON'T PICK THE WRONG TYPE OF ALTERNATIVE LENDING
Getting into the wrong facility can become either too expensive or, in some cases, cumbersome. If there is one primary reason businesses shy away from invoice financing, they don't want the financing to have any involvement with customers, suppliers, etc.
DO YOU UNDERSTAND INVOICE FINANCING / FACTORING
We can commiserate with these clients because the ability to keep how you finance your company private is probably how you want to run your business. If there is one other perception of invoice financing on its own, many firms don't understand what it does and, as importantly, how it works and how it is priced.
ASSET BASED LENDING VERSUS COMMERCIAL BANKING & FINANCING
How are commercial finance firms offering ABL creditable to compete with unsecured loans offered by banks offering lower interest rates? Top experts tell us that the ' risk spread ' on banks lending to smaller firms is less attractive than lending to large commercial borrowers when cash flow financing is required. Banks also place heavy emphasis on satisfactory ratios being in place as well as the need for the company to agree to covenants at certain levels which might be considered restrictive to the business that has substantial assets but is unable to borrow what they need. That ' covenant light structure ' has significant appeal to borrowers.
In order to qualify for unsecured business lines of credit from Canadian banks, borrowers will have to satisfy numerous bank lending criteria that include
1. Years in Business
2. Annual revenue sizes
3. Business credit score /personal credit score
4. Ability of owners to pledge personal guarantees and potentially outside collateral
While no collateral is put up in unsecured lines of credit the assets of the business are still pledged and secured, typically via a general security agreement - Credit limits are usually significantly lower than secured lines of credit, but interest rates and fees are attractive. Personal guarantees are usually always required for bank unsecured facilities.
ASSET BASED LENDING BANKS IN CANADA
Some Candian banks offer asset based lending solutions - these facilities typically require a 5-10 Million dollar minimum borrowing and come with extensive monitoring and higher setup costs via audits, appraisals, etc
ASSET BASED LENDERS FILLING THE VOID IN BUSINESS FUNDING
Asset-based lenders fill the void when small to medium-sized businesses find they cannot secure ' traditional' loans.
WHAT IS AN ASSET BASED LINE OF CREDIT
So that brings us around to the ASSET BASED BUSINESS LINE OF CREDIT, which finances your a/r, inventory, and equipment under one revolving credit facility. In many ways is the perfect alternative to ' credit hungry ' Canadian business. A ' borrowing base ' is established, typically monthly, based on your sales and assets - your firm draws down on those assets. It's a perfect way to finance the balance sheet and capitalize on a combination of your sales and assets.
WHO USES ABL FINANCING
Top experts tell us that thousands of firms are now fully utilizing asset-based lending facilities - primarily in the start-up and SME Commercial marketplace. At the same time, many would also be surprised at major corporations that utilize this type of business borrowing.
THE RISING POPULARITY OF ABL FINANCE
This ' bundling ' of your assets into one borrowing facility provides liquidity and borrowing power that is more often than not 100-200% more than you could achieve at a bank facility. It is also well suited to Canadian businesses that sell into the U.S. as no real distinction is made between U.S. and Canadian receivables if you're working with the right partner. Solutions via asset-based lenders typically come with a higher interest rate - for the business owner, it becomes a question of access to capital versus the cost of capital.
What is the interest rate on an asset loan? Asset based lending rates in Canada
Asset-based lending rates in Canada differ based on the type of lender providing the solution as well as general business qualification requirements - Rates typically range from 7% per annum to 1.25% per month based on overall asset quality and deal size, etc.
CONFIDENTIAL RECEIVABLE FINANCING
And paramount to all of this is the fact that the facility is ' CONFIDENTIAL ' concerning your business running on its own, billing and collecting your own receivables to enhance cash flow. For more on financing accounts receivables in this manner and on Confidential a/r financing, click here.
CONCLUSION - THE ABL BUSINESS LOAN SOLUTION
Making sure your business can access credit is a positive step for the future. The value of your business's ability to access credit is critical even if you don't need any money right now. It's smart for entrepreneurs and owners alike to plan financing needs.
If you're looking to understand the key advantages of asset-based financing and the ABL business lines of credit vs. your ability to access bank finance from traditional Canadian banking speak to 7 Park Avenue Financial, a trusted, credible and experienced Canadian business financing advisor who can assist you in removing that ' mountain of pain ' around working capital needs in Canada.
FAQ: FREQUENTLY ASKED QUESTIONS / PEOPLE ALSO ASK / MORE INFORMATION
How does an asset-based line of credit work?
Asset based lending facilities via an asset based lender consist of business lines of credit secured by the collateral on the company's balance sheet - Various types of collateral and be used in asset-based finance that includes such business assets as accounts receivables, and physical assets such as equipment and other balance sheet assets such as company-owned real estate and refundable tax credits. In some cases, intellectual property can be pledged. If the borrower defaults the assets are the collateral to the loan. A broad range of businesses in Canada utilizes ABL loans.
Is an ABL a line of credit?
There are multiple forms of ABL facilities & Asset-based lines and they can be structured as a term loan but more typically are structured as a revolving line of credit secured by the assets of the company. This allows the business to borrow on an ongoing basis against the assets of the business as well as the sales to fund day-to-day operations around the working capital and cash flow requirements of the company. ABL credit lines are commonly used for:
Commercial rent
Utilities
Equipment repair
Payrolls/staffing
Leasehold Improvements
Inventory Purchases
Sales and marketing initiatives
What is an ABL Credit facility?
ABL loans are a form of business financing that provide revolving credit facilities secured by company assets - although some facilities can be structured as a term loan, as in real estate, the typical ABL facility is structured as a business line of credit that revolves - this allows a business to borrow on growing assets and sales revenues to fund day to day operations.
Click here for the business finance track record of 7 Park Avenue Financial