YOUR COMPANY IS LOOKING FOR AN ABL ASSET-BACKED BUSINESS CREDIT FACILITY!
ASSET BASED LENDING WORKS!
You've arrived at the right address! Welcome to 7 Park Avenue Financial
Financing & Cash flow are the biggest issues facing business today
ARE YOU UNAWARE OR DISSATISFIED WITH YOUR CURRENT BUSINESS FINANCING OPTIONS?
CALL NOW - DIRECT LINE - 416 319 5769 - Let's talk or arrange a meeting to discuss your needs
EMAIL - sprokop@7parkavenuefinancial.com
7 Park Avenue Financial
South Sheridan Executive Centre
2910 South Sheridan Way
Oakville, Ontario
L6J 7J8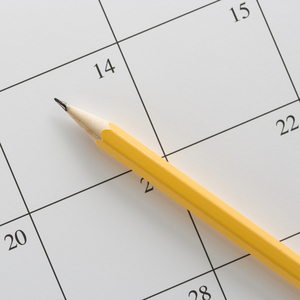 The business credit line in Canada. Have you kept up with the newest alternative for this key Canadian business financing tool? It's ' ABL'... which is the acronym for asset based lending in Canada. Specifically, we're talking about a non-bank revolving credit facility. Let's dig in.
ONE KEY BENEFIT OF ASSET BASED LENDNG - EASY TO OBTAIN!
In business, it's all about benefits. So what then is so beneficial about asset based lending business credit? Easier to obtain is frankly one key benefit, given that lenders everywhere, including of course here in Canada have tightened credit standards over the last 4-5 years.
WHAT IS A BUSINESS CREDIT LINE
The concept of the credit line is simple - it's an overdraft allowing a company to enjoy working capital flexibility in the financing of current assets such as inventory and receivables. When banks put such a facility in place they focus on certain restrictions and are structured in such a way that when things go wrong the revolving loan is 'called'.
5 REASONS TO CONSIDER AN ASSET BASED CREDIT LINE FACILITY
While we have identified ABL asset based lending as fundamentally a business overdraft it's important to realize that it's a solid tool for a number of different business circumstances.
Those circumstances? They include:
1.The refinancing of an existing bank line of credit
2.A Corporate restructuring - this often allows business owners to maintain ownership without seeking additional equity dilution
3.Acquiring a business or competitor in a merger/acquisition type scenario
4.High growth situations - ( It's an irony of business that traditional lenders such as banks steer away from explosive high growth situations - it throws the ratios out of whack!)
5.Management buyouts utilizing the assets of the company as a key financing mechanism
ABL EQUALS MORE BORROWING POWER - HERE'S HOW
Another key focus of the ABL business credit line is the ability of the business owner/financial manager to borrow higher amounts than in a traditional bank scenario. Managers of ABL firms have a laser-like precision focus on the value of your current and fixed assets.
What type of asset really depends on your borrowing needs. Fixed assets? Yes, because a true asset based non-bank line of credit will allow you to borrow, under one umbrella, against accounts receivable, inventory, and fixed assets that are not otherwise collateralized. Real estate equity can also be bundled into your one single borrowing facility or treated separately as a bridge loan. The ABL lender will undertake the appropriate level of due diligence via your financial statements and ageings of assets such as a/r, a/p, etc.
ABL VERUS ' THE BANK'
While Canadian banks continue to be the most respected (and liquid) lending institutions in the world Canadian business has simply realized there are other alternatives available when it comes to business credit. (ABL is a lot more popular in the United States where it originated, given bank liquidity, there is a whole different kettle of fish.)
4 KEY SUBSETS OF ASSET BASED LOANS
While we have spoken of a ' true' asset-based lending credit line there are some solid ' subsets'. They include:
Purchase Order/Supply Chain financing
These can be singularly considered for any firm seeking business credit or combined in a number of ways that make sense for your operational and growth needs.
ANY BUSINESS CAN ACCESS ABL CREDIT
While any type of business is theoretically eligible to be considered for non-bank credit lines certain industries such as manufacturing, wholesalers, etc are perfect for this type of business solution.
THE COST OF ASSET BASED LINES OF CREDIT
While we focus a lot on the benefits of the asset business credit line it's important to note that these facilities are more often than not more costly from a financing and interest rates point of view. The simple explanation? Non-bank lenders borrow from banks... so it's a higher cost of capital for them. Typically the risk premium is often higher also as companies financed cannot meet the same level of liquidity and meet traditional lender criteria such as acceptable profits, debt to equity covenants, etc. Remember these facilities revolve, so you only pay for what you used, and this is not a term loan that brings debt to the balance sheet. It's all about monetizing the balance sheet.
That cost though is offset nicely by the ability to get approved. Fundamental requirements are your ability to provide monthly financial reporting and acceptable turnover of A/R and inventories. Appraisals will often be required if you're throwing fixed assets into the mix.
MINIMUM AND MAXIMUM FACILITY SIZE - SPOILER ALERT - THERE IS NO MAXIMUM
While there is no upper limit for facilities via asset based lenders - typical deals will start on the low end in the 250k range. However, as we have noted, there's no ceiling in business credit in ABL and it may come as a surprise to many that some of Canada's largest and well-known corporations abandoned traditional commercial banking for this type of credit.
CONCLUSION
Don't get caught being up to date on financing solutions that are available to your firm. Seek out and speak to a trusted, credible and experienced Canadian business financing advisor with a track record of delivering solid financial solutions for your firm's growth needs.
Click here for the business finance track record of 7 Park Avenue Financial

Stan Prokop
7 Park Avenue Financial/Copyright/2021/Rights Reserved