YOUR COMPANY IS LOOKING FOR BUSINESS ACQUISITION FINANCE SOLUTIONS!
BUYING A BUSINESS? HERE'S HOW YOU FINANCE A BUSINESS ACQUISITION
You've arrived at the correct address! Welcome to 7 Park Avenue Financial
Financing & Cash flow are the most significant issues facing businesses today.
ARE YOU UNAWARE OR DISSATISFIED WITH YOUR CURRENT BUSINESS FINANCING OPTIONS?
CALL NOW - DIRECT LINE - 416 319 5769 - Let's talk or arrange a meeting for more information and to discuss your needs
EMAIL - sprokop@7parkavenuefinancial.com
7 Park Avenue Financial
South Sheridan Executive Centre
2910 South Sheridan Way
Oakville, Ontario
L6J 7J8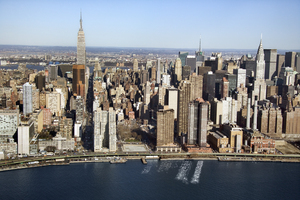 ACQUISITION LOANS IN CANADA FOR A NEWLY ACQUIRED BUSINESS STRATEGY
Business acquisition financing in Canada, when successful, requires that the finance component of the transaction be not' built on sand' when looking at target companies.
Here is an area of small business where strength is needed, so let's open the wallet' on acquisitions acquired properly via a combination of senior debt and equity. Larger companies often have a distinctive advantage, so we're focusing on smaller companies and mid-market transactions - Let's dig in on how to finance an acquisition for the many buyers contemplating buying a business and who will pursue debt financing.
WHAT IS ACQUISITION FINANCING?
Acquisition finance is simply the sourcing of business capital to purchase another company. In traditional and alternative finance, successful acquisition financing via acquisition financing lenders allows buyers to meet their purchase goals with resources and capital to complete a transaction.
Many businesses wish to avoid equity from a third-party investment source as that solution dilutes ownership versus a bank loan or commercial finance firm solution.
WHICH METHOD OF FINANCING A BUSINESS PURCHASE MAKES SENSE FOR YOUR BUSINESS ACQUISITION LOAN?
Business acquisitions come down to the purchase price of the target firm very quickly! There are numerous methods of acquiring a business and raising the right amount of capital to finance the transaction and buy another company - One of those that are less known to business folks is 'subordinated debt' - in effect, an unsecured cash flow loan. When you finance a business for a specific acquisition price, it is necessary to determine which overall financing structure works best for all parties - of course, the seller, a lender/lender, and yourself, the buyer.
HOW DOES ACQUISITION FINANCING WORK?
More significant transactions in Canada can be facilitated by private equity and venture capital type funding, but those are not for most businesses in the SME/SMB sector. In some cases acquiring firms may choose to remain separate entities.
THE CASH FLOW LOAN
While a cash flow loan is almost always more expensive than traditional bank term loans, it is more flexible and can often carry a large part of the total financing needed to complete a deal. This loan ranks 2nd behind any secured debt, and hence it's 'subordinate' to the secured finance part of the transaction. Certain conditions around cash flow must be met.
UNSECURED BUSINESS ACQUISITION LOANS
In business credit, If the loan is 'unsecured,' how does the lender, i.e. a commercial finance company or a bank, view the chances of repayment. Here it's down to 2 words - 'CASH FLOW.' So if you're contemplating a cash flow loan as a part of your deal, it's safe to say you should spend some time on:
Past cash flow analysis via the financial statements
Present Cash Flow
Future projected cash flow (by the way - we've never met a projection we didn't like in an acquisition deal, said one of our mentors)
CASH FLOW FINANCING VERSUS ASSET FINANCING - WHICH ONE WORKS BEST FOR YOUR OPTIMAL FINANCING STRUCTURE
Why would owners/financial managers consider bank loans via a cash flow loan for business acquisition financing? Because 100% secured asset financing might not be possible, the other alternative,' owner equity,' is less desirable because it's either unavailable from the owners or more dilutive. Many business buyers choose to focus on a leveraged buyout on the target company they are considering - here, it's all about the business's assets and financing them to the maximum within cash flow capability to repay the loan. Client lists are also an important consideration.
Mezzanine debt financing can be added into capital structures to augment a final transaction, undoubtedly an alternative to equity financing.
Projected future cash flows and surplus cash from the acquiring company can also be utilized based on various structures.
VALUATION AND SELLER FINANCING
In business, owners/managers often find a situation where they can acquire another company, competitor, or strategic partner. The valuation price on the deal might be more than the assets can support - especially if current owners do not wish to be a part of the financing via some 'vendor take back.' In recent times intellectual property versus 'tangible assets' may be part of the valuation consideration. This type of creative financing reduces the need for personal loans or collapsing of retirement accounts, other personal assets etc
In many cases, lender financing via a cash flow loan might not be a part of the required debt and other ratio covenants. A seller financing company will almost always greatly help finance your transaction, and creativity abounds in creatively structuring the 'VTB. 'Your final structure will typically be a senior loan and a revolving credit facility supplemented by other secured or unsecured financing forms. Any vendor finance solutions that the seller agrees to lower your equity required to complete the deal since acquisitions involve upfront capital / down payment needs.
For more information on the risk of acquisition financing, click here for an article by the prestigious Harvard Business Review.
Other sources of capital available as a financing solution from finance firms for financing a purchase for businesses with steady cash flow include:
Government Guaranteed Business Loans - In the U.S., a bank or SBA loan is a preferred financing solution for thousands of entrepreneurs via a traditional loan structure -
The Canadian version is, of course, our 'SBL LOAN' under government and participating financial institutions' auspices - a solid alternative to a personal loan.
This solution is a term loan structure with defined monthly payments. A common way to finance a franchise is this type of loan for small business acquisition funding for buyers with an excellent personal credit history.
Talk to the 7 Park Avenue Financial team for information on BDC Loan requirements for buying a business via financing from Canada's non-brick and mortar crown corporation bank - Business Development Bank.
THE ASSET-BACKED FINANCING SOLUTION / LBO FINANCING
Asset-Based term loans/lines of credit/ accounts receivable factoring - The focus is on the company's assets of the business balance sheet and the ability to leverage the company's assets, which can maximize and provide financing - in some cases, an appraisal might be valuable to a lender or the purchaser.
Financial covenants in asset-based lending on a strong balance sheet with assets are often less restrictive than traditional financing when it comes to your final capital structure. ABL loans require that you pay interest only on the amount borrowed at any given time, i.e. a fluctuating balance on a business line of credit.
ABL financing is a solid way to help fund leveraged buyouts or a management buyout as part of a financing package.
Equipment Financing / Sale Leasebacks - purchase or refinancing of fixed assets, commercial real estate, or other technology and specific assets in capital requirements - etc
Receivables/Inventory Finance - short term effective cash management & working capital financing solutions
In several cases commercial real estate can be a vital component of a transaction. It can be financed separately or within the transaction - many firms prefer to have the real estate in a holding company outside the operating company.
Interest rates on any business will be a factor of the transaction's overall credit quality and profit margins, the deal size, the type of financing you choose, and general market conditions. Many industries are very in favour - some are out of favour! Others have challenges with funding of intangible assets.
External help and experiences are almost always essential to finance the acquisition, including solutions that reflect a fair interest rate on the overall transaction. Financing is often a factor of being prepared via a strong business plan, solid cash flow projections, etc . 7 Park Avenue Financial business plans meet and exceed Canadian banks and other commercial and alternative lenders' requirements. A solid business plan is a crucial requirement when acquiring a business. Owners should generally be able to demonstrate a solid personal credit score.
Let the 7 Park Avenue Financial team work with you to determine which financing method will work for your business purchase and precisely what is required to access capital.
CONCLUSION - BUSINESS ACQUISITION FINANCING CANADA
Whether it's an opportunistic transaction you come by or a sale of a business as part of the 'graying effect' of older business owners, the financing of a transaction, done successfully, can make your firm more strategic and competitive in your industry.
Financing an acquisition brings many business people into uncharted territory. When they want to obtain financing, small businesses and middle-market businesses don't have access to a private equity firm.
What type of merger or acquisition loan makes sense for your business if you're working through the m&a process? A cash payment is a crucial requirement to complete a transaction in some instances.
So whether it's about cash flow, assets, profits, or sales growth, consider seeking out and speaking to 7 Park Avenue Financial, a trusted, credible and experienced Canadian business financing advisor who can assist you with your acquisition finance business loan needs and work closely as a long term third party with your vested interest in your unique needs around the business acquisition process
We are a business partner you can trust with due diligence that counts!
FAQ: FREQUENTLY ASKED QUESTIONS / OTHER INFORMATION
Can you buy a business with no money?
In general, no money down financing is not available in Canada for controlling interest purchase of a business - Seller financing can alleviate the equity down payment required to complete a transaction and leverage assets of the company being acquired when it comes to assets of business and ways to finance a business purchase
What is business acquisition financing?
Acquisition financing is the capital that's obtained for the purpose of buying a business and achieving certain growth plans. The purchase price of buying a business allows acquisitions to be completed for entrepreneurs who do not have the capital on hand to fully fund the business purchase.
How are acquisitions financed?