Business Acquisition Loans In Canada
Business Acquisition Loan And Financing Solutions Guide
YOU ARE LOOKING FOR ACQUISITION LOAN FINANCING TO BUY A BUSINESS IN CANADA
You've arrived at the right address! Welcome to 7 Park Avenue Financial
Financing & Cash flow are the biggest issues facing business today
ARE YOU UNAWARE OR DISSATISFIED WITH YOUR CURRENT BUSINESS FINANCING OPTIONS?
CALL NOW - DIRECT LINE - 416 319 5769 - Let's talk or arrange a meeting to discuss your needs
EMAIL - sprokop@7parkavenuefinancial.com
BUSINESS ACQUISITION FINANCING CANADA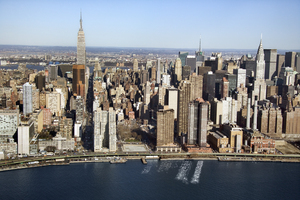 It is not uncommon for buyers of a business in Canada to investigate and take out business loans specifically so they can finance the acquisition of another company via business acquisition funding.
Finding the optimal financing structure to fund an acquisition loan to buy a business with the help of lenders who specialize in these types of loans is what successful business purchases are all about!
Finding funding that's appropriate based on your unique situation might even mean that only banks aren't always going to be able to provide the financing you require. Fortunately, there are commercial financing companies, government loans, and asset-based lenders that offer the funding you need to buy a business faster than ever imagined possible
UNDERSTANDING THE BUSINESS ACQUISITION LOAN PROCESS FROM ACQUISITION FINANCING LENDERS
The key to getting a business acquisition loan is understanding what lenders are looking for in the requirements for business purchase loans. It's important that you choose the best acquisition option, complete all of your due diligence well, and be prepared with documentation such as a business plan and supporting documents.
The best way is by understanding how lenders evaluate qualifications so that when it comes down to choosing an option you as the buyer will be as informed of the decision-making process as possible.
DO YOU QUALIFY FOR A BUSINESS LOAN TO BUY A COMPANY?
When you're getting a loan to buy your business for the purchase price, the process will be different than applying for other types of financing. Before starting any negotiations with lenders or entering into any agreements it is important that they understand what qualifications are required and how different factors can affect the decision-making process.
Personal credit scores around your personal finances are taken into consideration when lenders decide whether or not to give you money. It's important to understand that this issue is more important to some lenders, such as banks than others, based on the emphasis placed on this issue.
The higher your score, the more likely it is that traditional lenders will approve your loan application and provide upfront funds for business acquisition costs.
Your personal credit score of 600 or above typically means your finances are in good shape from a personal perspective.
If you currently own and operate a business the business credit score and financial analysis around the business is determined by major factors such as payment history, amounts owed; length of time established in the industry/region, financial performance,
IT'S ALL ABOUT CASH FLOW!
The cash flow of the target acquisition tells you a lot about how it is doing financially and if it can support the debt from an acquisition. Most acquisitions are based around the structure of a term loan/ cash flow loan to facilitate the purchase.
The cash flow of your business is a sign that finances are managed well, and profit margins can help support the acquisition.
If the target company is facing cash flow issues there will be challenges around accessing the acquisition loan.
Bottom line? Acquisition loans are not a realistic way to save a struggling business. A business acquisition loan will not be approved if the current enterprise is struggling financially and cannot be held up as a viable turnaround candidate.
The cash flow of your business is a sign that you are managing your finances well, and having enough profit margin means it can handle an acquisition.
FINANCING THE BALANCE SHEET
Business acquisition loans involve the purchasing of a business and then using the assets and cash flows generated by those assets as collateral. The value of the collateral of a business should be carefully analyzed, in some cases, some assets may benefit from a formal appraisal of current market values or replacement values - the ability to demonstrate to lenders the value of assets , including intangible assets is key in order to show lenders what assets might be valuable enough to offer up as a guarantee if needed!
DO YOU NEED A SOLID BUSINESS PLAN ( SPOILER ALERT - YES!)
When applying to obtain financing for a business loan, you will need to submit an in-depth business plan detailing the current strategy and future plans of your company. This detailed explanation can help determine if any changes or additions are necessary before transitioning over to your ownership.
A lender will be looking at all of the information in order to make sure debt can be repaid. Information around new strategies you will have going forward is key and a professional plan will have accurate and conservative financial projections.
With a detailed business plan and future financial projections, you can ensure that your loan application is fully documented. The majority of lenders will often downgrade the projections given that many entrepreneurs will often use ' hockey stick' type sales projections that are unrealistic!
Our advice from here at 7 Park Avenue Financial - make sure the numbers are on your side!
Remember also that a lender will consider how the work experience of future business owners contributes to the future success of a company.
THE BUSINESS VALUATION PROCESS
To understand the value of a company, you need to determine appropriate valuation measures around earnings before interest, taxes, depreciation, and amortization (EBITDA) plus any adjustments for non-recurring expenses or revenue. That latter process is called normalizing the financials - allowing your to showcase post-acquisition costs realistic to your own expenses going forward.
The business valuation process starts by looking at both tangible and intangible aspects of your company, as well as outside factors. This is done to determine an accurate price for buying a firm that will serve as the basis for loan approval within the industry you operate in.
Your lender might ask you to conduct a formal valuation of your business in order for them to determine an appropriate price.
The valuation information you provide will depend on the type of business and how it operates. For example, if your company sells goods online then providing financial statements from last year's tax return and bank statements might be sufficient to showcase its revenue streams and cash inflows.
Often schedules of any current debt are required, as well as agings of accounts payable, accounts receivables, etc.
UNDERSTANDING THE TYPES OF BUSINESS LOANS AVAILABLE FOR YOUR ACQUISITION NEEDS
In every transaction, there are typically always some key types of financing used to successfully facilitate a business purchase. Traditional terms loans from banks and traditional financial institutions provide low-interest rates and longer terms and amortizations.
Some purchases in the SME Commercial finance sector of the economy are funded by Government loans from Industry Canada's Canada Small business financing program or successfully meeting BDC loan requirements via Canada's crown corporation non-bricks and mortar bank with loan payments structured to the purchase.
Seller financing will often fill the gap for businesses struggling to complete total finance of the acquisition price, while asset-based lenders and equipment finance companies can provide key financing for equipment, fixed assets, and technology finance needs, as well as business lines of credit and working capital bank loans for ongoing day to day operations.
HOW TO FINANCE A BUSINESS ACQUISITION
THE ACQUISITION TERM LOAN - A traditional business term loan is a fixed interest rate and predictable monthly payments. Term loans are the most common loan type for business acquisition since they fit in well with the typical cost and the long-term nature of purchasing an existing business. However, bank lenders will have high standards for your business acquisition deal in order to fund your term loan with appropriate debt payments.
GOVERNMENT LOANS - When it comes to financing your business, the government has some of the lowest interest rates around. And their long-term loans are perfect if you don't qualify for a bank term loan. Many small business owners use the SBL loan to buy franchises based on easier qualifications.
THE SELLER FINANCE STRATEGY - Seller financing is a popular way to purchase businesses, and it can be used in conjunction with traditional commercial lending. The funds don't usually cover the entire cost of buying your new business but they may help you make up some ground so that financing can be completed.
The seller financing option is a creative, novel way of getting business financing /business purchase credit. Seller financing is a great way to get your business up and running without taking on any more external debt than necessary.
EQUIPMENT FINANCING/REFINANCING ASSETS - Equipment loans are used as a great source of financing in business acquisitions. A small business equipment loan can be used for virtually any equipment need—from computers to production machinery, to vehicles, and more.
To ensure you are successful in putting forth the right loan package you should be able to provide and demonstrate all the appropriate lender requirements - Here at 7 Park Avenue Financial our loan packages prepared for clients include, but are not limited to:
Owner bios, personal credit histories, business bank statements and financial statements from a historical and interim perspective, debt schedules, a business plan/marketing plan, substantiation of valuation, collateral and cash flow descriptions and summaries, and appropriate legal and purchase contracts, including a letter of purchase or intent.
CONCLUSION: BUSINESS ACQUISITIONS / BUSINESS PURCHASE LOAN SOLUTIONS
When it comes to making a successful acquisition, we've shown the right financing structure can be key. A critical part of negotiating this optimal mix is understanding all options so you know what works best for your company in the years ahead and how ownership will transition smoothly.
Speak to 7 Park Avenue Financial, a trusted credible and experienced Canadian business financing advisor. We take the time to find out about your business acquisition needs while providing a finance solution tailored just for you.
Understanding the right financing structure for your company is important. You want to make sure that you are accessing the right combination of funds to allow for an easy ownership transition and position the business well in the years ahead.
FAQ: FREQUENTLY ASKED QUESTIONS
What type of loans and financing to buy a business in Canada can be used to buy an established business?
Numerous financial solutions can be accessed to facilitate a business purchase. More commonly used finance methods include competitive interest rates from traditional bank loans/term loans, government federal loans under the federal small business loan program, BDC loans, business credit union financing, seller notes from the current business owner, as well as ass et-based lending solutions.
What is the required down payment/equity financing contribution required to buy a business?
When purchasing an existing business, you may need to offer a down payment. The percentage varies depending on various factors including transaction size. Anywhere from 10% or 30% of the purchase amount will often be required as your equity contribution.
Click here for the business finance track record of 7 Park Avenue Financial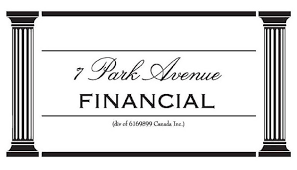 ' Canadian Business Financing With The Intelligent Use Of Experience '
STAN PROKOP
7 Park Avenue Financial/Copyright/2023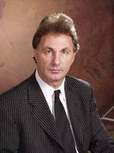 Stan Prokop is the founder of 7 Park Avenue Financial and a recognized expert on Canadian Business Financing. Since 2004 Stan has helped hundreds of small, medium and large organizations achieve the financing they need to survive and grow. He has decades of credit and lending experience working for firms such as Hewlett Packard / Cable & Wireless / Ashland Oil