ARE YOU UNAWARE OR DISSATISFIED WITH YOUR CURRENT BUSINESS FINANCING OPTIONS?
CALL NOW - DIRECT LINE - 416 319 5769 - Let's talk or arrange a meeting to discuss your needs
EMAIL - sprokop@7parkavenuefinancial.com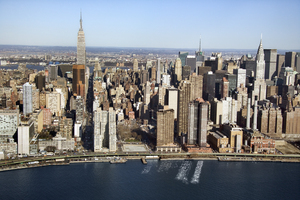 BUSINESS ACQUISITION LOANS
Buying a business in Canada is the perfect way to quickly a client base, increase the existing capacity of an established business or company, or gain access to new markets - Some entrepreneurs even focus on acquiring a competitor or supplier!
Acquisitions are a part of business life, but how does the financing of the business purchase work. In some cases, a company is too small for some lenders to consider an acquisition deal, but that doesn't mean there isn't a business financing solution.
Combining an existing company with another in an effort to expand is also a great way of increasing your current business's success. However, if you want the acquisition to be successful ensure you are working with a business financing expert.
Numerous critical issues around your financing need to be addressed, including appropriate funding for fixed assets, and in some cases company owner commercial real estate. Long-te rm financing of certain assets will be very beneficial in the long run - at the opposite end of the spectrum if the business has intangible assets that can sometimes, but not always, be a challenge.
THE RIGHT CAPITAL STRUCTURE IS KEY
The right capital structure will position your business for continued growth and make the transition around the business purchase smoother while presenting more opportunities for success.
The right financing structure can make all the difference. When you're buying a company, it's important to understand how each type of loan works and find that perfect mix for your needs to help guarantee future success.
WHAT TYPE OF FINANCING DO YOU NEED?
Financing will often come down to either term financing of some sort, or cash flow financing.
UNDERSTANDING WHAT LENDERS ARE LOOKING FOR
Cash flow financing allows businesses that do not have sufficient tangible assets or significant intangible ones to finance an acquisition. This type of debt is based on the company's capacity for debt service and interest coverage, which is essentially judged by its performance in past years as well as through projected future results
A reasonable acquisition price based on the valuation method used is key to any business purchase. The company must also have proven capacity to generate enough profit so it can cover both debt service obligations and the need for future capital expenditures as deemed by competent management!
PUTTING THE VALUATION ON THE BUSINESS YOU ARE PURCHASING
One of the first tasks when trying to buy a company is determining its value. This can be difficult because there are many factors that go into measuring how profitable a company has been or can be, To accurately represent future cash flow and earning potential a buyer needs to carefully ' normalize ' the financials to reflect new ownership - Here is were really detailed 'micro analytics ' around your due diligence pays off! In many cases averaging a number of years of cash flow generation is a good tool to employ.
In many cases, particularly in larger transactions sellers or buyers may enlist the help of a professional business valuator, commonly known as a chartered business valuator. Anyone with proper experience will look at performance around operating cash flows, rates of return, return on investment, all of which can be tied to the growth potential of the business.
Every industry or economic sector in Canada has its own issues around competitiveness, profits, and the need for additional assets or technology. In some cases, a business may have recurring revenue, which is almost always viewed as a plus.
As a buyer, you want to get a recent return on your business at an acceptable purchase price/valuation.
There is no single perfect way to determine the value of your target company, but you can often use cash flow as a starting point. Other areas to focus on are depreciation policies, taxes, and the timing of expenses. In some cases, major investments made recently will have long-term benefits seen later on down the road.
BUYER COMMITMENT / DOWN PAYMENT: YOUR EQUITY CONTRIBUTION
The equity portion you put into the business of course decreases the amount needed to be borrowed, and demonstrates your commitment to your deal, as well as helping to lead to a successful acquisition.
SENIOR DEBT - THE MOST CRITICAL ASPECT OF YOUR FINANCING
The senior lender in any acquisition deal provides a loan that is secured on the assets of your company. While this amount may not be fully guaranteed by specific items, it's called senior debt because there is a first charge on all assets - In Canada lenders typically register a ' GSA ' ( general security agreement ) giving them a first charge/priority on present and future assets via the loan agreement and its stringent loan requirements from traditional financial institutions.
CHOOSING THE BEST BUSINESS ACQUISITION LOAN FOR YOUR NEEDS
Senior lenders have priority over other creditors when liquidating a business and will most often have in place certain restrictive terms and conditions of repayment - these are called covenants and often involve certain ratios in the financial statements.
VENDOR FINANCING: THE SELLER NOTE SOLUTION VIA THE CURRENT BUSINESS OWNER
It's not uncommon for sellers to help finance their purchase with a note, sometimes referred to as a seller note or ' VTV ' - Vendor take back.
The seller agrees that they will be paid back over time, and in many cases, this is done through an incentivized deal where there are bonuses or other incentives offered.
This financing, also called an ' earn-out ' is a popular way for buyers to compensate sellers of a business, It is sometimes based on how much profit or loss a company produces during the repayment period.
Vendor notes offer a lot of benefits for buyers because they don't come with many conditions similar to senior lender conditions and the interest cost is usually low. Plus, if purchasers run into trouble repaying the vendor will still often be cooperative.
CLOSING THE GAP - THE MEZZANINE FINANCING SOLUTION
Mezzanines financing, also called cash flow finance, can be a flexible option for those looking to fill any gaps in their finances of business purchase in order to achieve the optimal financing structure.
Mezzanine funding can be an excellent solution for bridging the gap between buyer investment and any available financing from bank loans as an example. The interest rates can be lower than those on traditional loans, which makes this type of deal more attractive in certain cases. Typical structures are 3-5 year term amortizations.
Mezzanine financing is sometimes called 'patient financing ', as the company needs to have their cash flow available for repayment of senior lenders while they execute on a growth strategy.
GOVERNMENT LOANS FOR A BUSINESS PURCHASE
Borrowers will find that not all banks or lenders they might deal with for traditional bank loans will be keen on providing loans for business acquisitions - this will include a business-oriented credit union also - Personal finances should be in order with a good credit history, credit score.
CHECK YOUR ELIGIBILITY
For smaller transactions, the Canada Small Business Financing Program 'CSBFP ' will finance the purchase of existing businesses, including franchise financing. Talk to the 7 Park Avenue Financial team on how this type of program works, including eligibility criteria and info on loan payments tailored to your transaction size. This is a term loan and is based on your historical and forecasted cash flow and your ability to make the debt payments.
No personal assets are taken in government small business loan financing.
Financing options for government loans can include: long-term loans based on the value of fixed assets such as land or buildings but 'SBL Loans' do not finance working capital, intellectual property, or leverage existing resources,etc. Talk to the 7 Park Avenue Financial team about the Business Development Bank solutions in this area also. Many prospective small business owners will find government loans a suitable solution.
ASSET-BASED LENDING / LEVERAGING THE ASSETS!
Leveraged buyouts and asset-based financing solutions are quite common as business acquisitions for firms with substantial assets relative to financing needs. In this financing structure, you leverage assets (equipment or property, accounts receivable / inventory ) to finance the acquisition with a commercial loan, typically via a non-bank lender
Seller financing can also be utilized in these types of ' ABL ' deals
DO...YOUR DUE DILIGENCE!
Due diligence means that you should be carefully examining, among other things, a company's financial statements, income tax returns, and other information in order to make an informed decision around your business purchase.
The value of tangible assets (equipment, inventory, buildings, etc.) should be properly adjudicated and as a buyer, you should request everything that has a material impact on the business before making an offer. Focus on profits, and the ability to forecast reasonable growth potential as well as areas for potential improvement. Incorporate such ideas into a detailed business plan with proper financial projections that can be defended and are conservative and realistic in nature. 7 Park Avenue Financial prepares business plans that meet and exceed the requirements of banks and non-bank commercial lenders and finance companies.
A proper level of due diligence will make your purchase offer more sound and appealing to a lender/lenders.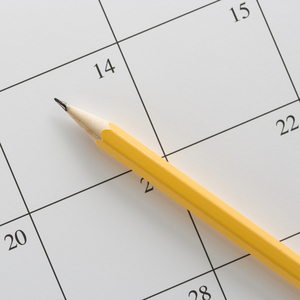 POST-ACQUISITION FINANCING NEEDS?
Financing Operations upon the Purchase: The purchase of a business always comes with some level of future financial needs and consideration to obtain financing. You will have multiple options for financing operations after purchasing your new company: cash reserves or self-funding, business lines of credit, sales leasebacks, etc. Business credit cards or a business line of credit are useful for businesses with immediate access to funds at a set limit and you only pay interest on funds you draw.
Invoice financing is an arrangement that allows a business to finance its business sales via the financing of invoice receivables. It's mostly used by small businesses for the purpose of improving working capital and cash flow position without a term business loan. There are two main solutions - traditional factoring and Confidential Receivable Financing.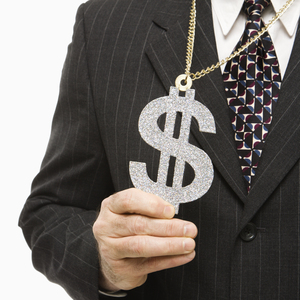 CONCLUSION - BUSINESS ACQUISITION FINANCING
T

ALK TO THE EXPERTS
Let the 7 Park Avenue Financial team, a trusted, credible, and experienced Canadian business financing firm who wants to be your partner in financing for your loan application. We will demonstrate customized solutions tailored uniquely to your business purchase needs and requirements around the target business credit score, so that you can have peace of mind knowing your investment and optimal loan structure will lead to business success, without surprises. Guaranteed the ability to secure financing for the business acquisition you are contemplating.