YOUR COMPANY IS LOOKING FOR A BUSINESS LOAN!
CASH FLOW LOANS AND BUSINESS LINES OF CREDIT
You've arrived at the right address! Welcome to 7 Park Avenue Financial
Financing & Cash flow are the biggest issues facing business today
ARE YOU UNAWARE OR DISSATISFIED WITH YOUR CURRENT BUSINESS FINANCING OPTIONS?
CALL NOW - DIRECT LINE - 416 319 5769 - Let's talk or arrange a meeting to discuss your needs
EMAIL - sprokop@7parkavenuefinancial.com
7 Park Avenue Financial
South Sheridan Executive Centre
2910 South Sheridan Way
Suite 301
Oakville, Ontario
L6J 7J8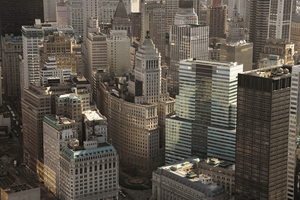 When businesses enter into bank loans or other institutional loans the payments are, 99% of the time fixed and specified. The business owner and financial manager must ensure those payments can be made. If the company has over-relied on debt it is viewed as high leverage by the lender and challenging therefore to get a small business cash flow loan or line of credit.
A TOOL TO DETERMINE DEBT AND CASH FLOW SUPPORT
So how can a business owner determine if the company has the cash flow to support the debt? More importantly, how does the lender do that calculation?
The calculation that banks and other term lenders focus on is called 'Times Interest Earned '. The business owner (and the banker) can calculate that formula very simply.
The Times Interest formula is calculated as follows:
Net profit before taxes, plus interest expense / divided by interest expense
The calculation becomes an absolute number. If the number is in fact '1 'that means that the company has in act made just enough to pay the exact interest expense for the year. We would point out that this calculation is always usually done on an annual basis.
So is '1' the magic number? The answer is no, and the answer should be intuitive to the business owner. That is because a times interest of 1 means there is absolutely no cushion for anything going wrong, and all business owners know about Murphy's Law!
So if earnings decline or if the company takes on additional debt our ' times interest earned ' number becomes unsatisfactory - that is to say that we have determined there is not sufficient cash flow to service the debt.
DEBT LEVELS VARY BY INDUSTRY
We have determined '1' is not a great number then, well what is? The answer, as in many facets of business, is of course 'that depends '. Many industries differ and there is not really any specific number that is viewed as the Holy Grail by lenders. What we have found though that higher is better than lower. When the number is hovering around 1 both the business owner and the lender, should and will, respectively, have some concern.
TAX AND ACCOUNTING ISSUES
We point out also that income, as a key component in our calculation varies between companies in final calculation re tax rate and other accounting adjustments. Some lenders and business owners also add deprecation to the profit because it is not a real cash expense.
RELATIONSHIP OF CASH FLOW TO DEBT
Another quick calculation business people can perform is to calculate the cash flow number as a percentage of debt. This calculation is often done by lenders to ensure the long-term debt is not being misused. If a company has a high percentage of total debt to cash flow it should be a strong indicator to the company owners that growth will be constrained, as all cash is going to debt, not growth. Therefore new equipment, inventory, receivables, etc. will suffer in terms of growth.
POSITIONING YOUR COMPANY WITH LENDERS
In summary, business owners, by doing actual current calculations, as well as projections, can easily calculate their 'times interest earned' and cash flow as % of debt. This will allow the business to position loan repayments positively with their lenders, at the same time providing them with insights into how the bank or other lender will view payment capability. Having up to date financial statements is key to any business loan process, as well as your agreement to deliver on a probably personal guarantee request.
CONCLUSION
Small business owners are continually looking for a small business loan - whether it's a business line of credit dependant partially on your credit score or asset-based short-term loans with interest rates commensurate with your credit quality all these solutions require knowledge of the relationships of key parts of your balance sheet. Some solutions such as merchant advances for small businesses are unlike a term loan solution and can help the business owner be successful in cash flow lending solutions.
Whether its a business line of credit or a cash flow advance liquidity is key to moving your business forward on a day to day basis. The small business owner's search for working capital is pretty close to never-ending. Cash flow financing, whether its business credit related to the type of loan you are looking for in a short term funding need or a long term goal is key to business success.
Some firms address short term needs via a business credit card which is a temporary solution to long term needs. The application process for online lenders for short term working capital loans and merchant cash advances has never been quicker - but they come with higher interest rates and are a short term solution to the credit crunch your firm might be in.
Traditional bank loan options can often be addressed by asset-based lending services geared to your liquidity and capital needs. Accounts receivable solutions are the most popular in today's business loan environment when it comes to alternative financing.
Seek out a trusted, credible and experienced Canadian business financing advisor with a Track Record To Ensure your firm qualified for the right business loans in Canada, traditional or alternative.
Click here for the business finance track record of 7 Park Avenue Financial



Stan Prokop
7 Park Avenue Financial/Copyright/2020/Rights Reserved