YOU ARE LOOKING FOR SBL SMALL BUSINESS GOVERNMENT LOANS!
CANADIAN SMALL BUSINESS LOAN SOLUTIONS
You've arrived at the right address!
Welcome to 7 Park Avenue FinancialFinancing & Cash flow are the biggest issues facing business today
ARE YOU UNAWARE OR DISSATISFIED WITH YOUR CURRENT BUSINESS FINANCING OPTIONS?
CALL NOW - DIRECT LINE - 416 319 5769 - Let's talk or arrange a meeting to discuss your needs
EMAIL - sprokop@7parkavenuefinancial.com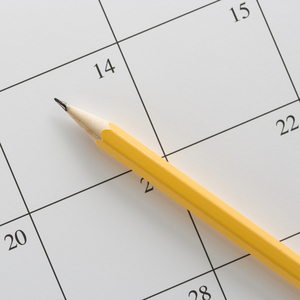 SBL government loans. I guess you could call us a fan, even a super fan. The word fan comes from the root word ' fanatic, 'denoting an 'enthusiastic devotee.' Business Loans from Government for financing or grants should always be checked out regarding their numerous benefits.
The Canada small business financing program, as well as some other government programs such as SR&ED, helps small businesses access loans by sharing the risk with financial institutions. Loans can be used for commercial space purchases or improvements, equipment purchases, and improvements of leased established spaces.
THE CANADA SMALL BUSINESS FINANCING PROGRAM - GOVERNMENT LOANS FOR SMALL BUSINESS
So why is the Canada small business loan the recipient of our full support for great financial assistance? Let's try and preach to some of the potential unconverted as to why this solution is part of Canada's solid economic development plan for thousands of businesses every year.
The Canada Small Business Financing Program has backed over 56,000 loans to small businesses for $10 billion dollars since 2006 for eligible project costs and purchases for their business purposes. It is important for borrowers to understand differing maximum finance amounts based on business revenues and what qualified for funding.
WHAT ARE THE ELIGIBILITY REQUIREMENTS FOR GUARANTEED LOANS?
More and more businesses in Canada, new and established, are seeking loans backed by the government. Talk about a great co-signer! And remember that we are talking about a loan, not a grant. We're always being asked about 'grant money'... free money in essence
We're sure it's out there somewhere, we just haven't found it, and we're equally believers in the ' there is no free lunch ' concept!
HOW DO YOU QUALIFY FOR A GOVERNMENT SMALL BUSINESS LOANS THAT ARE FEDERALLY GUARANTEED BY THE GOVERNMENT OF CANADA
The SBL loan is a great choice for business when you're in a tough economy; it's all about choosing the right lender under the program and ensuring you know some basic rules and regulations that allow you to qualify for the total amount that you need/qualify for the program.nd regulations that allow you to qualify for the total amount that you need/qualify for the program.
We feel quite strongly that every Canadian business owner can actually do a great job pre-qualifying themselves in advance and then work with a primary financial institution that works with the program and is familiar with the program.
Let's recap some of those basic qualifications. They include being a Canadian citizen or being eligible to borrow in Canada legally. That's just common sense. Although you only have to guarantee 25% of the loan personally, that comes with the understanding that you have a reasonable personal credit history.
In Canada, the credit bureaus work on a 'scoring ' basis, and for purposes of small business government loans, you should at least have a score of 650 as part of the required loan application and supporting documents.
The financial institution that will provide funding will then disburse the funds and register the loan, which is when you receive what you've been waiting for. Loans are structured as term loans, typically with a 2-5 year term amortization for repayment terms.
The Canadian government is providing a program that assists small businesses or start-ups. In order to qualify, the business must have less than $10 million in annual revenue and cannot be involved with farming activities.
The questions of rates and structures always come up in connection with questions from clients. Interest rates are ultra-competitive given that your business is either completely new or has under 5 Million dollars in revenue (That's the revenue cap under the program).
RATES AND FINANCING COSTS OF THE GOVERNMENT LOAN / SMALL BUSINESS LOAN
Competitive terms and interest rates on the SBL Government loans from business programs from participating financial institutions are 3% over the prime rate. A small government fee can usually actually be added to the financing of the loan. What small, new, or growing company isn't looking for low-interest loans generally not available from a financial institution for the overall credit quality of a start-up or early-stage business.
While 'interest-free loans ' are not available, in some cases, payments can be deferred.
BUSINESS PLANS ARE IMPORTANT!
Any business financing application has strong elements of one thing - and that's common sense questions. Therefore, you should be prepared to address some very basics, including a resume or bio on yourself, a description of your business, and a cash flow repayment plan (that's critical).
Additionally, some supporting documents are required, all of which, in our opinion, are again very ' common sense ' oriented. They include a copy of your tax return, your incorporation data, a premises lease, etc. At 7 Park Avenue Financial, we strongly recommend that clients have a strong business plan in place - and often, we will prepare business plans for the client.
WHAT CAN AND CANNOT BE FINANCED UNDER THE GOVERNMENT GUARANTEED LOAN PROGRAM?
It's a great idea also to have a clear idea of the financing you are requesting. The three categories of assets and eligible purchases that can be financed under the program are equipment, leasehold improvements and real property improvements, and real estate for both new and existing businesses.
In 2022 major additions were made to the program including cash flow loans and lines of credit and the financing of intangible assets. The new maximum loan amount is 1.1 Million $.
You also need to inject a minimum of permanent equity, affecting your ' down payment ' of 10% of your total borrowing. Even non-profit/not-for-profit organizations are now able to participate in the program. Refundable tax credits are typically funded for Canadian businesses under Canada's SR&ED program, not the SBL loan program. Banks will often add business credit cards to the loan approval on final credit approval, as well as online banking access of course.
Borrowers should be aware of a registration fee which can also be financed within the loan. Farming businesses are not eligible for this specific program.
CONCLUSION
For more information, it's strongly recommended that small businesses in Canada investigate the power of the Canada small business SBL loan. Let our team help you with the application process, as well as prepare a business plan that is both required and recommended.
You might find you will become a super fan also! Speak to 7 Park Avenue Financial, a trusted, credible, and experienced Canadian business financing advisor, for help with this great program to expand revenues for your products and services, as well as additional information on small business loan programs from non-bank lenders and alternative financing outside of government loans.
FAQ: FREQUENTLY ASKED QUESTIONS
What Amount can be borrowed under the Government of Canada SBL LOAN
The loan maximum is 1 Million Dollars for any single borrower - No more than $350,00 can be used to purchase leases or new equipment and improve the leased property. The program does not cover operational cash flow requirements such as lines of credit, working capital, etc.
What can you use a government small business loan for?
If you need to finance a commercial vehicle, hotel or restaurant equipment, computer software, hardware for telecommunications purposes, and production equipment costs associated with funding eligible expenses to buy a franchise business then the government SBL loan is a solid source of financing that can help. Real estate can also be financed under the program
Can a Canadian get an SBL loan in the U.S.
Non U.S. citizens such as a Canadian can qualify for an SBL loan if they have permanent residence status or if they have a ' green card' - Other restrictions under the program may apply such as credit history, collateral, etc.
Can you borrow from the government?
Government loans in Canada under the Canada Small Business Program are guaranteed to the participating financial institutions by the government of Canada via Industry Canada.