YOUR COMPANY IS LOOKING FOR START UP FINANCING!
You've arrived at the right address! Welcome to 7 Park Avenue Financial
Financing & Cash flow are the biggest issues facing business today
ARE YOU UNAWARE OR DISSATISFIED WITH YOUR CURRENT BUSINESS FINANCING OPTIONS?
CALL NOW - DIRECT LINE - 416 319 5769 - Let's talk or arrange a meeting to discuss your needs
EMAIL - sprokop@7parkavenuefinancial.com
7 Park Avenue Financial
South Sheridan Executive Centre
2910 South Sheridan Way
Oakville, Ontario
L6J 7J8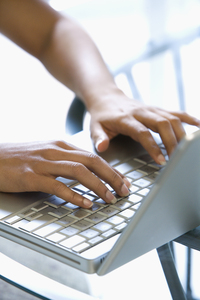 Business start-up financing in Canada. Whether it's traditional, alternative or just plain creative Canadian entrepreneurs want to know some of those ' basic rules' for ' cracking the code' to loan funding and finance success. Let's explore some of those methods - and by the way, some of these solutions can also help you grow an existing company.
ARE YOU LOOKING FOR ' REAL WORLD' FUNDING SOURCES
It's no secret that many business owners feel the door has closed on their chances of getting business loans and the financing they need. Is that necessarily the case? It certainly doesn't have to be when it comes to a number of funding sources that allow you to access real-world funding when you know what's available and who to work with when starting a business or growing one.
DO CANADIAN BANKS PARTICIPATE IN FINANCING ENTREPRENEURS IN THE SME ECONOMY?
Canadian banks widely tout their offerings and expertise in business financing. However where the rubber hits the road is when the entrepreneur slowly realizes the capital he or she needs is harder to get and feeling scarcer all the time. Keep in mind that Canadian banks are highly regulated and have conservative lending policies that have allowed them to be among the best-run banks in the world - much to the chagrin of entrepreneurial risk-takers!
FINANCING A COMPANY WITH YOUR OWN RESOURCES?
Business owners can of course dip into personal savings and assets to fund their business. This is typically done by tapping into home equity and registered savings plans. That is certainly not optimal, and always against our own preaching to clients relative to separating your business life from your personal finances.
DIFFERENT FINANCING SOURCES MAY MAKE UP YOUR FINAL CAPITAL STRUCTURE
The hard reality of startup funding is also that quite often not one single source of funding will get you all the loan financing you need. It might in fact come from a variety of sources, when, cobbled together, allow you to reach start-up nirvana.
YOU NEED A BUSINESS PLAN AND CASH FLOW FORECAST!
That brings up the point of proceeding with your business venture when in fact you don't have the necessary funds you need. It can certainly be a double-edged sword when you are unable to execute your promised business plan or vision. At 7 Park Avenue Financial we prepare business plans for our clients that meet and exceed the requirements of banks and commercial lenders.
DEBT FINANCING VERSUS EQUITY FINANCING
We're primarily talking about debt financing here - equity financing on the other hand might be available from angel investors, friends and family, even that rare breed, the venture capitalist. If there are some basic rules for start up financing they often are somewhat non-financial in nature - it's simply maintaining our patience, flexibility, and the ability to downsize some of those earlier lofty goals.
THE GOVERNMENT OF CANADA SMALL BUSINESS FINANCING PROGRAM
A fundamental resource for start up success in Canada is in fact the bank, but it's not what you think. We're talking about the government small business loan, aka the ' SBL '. While many SBL applicants may not become some of the largest corporations in Canada they can finance and grow a successful, profitable business in the SME (small to medium enterprise) sector in Canada. Many franchises are financed via the Government Of Canada Small Business Loan Program.
WHY DOES THE CSBFL PROGRAM HAVE SUCH APPEAL
The SBL loan has a lot of appeal to the start up. It includes :
An attractive interest rate that is commensurate with start-up credit quality (let's be honest - that's minimal!), long amortizations,
No repayment penalties
A personal guarantee that is limited!
No personal assets are collateralized
You can in fact approach a bank for a traditional (non SBL) bank loan, but be prepared with a solid business plan, demonstrable strong personal credit and collateral, and copies of purchase orders or contracts that make sense to a Canadian chartered bank.
THE DANGERS OF MIXING PERSONAL CREDIT AND BUSINESS CREDIT!
Many entrepreneurs finance some or all of their startup with credit cards, both business and personal. While rates can in fact be attractive a real danger exists when problems arise and a personal credit crisis ensues, often taking years to correct. Nevertheless, a good credit score is always a must for the majority of small business financing, including a line of credit
CREATIVE WAYS TO FINANCE A START UPS
There are some creative ways to finance startups - they include royalty agreements or loans from strategic suppliers. In general, suppliers are a valuable part of your start-up loan consideration, as their capital via terms they extend is in fact real cash flow.
Even SR&ED tax credits can be financed for real cash flow, allowing you to recover early-stage R&D expenses, and augment your current working capital and accelerate the growth of your products or services.
Other more creative situations include business incubators, and even the new kid on the block - crowdfunding - many firms are simply not candidates for venture capital in early stages
CONCLUSION
So, can you crack the code on small businesses and start-up financing? Numerous realistic and viable options are available, as we have shown. Some work great, some work well in connection with others. Seek out and speak to a trusted, credible and experienced Canadian business financing advisor who can assist you with your loan and funding needs for any new or early-stage venture.
Click here for the business finance track record of 7 Park Avenue Financial


Stan Prokop
7 Park Avenue Financial/Copyright/2020/Rights Reserved