YOUR COMPANY IS LOOKING FOR A GOVERNMENT GUARANTEED LOAN!
ACCESSING THE GOVERNMENT OF CANADA SMALL BUSINESS FINANCING PROGRAM
You've arrived at the right address! Welcome to 7 Park Avenue Financial
Financing & Cash flow are the biggest issues facing business today.
ARE YOU UNAWARE OR DISSATISFIED WITH YOUR CURRENT BUSINESS FINANCING OPTIONS?
CALL NOW - DIRECT LINE - 416 319 5769 - Let's talk or arrange a meeting to discuss your needs
EMAIL - sprokop@7parkavenuefinancial.com
7 Park Avenue Financial
South Sheridan Executive Centre
2910 South Sheridan Way
Oakville, Ontario
L6J 7J8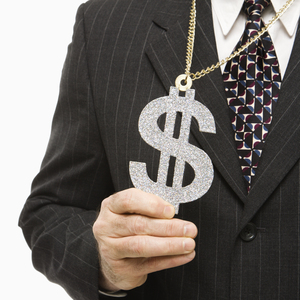 Government-guaranteed business loans in Canada are unique and are important from providing financing to small businesses in Canada. (The program defines ' small ' as any new business with fewer than 10 Million dollars of actual or projected revenue)
UPDATES ON SOME CHANGES TO THE PROGRAM
Recent changes to the small business financing loan program are intended to ' enhance' the program's level of attractiveness, eliminating some of the ' design flaws' associated with the program in the past.
WHO SPONSORS AND ADMINISTERS GOVERNMENT LOANS IN CANDA
Financial assistance via an ' SBL Canada ' financing comes under the jurisdiction of INDUSTRY CANADA. Somewhat misunderstood by many potential borrowers is that the program is delivered ' by our Canadian chartered banks.
WHO USES GOVERNMENT LOANS IN CANADA
The successful funding of start-up and smaller existing businesses in Canada is a cornerstone of the program's success - with anywhere up to approximately 8000 businesses being funded annually. The government, via the Industry Canada ' CSBF ' program, is a guarantor of a large part of the financing you receive under the loan proceeds. The maximum loan amount has been increased to 1 Million dollars, although assets and leasehold improvements can be financed to a maximum of 350k.
SBL'S ARE NOT A CASH FLOW OR WORKING CAPITAL LOAN
Contrary to popular belief, the loan is not a cash flow loan, and the asset categories as already mentioned are equipment, leaseholds, and real estate.
FARM BUSINESSES HAVE AN ALTERNATIVE GOVERNMENT LOAN PROGRAM
Farming businesses in Canada have a separate version of the program particularly suited to the agriculture industry.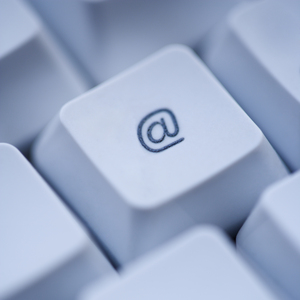 ONE CRITICAL KEY TO BEING SUCCESSFUL IN GOVERNMENT LOANS!
A part of the challenge for being successfully funded under the program is that our banks tend to interpret the loan guidelines differently. So finding an experienced banker or Canadian business financing advisor is key to success.
WHAT DO SBL LOANS FINANCE?
Commercial loans in Canada for start-up or simply smaller businesses are often difficult to obtain. So the ability to finance equipment, leaseholds, computers, software, and even real estate under the program is a tremendous boon to Canadian borrowers in the SME (small to medium enterprise) market.
PROGRAM RATES AND TERMS AND CONDITIONS FOR GOVERNMENT LOANS
SBL loans in Canada are structured as term loans. Amortizations are generous and are typically in the 3-7 year range. Interest Rates under the program are only 3% over prime rate, which provides an attractive interest rate alternative to those firms seeking alternative financing, which would typically come at much higher rates. There is a registration fee for this business loan, and many start ups are well suited to apply for this type of financing.
While government-guaranteed loans ("SBL " ) are typically used for legally incorporated companies, it is in fact also available for registered partnerships and proprietorships.
RISK SHARING BENEFITS THE BORROWER
Given that the bank and the government share the loan risk, the program is also very attractive to entrants into the Canadian franchise industry.
HOW TO QUALIFY FOR GOVERNMENT LOANS IN CANADA
Positively approaching the loan submission helps guarantee financing success. You or your advisor should ensure a business plan or exec. summary is available, along with information on mgmt, an opening balance sheet, and a cash flow projection. (Loans are repaid from cash flow!) 7 Park Avenue Financial prepares business plans that meet and exceed bank and lender requirements.
The business owner's credit history and personal credit score must also be satisfactory when qualifying for the program.
CAN YOU BUY A BUSINESS WITH THE GOVERNMENT SBL LOAN?
Don't also forget that you may buy a complete existing business via SBL Canada loans. Many franchise financing loans are done under the program - which is a huge benefit for new franchisees.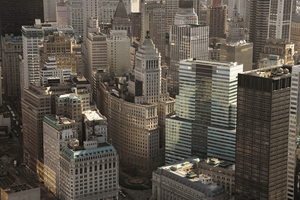 CONCLUSION
Small business financing is a challenge - no argument there! When traditional bank or commercial financing is not attainable, seek out and speak to a trusted, credible and experienced Canadian business financing advisor who can help you eliminate those ' design flaws ' of financing to ensure loan success.
Click here for the business finance track record of 7 Park Avenue Financial



Stan Prokop
7 Park Avenue Financial/Copyright/2021/Rights Reserved