YOUR COMPANY IS LOOKING FOR EQUIPMENT
FINANCING SOLUTIONS!
HOW AND WHY TO USE EQUIPMENT LEASING FOR ACQUIRING ASSETS FOR YOUR BUSINESS
You've arrived at the right address! Welcome to 7 Park Avenue Financial
Financing & Cash flow are the biggest issues facing business today.
ARE YOU UNAWARE OR DISSATISFIED WITH YOUR CURRENT BUSINESS FINANCING OPTIONS?
CALL NOW - DIRECT LINE - 416 319 5769 - Let's talk or arrange a meeting to discuss your needs
EMAIL - sprokop@7parkavenuefinancial.com
7 Park Avenue Financial
South Sheridan Executive Centre
2910 South Sheridan Way
Oakville, Ontario
L6J 7J8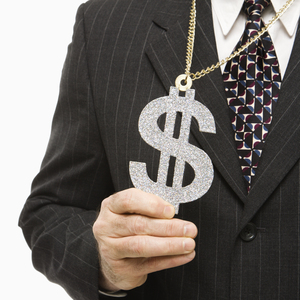 Equipment lease solutions aid in acquiring assets. Simple as that. It's a solution that's used by a majority of businesses in Canada and the U.S. alike. But can you get it wrong when it comes to an equipment leasing company choice? In some cases, any mistake in financing an asset properly costs your firm time and money. Let's dig in around how the leasing process can help your business!
HOW ARE YOU LEASING EQUIPMENT TODAY?
Whether you're a public company, a government entity, or even a start-up, it's still important to give serious attention to how you're leasing and asset, who you are dealing with. The rights and obligations you have in leasing equipment In Canada.
IT'S ALL ABOUT CONSERVING VALUABLE CASH FLOW
Leasing is all about cash flow conservation, so some solid cash flow planning around projected monthly payments relative to the asset's useful life.
THE LEASE VERSUS BUY CONUNDRUM
Naturally, no form of Canadian business financing is ' all inclusive ' and works all the time - so yes, alternative options exist. They include loans or rentals, although rentals are in effect a form of the ' operating lease ' solution. Knowing how you address the equipment at the end of your transaction is key to leasing success.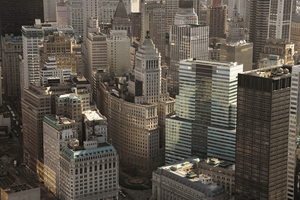 THE TERM OF YOUR LEASE IS IMPORTANT
Picking the right term is critically related to our cash flow and accurately determines the asset's life. While longer-term/amortizations are available, typical lease terms are 2-5 years in Canada. Certain heavy equipment/aircraft/production equipment etc, lends itself to much longer terms potentially.
In equipment leases, the end of the lease options is often forgotten or not addressed in your lease versus buy decision. In some cases, it's the most important part of your transaction - determining the final use and useful economic life of the asset you are financing via either a lease or a business loan.
WHAT IS THE INTEREST RATE IN LEASE FINANCING
It seems our clients always only want to talk about ' rate' ' interest rate' considerations on any transaction. That's all well and fine, but the actual terms of the lease and type and structure are considered much more important by experienced lessors. At the end of the day, your overall business credit quality (or lack thereof) will take care of the interest rate question, if only because the industry itself is very competitive these days!
COVERING OFF THE PERSONAL GUARANTEE ISSUE
It's that competitiveness that will allow you potentially negotiate critical customer concerns such as down payments that might be required, the dreaded ' personal guarantee,' or end-of-term options such as upgrading, returning, extending the lease.
THE CAPITAL LEASE IS THE MOST POPULAR LEASE OPTION
We initially talk to many of our clients to fully understand that ' capital lease' (i.e. lease to own) solutions are known as ' hell or high water ' contracts, requiring you to make all the payments under the lease - i.e. no early terminations, etc. The lease term you choose relative to the equipment's cost will determine your monthly payment based on your transaction's interest rate. Lease payments on a business loan or lease can easily determine if you know the asset's cost, the interest rate, the term, and the residual value.
WHO ARE THE EQUIPMENT LESSORS IN CANADA
Who, in fact, offers lease finance solutions in Canada. Leasing companies in Canada cover a broad spectrum of firms that lease equipment to the SME/SMB sector. You'd be surprised at the number of players; they include some of our Canadian chartered banks, independent commercial lease firms, captive organizations within certain large manufacturers, and niche players. In some cases, your lessor might be 100% Canadian; in other times, it might well be a subsidiary or division of a U.S. organization. (Not that there's anything wrong with that!) Companies offer equipment funding to allow your firm to purchase expensive equipment that otherwise might put a dent in your cash flow.
Note that both new equipment and used equipment can be financed. All types of assets/equipment/technology, and yes, even software, can be financed via equipment leasing companies in Canada for small businesses in Canada.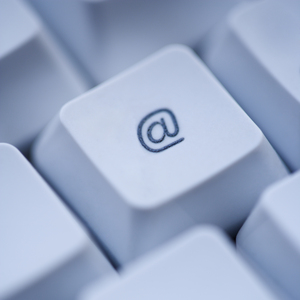 CONCLUSION
Is there anyone to guarantee you are aware of and selected the right lease structure and lessor when leasing equipment? One possible solution is to seek out and speak to 7 Park Avenue Financial; a trusted, credible and experienced Canadian business financing advisor who can ensure ' getting it wrong ' is not part of your equipment leasing options! Grow your business with the right type of asset financing!
Click here for the business finance track record of 7 Park Avenue Financial



Stan Prokop
7 Park Avenue Financial/Copyright/2021/Rights Reserved