Software Leasing And Software Financing : Saas Finance 101
Financing Software And Software As A Service Financing
YOUR COMPANY IS LOOKING FOR SOFTWARE LEASING AND SOFTWARE FINANCING & SOFTWARE AS A SERVICE FINANCE SOLUTIONS!
You've arrived at the right address! Welcome to 7 Park Avenue Financial
Financing & Cash flow are the biggest issues facing business today
ARE YOU UNAWARE OR DISSATISFIED WITH YOUR CURRENT BUSINESS FINANCING OPTIONS?
CALL NOW - DIRECT LINE - 416 319 5769
Let's talk or arrange a meeting to discuss your needs.
EMAIL - sprokop@7parkavenuefinancial.com
Benefits of Lease Financing In Your Software Acquisition & Subscription Requirements
Software leasing and software finance solutions for your investments into applications also come with often a significant expense. The cost of those solutions and the maintenance and support and updates around those products bring additional cost. The good news? Software can be leased and financed through the right software finance company. Discover why thousands of firms are financing software.
WHY LEASE SOFTWARE?
The reality is that many of the same similarities business owners recognize around equipment lease and finance come with the same benefits when you finance applications. The key? Using the right firm, as many firms are unfamiliar and therefore risk-averse to financing this business asset - an 'intangible.' A Leased software finance solution funds that intangible. The irony? Simply that contrary to popular opinion, software as an asset often has more value than a depreciating asset. Naturally, your business doesn't 'own' the financing applications, and the financing is simply a mechanism to pay for your investment.
NUMEROUS OPTIONS AROUND FINANCING SOFTWARE
Did you know that purchasing business software and financing that purchase comes with options? The rise of a software subscription model with regular monthly payments has become a staple and an alternative to a one-time costly purchase. Leading experts such as THE GARTNER GROUP have predicted a massive rise for years now in subscription-based software purchases.
CONSIDER THIS AS A PART OF YOUR SOFTWARE ACQUISITION STRATEGY
Bundling of associated services with your purchase can be costly - i.e. training, migrations, report design, etc. and interest rates have never been lower. The multi-year discount option saves money and locks your company in from future price increases. Software financing is predictable cash flow management that avoids unnecessary surprises in the capital budget process - financing technology needs to preserve bank and other business lines of credit. Other key points? The right to use the software comes with no right to the intellectual property surrounding the developer's rights in the code.
AN EXAMPLE OF SOFTWARE LEASING THAT WORKS!
A good example - Microsoft's Excel package. We use these spreadsheets at home or in the office, but Microsoft, of course, owns it. Industry statistics for equipment leasing in North America tell us that over 80% of companies in all industries utilize lease financing to acquire assets. But most business owners and financial managers think of lease finance as acquiring hard assets, so they have not considered the option of lease application software, cloud software, etc. New clients at 7 Park Avenue Financial can be forgiven for not considering leasing their software needs until we have explained the benefits!
LET 7 PARK AVENUE FINANCIAL SHOW YOU THE BENEFITS OF SOFTWARE FINANCING
If you are looking for a financing partner with expertise in financing technology and software, we have the solutions you require based on our multi-year experience. Financing software is the perfect trade-off versus a significant cash outlay, and in almost all cases, bundling of additional maintenance, upgrades and training can also be included. That is true technology financing.
Solutions your firm requires in the software area might come from one or a variety of vendors. Depending on your specific financing needs, those multiple solutions can come from 1 or several vendors either in Canada or the U.S. Typical terms for this ' niche financing' can be anywhere from 2-5 years.
THE ESSENCE OF A SOFTWARE LEASE
Typical requirements from your firm might be a detailed overview or quote from your vendor and normal business application information, financial information, etc. That allows for a speedy approval process. While larger established firms might not necessarily consider financing technology needs, SME COMMERCIAL FINANCE needs typically revolve around preserving cash and not using daily operating cash for longer-term investments. The pros call that ' matching,' namely financing long-term investments with financing that matches the ' useful life ' of your investment in such areas as r&d, technology infrastructure, etc.
HOW ARE SOFTWARE LEASES SECURED?
In past times, lenders struggled with collateralizing and registering security around the software's financing, but that is now easily handled as lenders register a simply PPSA' under the Personal Property Security Act. The heart of our financing issue here is the true value of the software to your business. You run your business on it - i.e. sales management programs, office software, manufacturing software, etc.
Lease payments are made since these assets are indispensable to the value and ongoing concern of the business. Unless companies are liquidated in total bankruptcy, most lessors and finance firms recover fully on their software leasing - Source - Journal of Equipment Leasing.
BUNDLING MAKES SENSE
The key to the software financing issue is that many software firms offer maintenance, support, and updates around their product. This enhances the lender's asset as it is used for longer lengths and is often constantly upgraded. Quite frankly, it becomes less obsolete than computer hardware!
Many software lessors and lenders also finance the service and maintenance contracts associated with their customer's software acquisition. Your software finance needs can typically be easily bundled into your computer hardware financing acquisition.
Given that software providers prefer upfront payment, allowing them to recoup their development costs more quickly, there are cash flow advantages to bundling all your IT needs into one master agreement. That multi-year financing option can easily translate into higher discounts on your total software purchases- always a factor in multi-year prepayment scenarios.
SOFTWARE AS A SERVICE ( SAAS ) FINANCING - SAAS FINANCE 101!
As software had become an essential product/service in today's environment, even low-priced office solutions, as well as larger enterprise offerings, can now be financed in a manner to achieve better costs and preserve the working capital required to purchase your software needs. Industry experts tell us that the enterprise business software market is growing substantially.
MANAGING LEASE PAYMENTS WITHIN CAPITAL BUDGETS
Monthly payment options are more important than ever to maximize your ' IT ' ( ' information technology') budget. Although many purchasers view their software costs as a monthly expense, the reality is that these solutions are often sold on a bundled one to three-year contract, which may often include maintenance and upgrades. Financing in advance can often achieve significant savings. Note that we are mostly talking about application software solutions, not customized development.
How Does Leasing Software and Financing a Saas Contract Aid In Cash Flow Preservation? Software as a Service Revenue Financing Explained!
It is important to consider large volume purchases of software versus the needs of smaller firms. A typical cost in a larger firm might be 100$ per ' seat, 'the term commonly used in the industry for one unit. Some firms might also require a third party to implement the solution.
PRESERVING CAPITAL VIA EFFECTIVE LEASE FINANCING
Those costs add up, and the concept of software contract financing can allow your firm to maintain technology costs within budget. The idea of a manageable monthly payment within your capital budget versus a large cash flow outlay is appealing to any business owner or financial manager! The right SAAS Funder / SAAS Lender makes that happen. In summary, software lease financing is available and should be considered by every business owner in the same context as a capital equipment finance transaction.
THE LEASE VERSUS BUY DECISION
The computer hardware industry has grown with leasing, and the software industry is doing that also. The same considerations an owner gives to lease vs. buy apply to a software finance acquisition. Subscription software financing allows you to turn an annual expenditure into a manageable monthly payment.
CONCLUSION
Other types of software commonly financed are ERP software and Human Resource management applications, legal law firm software, and the traditional accounting and payroll types of solutions. Speak to a trusted, credible and experienced Canadian business financing advisor with a track record of success which will help you ensure your software acquisitions can be adequately financed under the best rates, terms and structures that make sense for your company. We can make subscription-based software financing and all your technology funding requirements simple!
Click here for the business finance track record of 7 Park Avenue Financial



Stan Prokop
7 Park Avenue Financial/Copyright/2021/Rights Reserved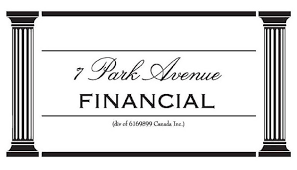 ' Canadian Business Financing With The Intelligent Use Of Experience '
STAN PROKOP
7 Park Avenue Financial/Copyright/2023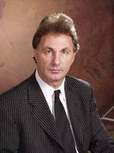 Stan Prokop is the founder of 7 Park Avenue Financial and a recognized expert on Canadian Business Financing. Since 2004 Stan has helped hundreds of small, medium and large organizations achieve the financing they need to survive and grow. He has decades of credit and lending experience working for firms such as Hewlett Packard / Cable & Wireless / Ashland Oil