YOUR COMPANY IS LOOKING FOR LEASE FINANCING!
FUNDING BUSINESS EQUIPMENT NEEDS IN CANADA
You've arrived at the right address ! Welcome to 7 Park Avenue Financial
Financing & Cash flow are the biggest issues facing business today.
ARE YOU UNAWARE OR DISSATISFIED WITH YOUR CURRENT BUSINESS FINANCING OPTIONS?
CALL NOW - DIRECT LINE - 416 319 5769 - Let's talk or arrange a meeting to discuss your needs
EMAIL - sprokop@7parkavenuefinancial.com
7 Park Avenue Financial
South Sheridan Executive Centre
2910 South Sheridan Way
Oakville, Ontario
L6J 7J8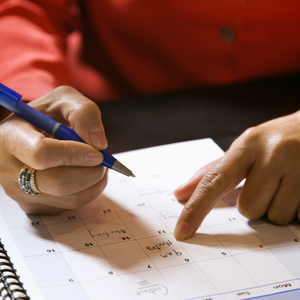 Equipment lease options in Canada are abundant these days; but do the business owner/financial manager know how to assess those options in the short term and, as importantly focus on areas that deliver maximum benefit to your particular situation when considering the overall cost of expensive equipment and technologies your firm needs? Let's dig in.
EVERY BUSINESS HAS DIFFERENT ASSET ACQUISITION NEEDS
While not always the case many companies consider their situation unique when it comes to the type of assets they finance, and the terms and structure they demand to maximize business leasing asset finance effectiveness.
A simple yet effective way of managing your equipment leases is to focus on the 6 (more about that .5 later!) Parts of any lease transaction to ensure your individual lease or long term finance strategy melds with what you are trying to achieve.
THE 6 KEY ELEMENTS OF EQUIPMENT FINANCING
What are those 6 elements of Leasing Equipment?
The amount you are financing
The amortization or term of the lease
Monthly payment structure
The interest or financing rate implicit in the lease
End of term obligations
Miscellaneous fees
INDUSTRY PERSPECTIVE
In Canada the lease financing industry finances hundreds of billions, probably billions of assets every year. The spectrum couldn't be broader - it ranges all the way from ' micro leasing' in amounts as low as 5k to transactions for equipment, machinery, aircraft, in the tens of millions. No dollar amount is unfinanceable if the asset and general credit quality qualify.
ANY ASSET FOR YOUR BUSINESS CAN BE FINANCED
Who you finance those assets with often plays into the amount you are financing. Both new equipment and used equipment can be financed on the balance sheet, and it is virtually unlimited as to the types of equipment or dollar value of assets that can be financed.
WHAT LEASE COMPANY SUITS YOUR SPECIFIC NEEDS
Your choices are commercial independent lease firms, captive finance companies associated with large manufacturers, and even our Canadian chartered banks currently service asset business leasing via niche subsidiaries or divisions they set up.
DON'T WASTE TIME CHASING THE WRONG SOLUTION
Business owners can waste a lot of time 'barking up the wrong tree' when it comes to choosing your lease financier. That's because the business owner /manager doesn't understand those lease companies aren't all things to all people - as isn't your firm also by the way! So they focus on specific assets, deal sizes, credit quality, and in some cases geography they serve. In certain cases, they can even be subsidiaries of U.S. firms doing a lot of business in Canada.
WHAT LEASE TERMS ARE AVAILABLE
Amortizations in Canada typically run 2-5 years as a standard period of time - that term is often driven by the monthly payment around the lease term that your firm requires to lease equipment, as well as tying into overall asset quality.
Monthly payments have maximum flexibility when it comes to business leasing of assets in Canada. Depending on the type of lease you choose ('capital lease to own', or operating 'lease to use') almost any payment structure can be utilized to maximize your firm's particular cash flow situation.
WHAT IS THE INTEREST RATE ON A LEASE - WHAT FACTORS COME INTO PLAY
Interest rates in Canada, when it comes to leasing financing revolve around asset quality and credit quality. Typically both come into play when your lease request is being adjudicated. All credit situations can be financed in Canada - it's a function of structuring the transaction to ensure the lessor has a reasonable expectation of getting paid.
END OF TERM CONSIDERATIONS
While the majority of Canadian business owners and financial managers focus on getting a lease approved and monthly lease payments - they often forget what happens to equipment at the end of the term. Those considerations include returning the asset, upgrading, extending the lease, or finalizing ownership. Don't forget the end of the lease obligation for the lease period in question.
WATCH OUT FOR THOSE MISCELLANEOUS FEES
In some cases, miscellaneous fees should be considered as part of your overall strategy for the purchase of the equipment in question. They might include appraisal fees on used equipment, down payments, security deposits, and miscellaneous administrative costs related to lessors' registration of the asset.
That's our 6 point recap for small business asset finance around leasing companies in Canada for your business needs. Purchasing equipment and technology can be complicated and any type of equipment can be financed. Buying equipment versus the decision to lease decision should stop the business owner in his or her tracks.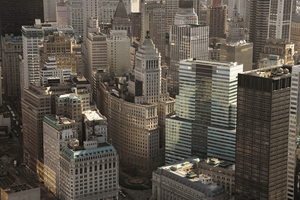 CONCLUSION
But didn't we say there were 6.5 considerations? That .5 could be your ace in the hole, as we're referring to your potential to seek out and speak to a trusted, credible and experienced Canadian business financing advisor who can assist you in maximizing business equipment leasing effectiveness for your firm's asset acquisition strategy.
Click here for the business finance track record of 7 Park Avenue Financial


Stan Prokop
7 Park Avenue Financial/Copyright/2021/Rights Reserved