YOUR COMPANY IS LOOKING FOR FINANCE FACTORING!
INVOICE FACTORING & FACTORING SERVICES IN CANADA
You've arrived at the right address! Welcome to 7 Park Avenue Financial
Financing & Cash flow are the biggest issues facing business today
ARE YOU UNAWARE OR DISSATISFIED WITH YOUR CURRENT BUSINESS FINANCING OPTIONS?
CALL NOW - DIRECT LINE - 416 319 5769 - Let's talk or arrange a meeting to discuss your needs
EMAIL - sprokop@7parkavenuefinancial.com
7 Park Avenue Financial
South Sheridan Executive Centre
2910 South Sheridan Way
Oakville, Ontario
L6J 7J8
ACCOUNTS RECEIVABLE FACTORING IN CANADA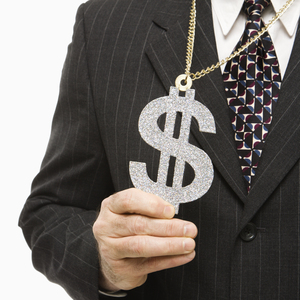 Receivable financing in Canada. Canadian business owners seem to have a major point of confusion around finance factoring and why this form of ' financial engineering ' differs from bank financing. Let's find out why. Let's dig in!
WHY CONSIDER FACTORING / INVOICE DISCOUNTING?
Growing your product sales/service and profits is job # 1! When businesses grow they need cash. Your small business cash inflows are tied up in a valuable asset - accounts receivable waiting to receive a cash payment from clients, and suppliers who want to ship your product.
Start accessing these funds through custom-tailored financing solutions for fast funding via 7 Park Avenue Financial so we can help make sure all of your funding needs are met without adversely affecting your company's operations.
A/R FINANCING IS SHORT TERM FUNDING FOR YOUR OPERATING NEEDS
An A/R finance strategy is not tied to long-term financing via debt. That, in general, is a good thing, and it delivers constant recurring cash flow and working capital needs for Canadian businesses as you generate sales and receive cash.
IT IS CRITICAL TO UNDERSTAND THE DIFFERENCE BETWEEN BANK FINANCING AND COMMERCIAL FACTORING SERVICES
At the core of understanding the A/R financing process via factoring is the need to understand the difference between ' assigning ' and ' selling.' When you finance your A/R through traditional bank loans and financial institutions such as a credit union, you provide them with an assignment of your book debts, i.e. your receivable base.
In finance factoring from a third-party financial company, the paperwork around your transaction revolves around the general credit strength of your company's customers ( credit checks are sometimes performed ) and the actual sale of the receivable as you finance them via factoring companies. The total amount advanced against a/r when factors buy your financial rights in an invoice is always more than a bank typical 75%
ADVANTAGES OF A/R FINANCING IN CANADA
What are some of the key advantages of invoice financing utilizing a commercial third-party finance firm vs. a bank? They might include:
Constant availability of a positive cash balance as you generate sales- The company selling its receivables will occur typically within 24 hours of invoicing get paid! Factoring providers have an easy to obtain and very quick approval process around invoice payment
The ability to address seasonal bulges in financing needs via a factoring facility
A strong balance sheet relative to the amount of cash you have on hand
WHAT IS THE COST OF FINANCE FACTORING
When we talk to clients about those advantages, the one negative issue in their mind is the higher cost of this method of financing from a factoring company. Remember, though, this higher cost is what we could term a ' rising and falling ' issue.
5 KEY FACTORS AROUND RATE AND COSTS IN A/R FINANCE
1.The actual costs of factor finance from many factoring companies depends on several key factors
2.How fast you collect your accounts
3.The discount rate at which your sales are purchased,
4.The advance rate on your cash, which is typically 90% of your a/r balance. (Banks in Canada only advance or allow you to draw 75%) - that's more cash for your day-to-day needs. The remaining balance is in your reserve account, which is paid back to your firm when your client pays, less the ' factor fee' -i.e. the fee the factor takes - typically in the 1-2% range.
5.The invoice value of your accounts receivable is also a factor in your pricing relative to the average size and amount of your invoices and the given period they are outstanding. Good collections = more cash /lower funding fees!
All finance terms can vary depending on the variety of issues we have outlined above.
Finally, factoring charges are expressed as a factoring fee and not confused with an interest rate - a point often misunderstood.
SHORT TERM ' FACTORING LOANS ' VERSUS TERM LOANS
Remember also that we spoke of finance factoring as being a short-term day-to-day cash flow solution. Yes, the business owner/manager could, in fact, implement a ' permanent working capital solution, 'which might be a less expensive form of financing, but that typically brings debt to a balance sheet.
But when small businesses weigh the costs of borrowing a large sum for a term of typically 5 years at a fixed rate, you will see that the actual financing costs of a permanent bank term loan are, in fact, significant.
Using that example, the business owner or financial manager may well find that receivable financing is, in fact, a better strategy!
So it is very important to analyze the actual costs and benefits around either pledging (bank) or to factor (commercial finance firm) your accounts receivable base.
Your company also has the option of choosing recourse factoring or non-recourse factoring financing, allowing you, in the case of the latter, to transfer bad debt credit risk to the factoring company if there is a non-payment by your client.
CHECK OUT CONFIDENTIAL A/R FINANCING! THE BEST FACTORING SOLUTION?
Most factoring companies offer only traditional ' notification ' type factor solutions. If you use a confidential account receivable finance solution, you can also avoid any notification to your clients traditionally required by old-school finance factors who require third parties to be notified.
At 7 Park Avenue Financial, that is our recommended solution for a/r financing for outstanding invoices you wish to finance for short-term cash needs, solid advance rates, and no long-term contract by the way. That's a key benefit!
CONCLUSION
Seek out and speak to 7 Park Avenue Financial, a trusted, credible and experienced Canadian business financing advisor who can assist you with your financing engineering around cash flow and working capital.
FAQ: FREQUENTLY ASKED QUESTIONS
What is factoring finance?
Factoring finance is a type of business financing often used by small and medium-sized businesses to meet immediate cash flow needs. A company sells its invoices (e.g., unpaid customer bills) at a discount for an advance on future payments from those customers without waiting until they are paid in full or have been collected themselves directly - The actual credit history of your firm is less important than the quality of your client base if your customer pays reasonably well to terms.

The transaction makes it easier for sellers to access funds now rather than wait months before collecting their receivables through regular channels.
What is invoice factoring/debt factoring?
Factoring is an alternative form of financing and is a financial transaction ideally suited to small and medium-sized businesses, especially enterprises that do not have a long and established banking record with a major lender.
Factoring is an innovative way for your business to access funds tied up in accounts receivable through cash flowing your sales immediately. You generate revenues without any obligation to do so if funds are not needed for a specific invoice
Why choose 7 Park Avenue Financial for your factoring needs?
7 Park Avenue Financial offers customized, flexible financing options and is an expert in working capital solutions. We will ensure you have a solid understanding of all available funding for your business and growth strategy priorities without hidden fees, etc. It's a true form of asset-based lending that strengthens your balance sheet, and your business incurs no debt.
Talk to the 7 Park Avenue Financial team about what your cash flow needs are directly related to day-to-day changes in cash needs and when cash reserves are low in your business cycle as specific industries have different funding needs. Find out how a factor provides the cash you need today
Who are the parties directly involved in a factoring transaction?
The three parties in a transaction involving factor loans are the company selling its accounts receivables, the factor that purchases those receivable and finally, your customer.
Click here for the business finance track record of 7 Park Avenue Financial