YOUR COMPANY IS LOOKING FOR ACQUISITION FINANCE SOLUTIONS!
BUSINESS PURCHASE LOANS FOR FUNDING TO BUY AN EXISTING BUSINESS
You've arrived at the right address! Welcome to 7 Park Avenue Financial
Financing & Cash flow are the biggest issues facing business today
ARE YOU UNAWARE OR DISSATISFIED WITH YOUR CURRENT BUSINESS FINANCING OPTIONS?
CALL NOW - DIRECT LINE - 416 319 5769 - Let's talk or arrange a meeting to discuss your needs
EMAIL - sprokop@7parkavenuefinancial.com
How to Finance a Business Acquisition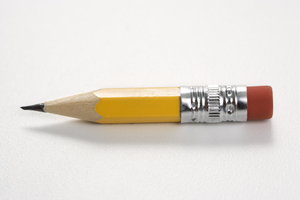 Financing a business purchase in Canada. Numerous situations occur that make a business acquisition and buying a company a very attractive situation. You've become opportunistic in a positive manner and are prepared for the right amount of due diligence.
Buying a business in Canada can be an effective method to grow a client base, increase your capacity or gain access to new markets in Canada or internationally.
One question that comes up pretty quickly for the business owner/management is pretty straightforward:
HOW ARE WE GOING TO FINANCE THE PURCHASE? FINANCING OPTIONS WHEN ACQUIRING A BUSINESS
The good news on financing a business acquisition - both traditional and alternative strategies exist to successfully complete the purchase of an existing business under the optimal financing structure. It's our kind of the 7 Park Avenue Financial ' FIELD GUIDE '! for the business you want to buy. Business owners are focused on the selling price - your job as buyer is to focus on the right purchase price/valuation and we'll help with the best way to finance a business purchase. Let's dig in.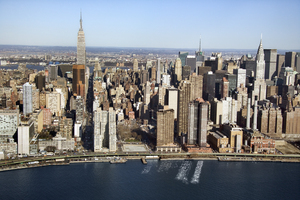 BUSINESS PURCHASE FINANCING IS A CHALLENGE
No one denies that financing an existing or business acquisition is a cakewalk. Not to belabour the point but we recently pointed out that in recent Canadian owner surveys over 60% of all owners/management felt that any type of capital access was more than a job! The Harvard Business Review has a great article on buying a business - you can check it out here
ACQUISITION SIZE WILL DETERMINE THE TYPE OF FINANCING YOU REQUIRE
Financing small business investment purchases is often easier if buyers consider the Canada Small Business Financing Program - There government-guaranteed ' SBL LOANS' are utilized by thousands of entrepreneurs every year to buy businesses. When it comes down to how to finance a small business acquisition loan requirement the federal government loan program is a viable solution to consider.
The size of your acquisition will in many ways determine what type of financing that you need and what's available. For business purchases of a smaller size, i.e. less than $1,000,000.00 the Government SBL loan from a qualified provider is a solid route to take.
It finances hard fixed assets and equipment and leaseholds, comes with excellent terms, and allows you to step into other financings that you need with respect to working capital, etc. Commercial real estate can be financed by the Government loan program. The interest rate on government loans is very attractive and benchmarked against the bank prime rate - Flexible repayment with no penalty is also available.
OBTAINING FINANCING AND ADVICE ON GOVERNMENT LOANS
The Canada Small Business Financing Program is an excellent way to fund the purchase of a small business. ' SBL ' loans are term loan transactions and are amortized over a period of time that is typically 5-7 years.
For smaller transactions, lenders will also focus on the personal credit and credit score of the purchasers as they want to see how you manage your personal finances. Small business purchases are one of the perfect uses of the Canada Small Business Financing Program and the 7 Park Avenue Financial team can help you with the loan application- we've got that down to a science!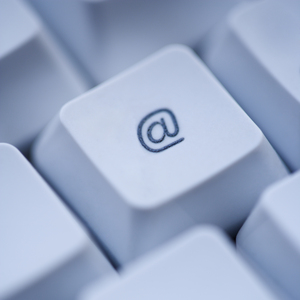 NO MONEY DOWN IS NOT AVAILABLE IN CANADA!
In any transaction, of any size, it is important to the purchaser that he or she understands that a certain equity component is available to complement the deal. That's a polite way of saying you can't finance a business purchase with 100% of other people's money - aka OPM!
THE EQUITY / DOWN PAYMENT COMPONENT OF YOUR TRANSACTION
The amount of capital that you put in, in effect your ' risk money ' can often sway the deal, certainly in terms of finance. While that's more of an emotional comment hard reality kicks in when you understand that your equity/down payment component affects the leverage and debt to equity analysis that lenders focus on when assessing business credit.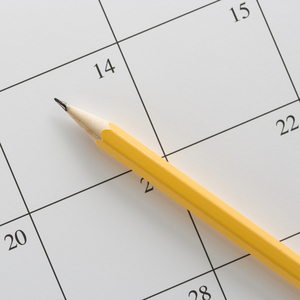 SELLER FINANCING MAKES A TRANSACTION HAPPEN!
HOW TO PURCHASE A BUSINESS WITH OWNER FINANCING!
Understanding the concept of an owner financed business purchases is important. A great way to compliment any financing structure in the business purchase is the VTB, the infamous Vendor Take Back and vendor finance strategy. It's a great deal for you the purchaser; the challenge is that the seller's typical desire is to exit whole and to complicate things, they prefer for tax and other reasons a share sale. When it comes to how seller financing works in a business purchase a large amount of creativity can be employed in your deal.
Share sales are difficult to finance. Asset deals are preferable. In some cases real estate may be a part of your acquisition - that component is often financed separately but nonetheless very financeable as a ' hard asset'.
LARGER CORPORATE TRANSACTIONS
When it comes to how to finance a business purchase we see many firms in the SME sector that contemplate acquisitions focus on VC funding or alternatively Private Equity and other specialized financing solutions.
Unfortunately, the majority of these efforts are wasted as these two methods of more sophisticated financing focus on larger deals with extremely sophisticated people that are looking for a major, and we repeat major home runs. Inevitably the majority of deals funded by Canadian VCs and PEG'S (private equity groups) are mostly in the tech sector. Sources of financing and cash flow financing solutions from Canadian banks are unlimited for corporations that qualify for acquisition financing.
PREPARING YOUR FINANCING PACKAGE
Banks in Canada, the consummate ' Traditional Lenders ' will in fact finance a business purchase through finance vehicles such as term loans. But ensure you have a business plan, proven historical cash flows, reasonable owner equity, and leverage that is in tune with the bank's appetite. At 7 Park Avenue Financial business plans for acquisition loans are a top priority and we prepare plans for clients that meet and exceed lender requirements. Experts in the field say that only about 20% of all business acquisitions are financed successfully by Canadian banks directly. Succession plan and business transfer funding is one of the largest issues today in Canadian business.
ASSET BASED LOANS ARE MAJOR PARTS OF FINANCING BUSINESS PURCHASES
Alternate ways to finance a business acquisition is to consider Asset-based lending versus the bank loan route in alternate ways to finance a business. Here the total assets of the new entity can be monetized in a combination of term and revolving debt that maximizes cash flow and de-emphasizes the issue of leverage. Asset loans that are non-bank in nature typically come with a higher interest rate.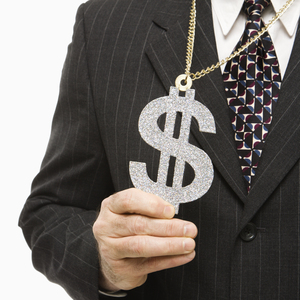 CONCLUSION - ACQUISITION FINANCE TAILORED TO YOUR NEEDS!
How hard is it to get a loan to buy a business? The best business financing options are often a cobbling together of various finance alternatives. Business purchase financing options vary - If you're looking for a mix of technical smarts, creativity, and access to numerous financing vehicles to complement financing a business purchase for small businesses or larger transactions make sure speak to 7 Park Avenue Financial, a trusted, credible and experienced Canadian business financing advisor who can assist you with this very specific type of financing challenge. Let our team bring creative financing for business purchase decisions right to you!
FAQ: FREQUENTLY ASKED QUESTIONS
How hard is it to get a loan to buy a business?
Traditional bank financing is available in Canada to purchase a business - Qualification criteria for many business purchasers may be demanding if the buyer or the target company does not have substantial assets - Good credit scores are required by purchasers. Many buyers for small businesses choose to access the Government Of Canada Small Business Loan in considering to buyout a business

What minimum down payment is required to buy a business?
As a general rule, the owner equity, ' down payment ' for buying a business is in the 10-50% range - Owner equity reduced the need for financing and demonstrates to the bank or commercial lender the purchasers ' skin in the game' and commitment to the business. Down payment amounts vary based on the type of financing you acquire as well as the type of lender ( traditional or alternative ).
How do you finance a business purchase?
Finance a business purchase :
Owner equity/down payment
Seller/Vendor Financing
Bank Financing
Government Business Loans
Asset-Based Leveraged Finance
Assuming debt obligations of the target company
Click here for the business finance track record of 7 Park Avenue Financial