YOUR COMPANY IS LOOKING FOR INVOICE FACTORING!
RECEIVABLES FINANCING VIA A FACTORING COMPANY
You've arrived at the right address! Welcome to 7 Park Avenue Financial
Financing & Cash flow are the biggest issues facing business today
ARE YOU UNAWARE OR DISSATISFIED WITH YOUR CURRENT BUSINESS FINANCING OPTIONS?
CALL NOW - DIRECT LINE - 416 319 5769 - Let's talk or arrange a meeting to discuss your needs
EMAIL - sprokop@7parkavenuefinancial.com
7 Park Avenue Financial
South Sheridan Executive Centre
2910 South Sheridan Way
Suite 301
Oakville, Ontario
L6J 7J8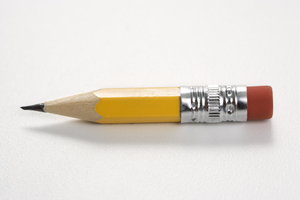 Funding customer trade receivables, i.e.commercial A/R makes many business owners and financial managers feel that they sometimes want to ' break up ' with their clients.
ACCOUNTS RECEIVABLE ARE THE CASH FLOW LIFE BLOOD OF YOUR COMPANY
Naturally, they can't do that because sales and customer accounts are the lifeblood of any business. That's why financing AR is a top priority for Canadian businesses. It's all about effective financing of your company's balance sheet and funding in the short term your clients payment terms for the products and services your company sells. Let's dig in.
HOW DO LARGE CORPORATIONS FINANCING THEIR RECEIVABLES
Business owners/managers can finance their sales in a number of ways. They can utilize commercial bank lines of credit, they can use commercial non bank receivable financing, or more sophisticated larger firms can use a process called ' SECURITIZATION' for funding receivables. When it comes to SECURITIZATION both consumer and commercial receivables can be financed and cash flowed via accounts receivable financing companies.
FACTORING IS A SUBSET OF ASSET BASED LENDING SOLUTIONS
When companies 'discount/factor' (they are the same thing) customer accounts they are essentially using a sub-set of Asset-based lending, focusing on the receivable as the asset.
Financing A/R in Canada is a huge part of the business economy. It is a good percentage of bank lending and top experts tell us that it's constantly growing, due in no part to the 2008 worldwide financial meltdown when commercial lending failed Canadian business. In many parts of the world it's growing at 10%+ annually we're told.
RECEIVABLES FINANCED VIA COMMERCIAL LENDERS - A 'NON-BANK' SOLUTION
For the most part invoice discounting is handled by non-bank commercial finance firms. They vary in size, types of owners, and geographic servicing.
One of the strong appeals of funding customer trade receivables through a non-bank solution is that it is much easier to obtain approval. As well firms with limited equity don't need to consider putting in extra capital in their business - they simply finance their sales as they occur. It provides financing for Canadian businesses that can't meet bank criteria but still are growing their businesses.
WHEN YOUR COMPANY DOESN'T FIT THE BANK CREDIT APPROVAL BOXES!
Simply speaking it's a method by which businesses, primarily in the SME (small to medium enterprise) can fund their recovery and growth, particularly if some of those ratios such as debt/equity are temporarily out of sync. One pundit called it the solution for filling the ' credit hole' in business lending! In some cases, businesses just wish to diversify their sources of capital.
A/R FINANCING IS SIMPLE, EASY, AND QUICKLY APPROVED
How complicated is the entire process? The answer: NOT VERY! As your firm generates sales you are immediately advanced cash based on the value of the A/R.
Some level of confusion and misunderstanding exists around the different types of trade receivables funding in Canada. Our recommended solution to clients is accounts receivable factoring via CONFIDENTIAL A/R FINANCE, allowing you to bill and collect your own receivables.
WHAT IS THE BEST NON BANK AR FINANCING SOLUTION
If your financing resources simply are not performing to your satisfaction you must look to other channels of financing. One of them is funding trade A/R, providing you with the capital to run and grow your business. It is efficient, available, and will provide you with the liquidity you need.
CONCLUSION
So don't consider breaking up with your clients; Seek out and speak to a trusted, credible and experienced Canadian business financing advisor who can assist you with your small business working capital needs.
Click here for the business finance track record of 7 Park Avenue Financial



Stan Prokop
7 Park Avenue Financial/Copyright/