YOUR COMPANY IS LOOKING FOR AN EQUIPMENT LEASE SOLUTION!
Equipment Loans & Financing For Business Equipment Needs
You've arrived at the right address! Welcome to 7 Park Avenue Financial
Financing & Cash flow are the biggest issues facing business today
ARE YOU UNAWARE OR DISSATISFIED WITH YOUR CURRENT BUSINESS FINANCING OPTIONS?
CALL NOW - DIRECT LINE - 416 319 5769 - Let's talk or arrange a meeting to discuss your needs
EMAIL - sprokop@7parkavenuefinancial.com
7 Park Avenue Financial
South Sheridan Executive Centre
2910 South Sheridan Way
Oakville, Ontario
L6J 7J8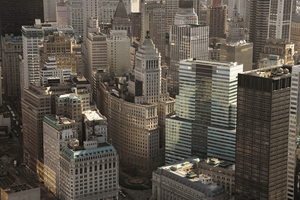 Leasing companies and equipment financing. Is it possible that this Canadian business finance method addresses all your needs, such as cash flow, accounting and tax, regarding asset acquisition across Canada?
Understanding lease financing services gives your firm a competitive advantage - here's why.
BUSINESS OWNERS WANT OPTIONS AND FLEXIBILITY IN PURCHASING ASSETS
The reality of business asset acquisition and replacement needs is that the Canadian business owner wants to optimize assets for revenue generation.
A business wants options, flexibility and quite frankly less worry or business stress surround the need to purchase equipment assets, let alone the cost of equipment in today's competitive environment. Business owners also want to ensure they receive a competitive interest rate based on their overall business credit profile.
THE BUSINESS CYCLE OF LEASING ASSETS
It's been described that the whole process around equipment finance is, in fact, a ' cycle, 'and once you learn how to manage and optimize that cycle, you're in a winning position. It's not as difficult as you think.
It's simply entering into the right lease structure, ensuring you have and understand your flexibility and rights in the transaction, and then decided at the end of the term what your best options are regarding replacement, sale, upgrades, disposition, return, etc.
WHAT TYPE OF LEASE MAKES SENSE FOR YOUR BUSINESS?
Understand what type of lease you need (operating vs capital), buyout options, early termination penalties - they all come into play when signing on for something long-term. Operating leases work more like rentals, whereas capital leases are closer to loans (you must pay the given amount by the time you terminate). You should also be aware of termination penalties and a wide variety of buyout options
CAPITAL LEASES ARE THE MOST POPULAR TYPE OF LEASE FINANCING
The dominant form of equipment financing in Canada is probably what the industry calls ' finance leases.' At their basics, they are full payout transactions with you owning or purchasing the asset at the end of the lease term. The economics to the leasing company is pretty simple - their profit is the spread between what they borrow at and what your lease rate is.
Many other benefits and features in the whole leasing cycle can kick in, should you choose, to address cash flow management, end of life options (that's the end of life in the lease, by the way!)
And various renewal and purchase options maximize the flexibility we've been talking about for the type of equipment you need to finance and the competitive pricing around lease payments and rental expense.
COULD AN OPERATING LEASE BE THE TYPE OF EQUIPMENT LEASE YOU NEED?
One of those options we're talking about today is fairly underutilized these days. It's the ' operating' or ' fair market value lease, which allows you to consider your asset transactions in terms that many lessors call the ' asset life cycle. '
That's because when you utilize this type of transaction, you can invoke your right to change your assets, payments, etc., during the term of the lease. Operating or ' FMV' leases are excellent solutions for assets such as computers, telecom, aircraft, etc. Who wouldn't want a corporate jet with low monthly payments, we think!
LEASE FINANCING IS ABOUT FAST AND FLEXIBLE APPROVAL FOR ALL QUALITIES OF BUSINESS CREDIT
Approval on leases comes down to a combination of the credit quality of your firm and the focus on the true value of the asset at the beginning, middle and end of the term of the equipment financing transaction. A good owner credit score is helpful but not always required - financial statements might be required on larger transactions.
Leasing companies in Canada 'price to risk ' and the good news is that the industry can address the entire spectrum of business credit - from startups to challenging credits to blue-chip investment grade transactions that are funded at an ultra low cost to your firm if you qualify.
Oh, and by the way, competition is intense in the industry, so hundreds of firms and intermediaries want your business.
THE BENEFITS OF LEASE FINANCING IN CANADA
80% of businesses in Canada choose to lease over cash or bank loans to equip their business. Leasing allows for quick decision making, flexibility and access to the latest equipment in a changing market at an affordable monthly payment with no large up-front costs (installation, maintenance). You can even lease software! For more information from 7 Park Avenue Financial on software, leasing click HERE.
Lease financing benefits are available to any type of organization, including proprietorships and partnerships. You can lease for almost anything associated with your business operation including both new equipment and used assets
Businesses grow and generate profits by using assets, not owning them!
By spreading your costs evenly over a lease term and you'll have more capital to spend on the assets you need to run and grow your business.
You can even take advantage of tax benefits when payments are made from pre-tax earnings!
QUICKER APPROVALS WITH LEASE FINANCE SOLUTIONS
Leasing is an excellent alternative to traditional financing requirements because it is fast and convenient, with flexible terms and lease amortization tied to your business needs.
with the benefits of speed, convenience and flexibility. The application process is simple and not as found often when working with banks or other financial institutions.
Leases also come complete with simple documentation including 100% coverage on service costs during your lease term or free shipping and installation fees!
WANT TO ELIMINATE ASSET OBSOLESCENCE IN YOUR BUSINESS ASSETS?
It's difficult to keep up with the latest and best equipment when you're always upgrading, particularly in the area of technology financing. With leasing, your business can stay competitive without having to worry about getting rid of old or unused items that are still valuable but not in use anymore.
Capital expenditures and budgets become much more simple as your company only pays a fixed amount during the lease term instead of paying off an item continuously over its lifespan which could be much higher than anticipated if it were purchased outright today
CASH FLOW AND CAPITAL CONSERVATION!
The 21st century for small business is marked by rapid technological growth, with leading-edge equipment assets depreciating at an ever-accelerated pace. Traditional bank lines are perfect for day-to-day business expenses but not well suited to fund a long-term capital acquisition.
Leasing provides a viable and easy access alternative source of credit / money and financing for your financial goals without the negative consequences of investing in depreciating assets and eliminating your borrowing power from a bank credit line - Access to credit is your number 1 priority!
CONCLUSION - EQUIPMENT LEASING COMPANIES
The right assets and equipment are essential for the growth of any business. A business needs the right assets and equipment in order to grow and become successful,

To ensure that you're making sound investments, make sure to weigh all factors before purchasing an expensive piece of equipment/transportation assets, etc. Consider where and when it will be used, as well as any maintenance costs associated with this purchase.
Using the intermediary, by the way, is one of the best ways to assist and address your interaction with leasing companies, even if you are focusing on a business loan instead of a lease. A solid intermediary will know the market, respect the industry, and deliver you the best asset finance solution at the lowest cost with maximum flexibility.
The bottom line? Talk to 7 Park Avenue Financial today about your lease financing needs - Let's get started.
FAQ: FREQUENTLY ASKED QUESTIONS
Is it better to buy or lease?
One decision every business owner faces is whether to buy or lease. There are advantages and disadvantages to both, but one advantage of leasing an asset instead of buying it outright is that less cash or credit may be required up-front.
If you're not ready for a long term commitment, short-term leases can provide the opportunity to use the equipment on test drive before deciding if its right for your company's needs. Maintenance costs might also be included in the package deal with some manufacturers as well! Make sure you work closely with a lease or tax professional
Why choose 7 Park Avenue Financial for your leasing needs?
To secure the best leasing rates, credit approval and fast approval of new and used equipment financing for your corporation's needs including small businesses to large public companies, call 7 Park Avenue Financial team today.

We will ensure you have a full range of options as well as personalized and quick service that is unparalleled by our competition.
Click here for the business finance track record of 7 Park Avenue Financial.