SAAS Finance & Monthly Recurring Revenue Lines Of Credit / Loans
SaasFinancing Explained / Venture Debt Growth Capital Solutions
YOUR COMPANY IS LOOKING FOR RECURRING REVENUE LENDING!
DEBT FINANCING FOR SAAS COMPANIES
You've arrived at the right address! Welcome to 7 Park Avenue Financial
Financing & Cash flow are the biggest issues facing businesses today
ARE YOU UNAWARE OR DISSATISFIED WITH YOUR CURRENT BUSINESS FINANCING OPTIONS?
CALL NOW - DIRECT LINE - 416 319 5769 - Let's talk or arrange a meeting to discuss your needs
EMAIL - sprokop@7parkavenuefinancial.com
SAAS FINANCING GUIDE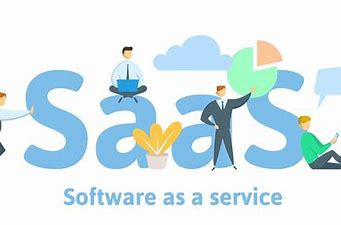 Recurring revenue financing is an effective Saas revenue-based financing solution. It provides regular cash flow in advance of revenue collection, increasing cash and offsetting the waiting for future recurring revenues from SaaS billings to your customers at the end of each contract period.
ALTERNATIVE FINANCING FOR SAAS FOUNDERS / SAAS REVENUE BASED FINANCING
When it comes to financing Saas companies Recurring revenue financing can be used by any business with predictable, stable income streams and is set up on an automated plan where loans repay themselves over time as new funds come into your business account based on contract performance.
REVENUE BASED FINANCING SOLUTIONS FOR FUNDING CANADIAN SAAS COMPANIES
Conventional recurring revenue financing is used by saas companies (software as a service or subscription-based businesses). In this recurring revenue model, providers of recurring services are paid every month/quarter or year based on contract duration and type.
To raise Saas contract financing and recurring revenue financing, your firm gives up a portion of future cash flows from these recurring services.
THE KEY BENEFIT OF RECURRING REVENUE FINANCE / SAAS DEBT FINANCING
Cash flow from your recurring revenue model via Saas revenue financing can extend the life of a business infinitely and the ability to not give up equity ownership or control in the business is the ultimate cash flow/growth combination. The financing provides access to the capital you need today to grow your valuation. Revenue growth via non-dilution is the goal!
With revenue-based financing, however, companies can rest easy knowing they will only have to pay back a percentage of their future revenues and that's it.
HOW DOES RECURRING REVENUE FINANCING WORK
With the right ' monthly recurring revenue MRR ' financing service, your firm can borrow anywhere from five to seven times its monthly recurring revenues as a line of credit or an installment term loan structure.
The advantage of access to funding when required while also increasing cash flow efficiency in your business without the risk of equity financing requirements is key, as well as avoiding the potential inability to capitalize on revenue and market growth opportunities.

Let the 7 Park Avenue Financial team set up a regular borrowing schedule at anywhere from 5x to 7x your ' mrr ' monthly recurrence rate - resulting in efficient access with flexible repayments based on what's needed by your company.
This helps ensure that no matter where demand falls within your business sales and contract cycle that there will always be enough money available without refinancing or additional costs associated with loan growth and giving up additional equity.
DOES YOUR FIRM QUALIFY FOR REVENUE FINANCING? SAAS FINANCE METRICS ARE KEY!
Your business must demonstrate the ability to reliably receive payments totalling an equivalent amount based on regular periods of time. If you meet these criteria, you will be eligible for our revenue funding financing services and benefiting from the ability to achieve long-term financial success.
Recurring revenue financing is a service that demands ability for your business to prove the ability to receive payments on a consistent basis.

Recurring revenues are an excellent way for businesses with consistent payment schedules or patterns, for example, subscription-based models—to obtain funding without the hassles of traditional loans: by demonstrating their predictability in receiving these regular sums based on time span (monthly, quarterly), they qualify for recurring revenue financing service.
THE FLEXIBILITY OF A RECURRING REVENUE FINANCING SERVICE
Our team of experts at our company will help you pinpoint the best financing option for your business, whether that be a loan or line-of-credit cost. We're always on hand to provide advice and guidance to make sure each individual's needs are met. ARR ( Annual recurring revenue financing ) offers all the benefits mentioned around monthly contracts - many firms bill quarterly also.
KEY BENEFITS OF A SOFTWARE AS A SERVICE FUNDING SOLUTION
With Software as a Service financing, you can access a multiple of your recurring revenues. This means that at the end of each month. Investments in licenses and subscriptions purchased by your company or the purchase of expensive physical equipment for business operations such as IT infrastructure and computers can be managed more effectively from a cash flow and capital budget perspective.
A SaaS line-of-credit program is a solid financing option based on income generated from your sales revenues. At the end of the day, funding is much faster than traditional financing, as well as the consideration that venture debt type financing is always less expensive than equity dilution or loss of control from a venture capital firm. Non-dilutive funding from commercial lenders is the goal of most fintech firms and their founders as they seek to fund growth.
The ability to custom tailor a financing solution to your customer business model is our goal at 7 Park Avenue Financial, and that includes funding that grows as your monthly revenue expands. We will deliver a revenue-based financing term sheet that is simple and won't contain the restrictive covenants, fixed monthly payments, and personal guarantees associated with traditional financing in Canada for early-stage companies.
CONCLUSION - SAAS REVENUE-BASED FINANCING
Ever-changing financial trends in fintech and alternative financing force SaaS companies to look at new ways of getting cash, such as venture debt and revenue financing as it relates to the Saas financing model. While these methods have been around for a while now, they're becoming more popular with growing startups that need some help during the early stages of things like payroll and other operational and capital investment costs.
Innovative ways to finance startups such as this may just be beginning as more information is ingested about SaaS companies and the SaaS economy in general. Hesitation to lend and service SaaS companies from banks in Canada is due to difficulty figuring out how to assess risk and score them due to a lack of data around the evolving and growing Saas marketplace /landscape.
Speak to 7 Park Avenue Financial, a trusted, credible and experienced Canadian business financing advisor who can assist you with your software as a service revenue funding and Saas financing options.
FAQ:FREQUENTLY ASKED QUESTIONS
Why do companies use software as a service solutions?
SaaS, or Software as a Service is an easy way for businesses to access software on a monthly basis. As opposed to having the responsibility of purchasing and maintaining their own expensive hardware, they can rent out resources from outside providers that are geared specifically towards this need. SaaS also opens up the possibilities of utilizing other companies' expertise in order to maintain more complicated systems such as ERP (Enterprise Resource Planning) without ever spending any money on it!
What are the stages of a typical Saas company?

A typical trajectory for a Saas company is to follow the four-phase life cycle. The first phase of this lifecycle is developing and building up a user base, which can be very costly in terms of time and money.
In stage three firms leverage network effects by increasing revenue while focusing on customer retention; it's at that point where many start looking towards the exit or continued growth based on reinvested revenues. Final stages are often either a merger with a bigger competitor.
A revenue-based loan provides flexible repayment and the ability to draw down funding later on. Revenues are predictable due to the structure of this company's business, so financing can be drawn from as needed without hurting equity dilution for shareholders.
Click here for the business finance track record of 7 Park Avenue Financial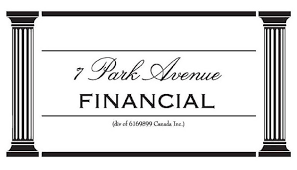 ' Canadian Business Financing With The Intelligent Use Of Experience '
STAN PROKOP
7 Park Avenue Financial/Copyright/2023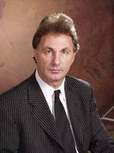 Stan Prokop is the founder of 7 Park Avenue Financial and a recognized expert on Canadian Business Financing. Since 2004 Stan has helped hundreds of small, medium and large organizations achieve the financing they need to survive and grow. He has decades of credit and lending experience working for firms such as Hewlett Packard / Cable & Wireless / Ashland Oil